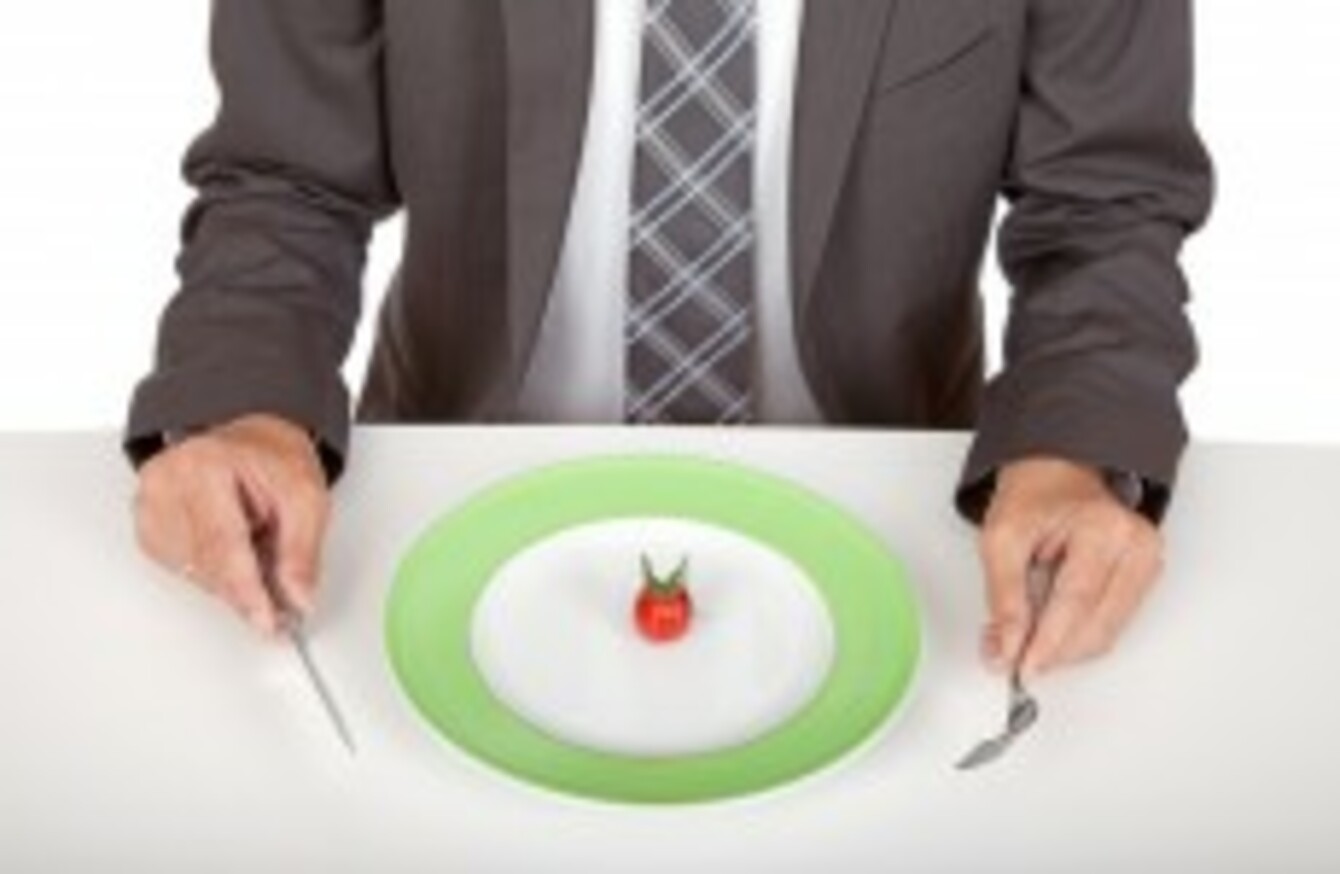 Image: Shutterstock/Saddoggdesign
Image: Shutterstock/Saddoggdesign
THERE WAS A 30% increase in calls to the Eating Disorders Association of Ireland helpline Bodywhys last year.
The majority of those callers were aged 25-35 while the second highest group of callers were aged 15-18.
Bodywhys psychotherapist and services co-ordinator, Harriet Parsons, said men get eating disorders too and the organisation has seen a rise in young men contacting them.
The Department of Health and Children estimates that 200,000 Irish people are currently affected by eating disorders. An estimated 400 new cases emerge each year, representing 80 deaths annually.
'Harder for men to come forward'
Parsons said, "Eating disorders are a coping mechanism.
They are complex, often occur in secret, are not always obvious to others and in some cases, may be a part of someone's life for a number of years."
"Despite the fear that may come from speaking out, it is positive to see many people coming forward for help and support."
"It's much harder for men to come forward. It's perceived as such a female illness, so for men and for boys, there is often a double kind of stigma."
CEO of Bodywhys Jacinta Hastings said, "Our message is for anyone who is struggling with an eating disorder to know that they can access support without fear of being judged or not being taken seriously due to your age."
Eating Disorder Awareness Week starts today. For information please see www.bodywhys.ie or call Bodywhys Helpline on 1890 200 444.