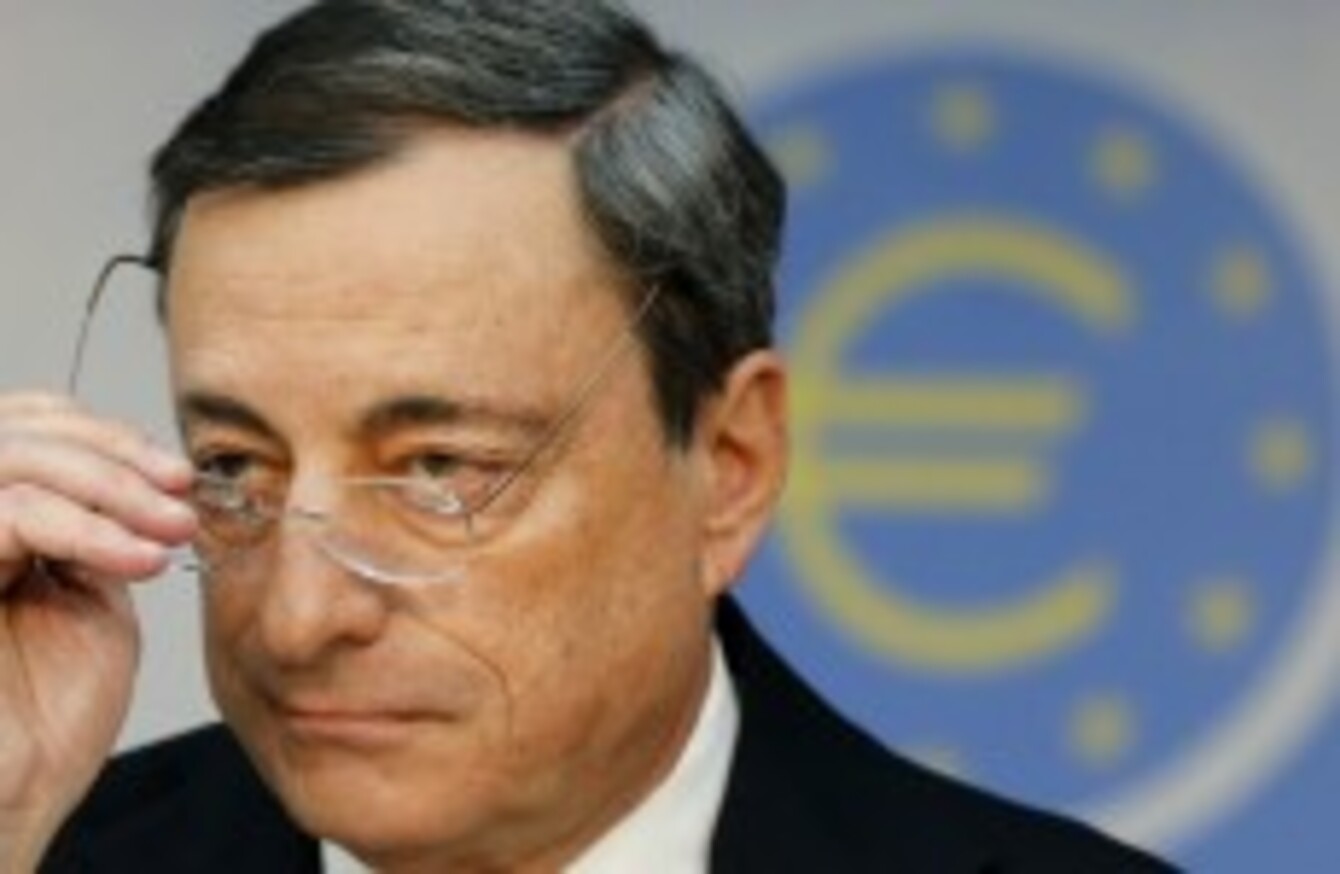 President of European Central Bank Mario Draghi.
Image: AP Photo/Michael Probst
President of European Central Bank Mario Draghi.
Image: AP Photo/Michael Probst
THE PRESIDENT OF the European Central Bank will be asked to delay a new voting system that would see Ireland lose its automatic entitlement to a vote on the bank's governing council.
There are fears this could create the impression of "some form of second class Euro membership", Fine Gael MEP Brian Hayes said.
When Lithuania joins the Eurozone later this year, a new voting system will come into place.
The five biggest countries will share four votes, while the 13 other countries will have to share 11.
This means that for one month every year, Ireland will not be able to vote on issues that could have a significant impact on our economy.
Hayes, who is a member of the Economic and Monetary Affairs Committee, said in a statement this morning that there should be "at the very least a guarantee" from the bank that if a country is excluded from a vote, their concerns should be reflected in the ECB's final decision.
"Given the proximity of the financial crisis to ordinary European citizens and the need to bed down popular support for the Euro project, it makes sense to consider delaying this new voting system," he said.
In fact there is provision in the legislation which allows for an entirely new voting system when the Euro becomes 22 countries.
The former junior minister will raise the issue with the bank's president Mario Draghi.
Hayes said that Lituanai's decision to join demonstrates "to the world that it [the Euro] is a strong reserve currency and that it is here to stay".
Fianna Fáil's finance spokesperson Michael McGrath is quoted in today's Sunday Independent as branded the loss of voting rights as "a sad day for Ireland", and "nails the myth that all Eurozone members are equal".