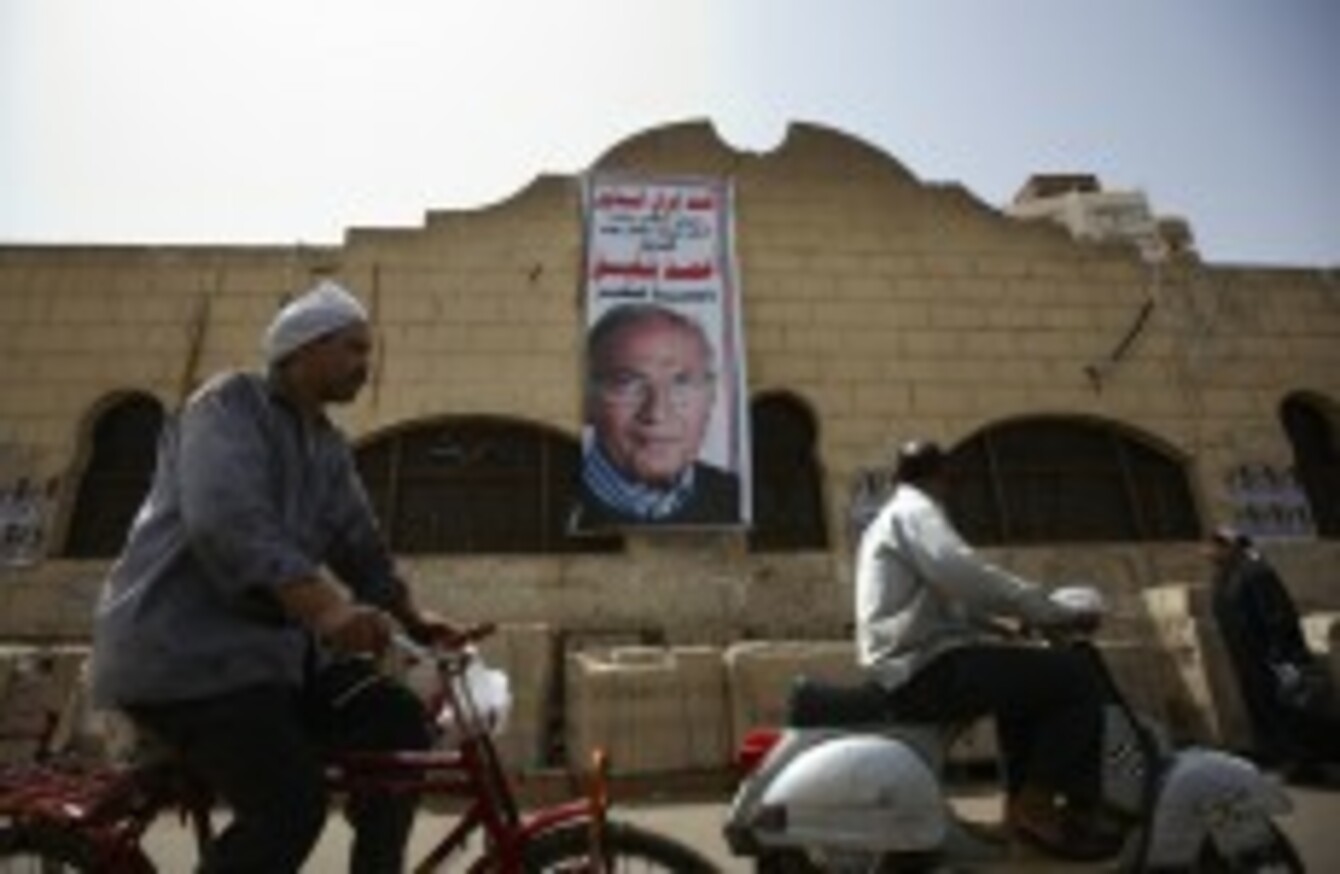 An Egyptian man rides his bicycle near a poster of a presidential candidate in Cairo yesterday
Image: AP Photo/Fredrik Persson
An Egyptian man rides his bicycle near a poster of a presidential candidate in Cairo yesterday
Image: AP Photo/Fredrik Persson
MILLIONS OF EGYPTIANS have been waiting patiently in long lines outside polling stations across the nation today to freely choose their first president since last year's ouster of longtime ruler and close US ally Hosni Mubarak.
"I can die in a matter of months, so I came for my children, so they can live," a tearful Medhat Ibrahim, who suffers from cancer, said as he waited to vote in a poor district south of Cairo.
"We want to live better, like human beings," said Ibrahim, a 58-year-old government employee.
Thirteen candidates, who include Islamists, liberals and Mubarak regime figures, are contesting the election. No outright winner is expected to emerge from the two-day vote starting. So, a runoff between the two top finishers will be held 16 and 17 June. The winner will be announced on 21 June.
The generals who have taken over from Mubarak after an 18-day uprising forced him to step down 15 months ago have promised to hand over power by 1 July, ending a turbulent transitional period defined by deadly street clashes, a faltering economy and a dramatic surge of crime.
The military has said it has no intention to cling on to power and that it would ensure that the vote is fair and clean.
The election comes less than two weeks before Mubarak, 84, is due to be sentenced after he was tried on charges of complicity in the killing of some 900 protesters during the uprising against his 29-year rule. He also faced corruption charges, along with his two sons, one-time heir apparent Gamal and wealthy businessman Alaa.