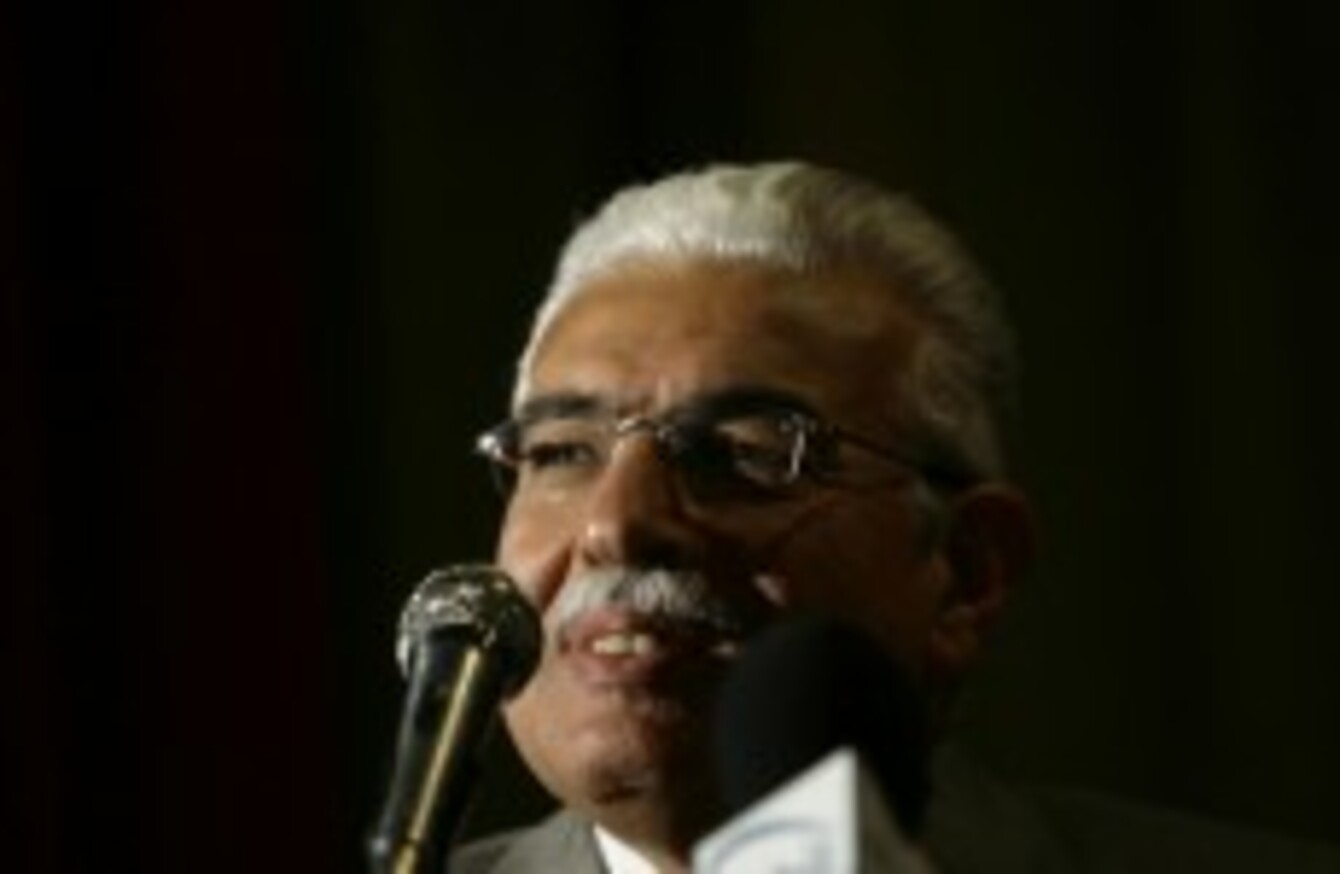 Former Egyptian prime minister Ahmed Nazif
Image: Nasser Nasser/AP/Press Association Images
Former Egyptian prime minister Ahmed Nazif
Image: Nasser Nasser/AP/Press Association Images
THE FORMER PRIME minister of Egypt and two cabinet ministers have been found guilty of corruption.
An Egyptian court sentenced former PM Ahmed Nazif to a one-year suspended sentence while interior minister Habib el-Adly was given a five-year jail term and Youssef Boutros-Ghali a 12-year term.
El-Adly is already serving a 12-year term after being convicted of corruption charges in a separate case.
Mubarak's finance minister, Boutros-Ghali, was tried in absentia and received a 10-year sentence.
The three were found guilty of "illegal profiting" in the manufacture and sale of new car license plates introduced nationwide last year.
Earlier today, Egypt's military rulers warned protesters against 'harming public interests' as demonstrators continued to lay siege to Cairo's largest government building and threatened to expand their sit-in to other sites in the capital.
The military also rejected criticism of its handling of Egypt's transition to democratic rule, vowing not to give up its interim role in managing the country's affairs until an elected government takes over.
Protesters have been camping out since Friday at Cairo's Tahrir Square, which was the scene of the January 25 – February 11 uprising.
They say they will not leave until their demands are met.
Earlier today, 30 men armed with knives and sticks stormed the protesters' camp in the square, wounding six people, before they were forced out.
The prime minister has recently come under growing pressure from protesters to do more to purge the police, civil service and the judiciary of remnants of Mubarak's regime and to speed up trials of those accused of corruption or the use of deadly force against protesters.
The military also said today it would draft a set of regulations for selecting the 100-member assembly that will draft a constitution.
Meanwhile, live footage of the trials of Mubarak-era officials accused of corruption, as well as police officers charged with killing protesters, will be relayed on screens outside courthouse for the public to watch.
- AP