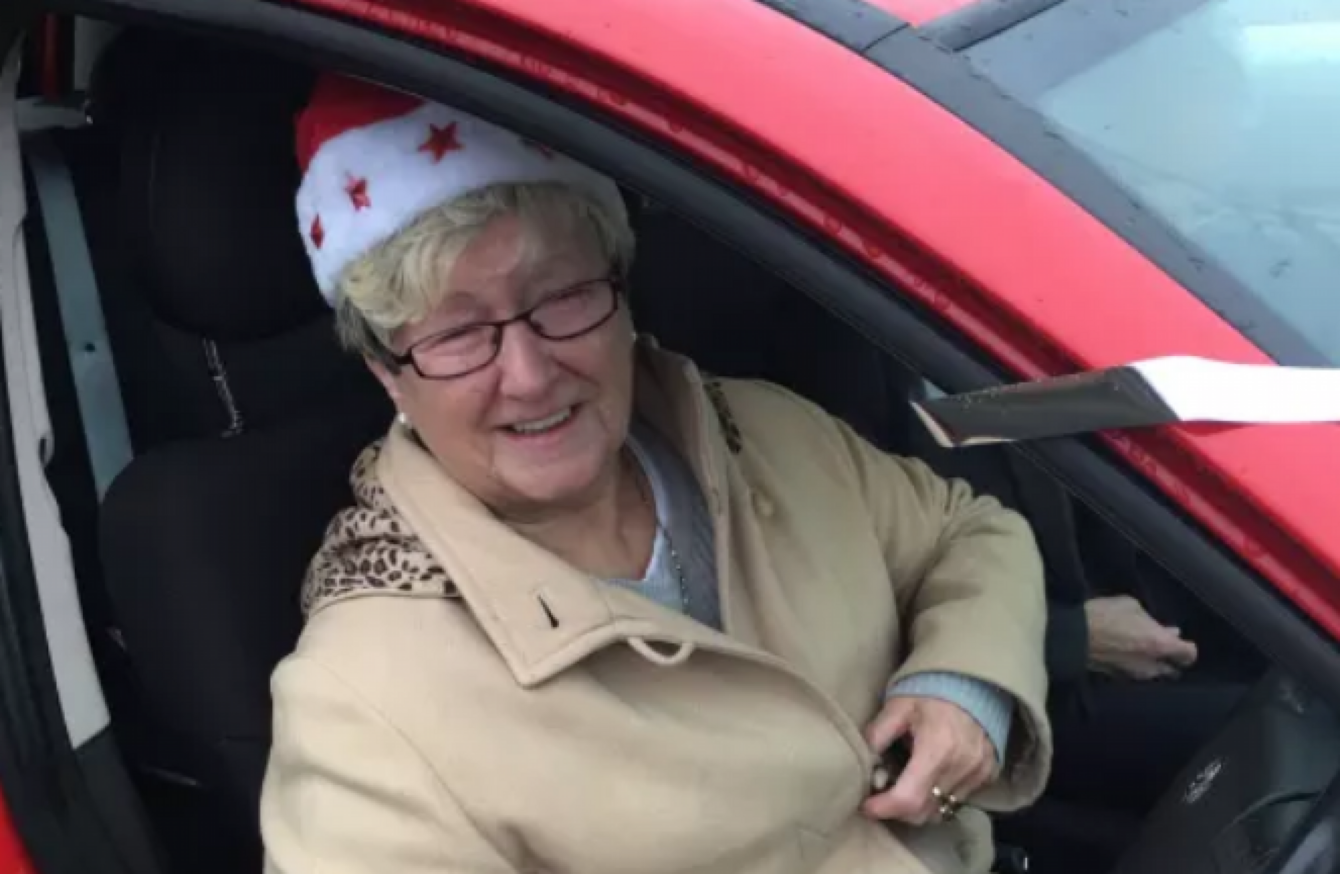 Mrs Gibbs
Image: Met Police
Mrs Gibbs
Image: Met Police
OFFICERS IN ENGLAND surprised an elderly couple on Christmas Day with a brand new car, after theirs was stolen earlier this year.
Mr and Mrs Gibbs received a knock on the door of their home in Croydon on Christmas Day and discovered a Vauxhall Corsa on their driveway. Officers presented them with a cheque for £2,300.
The gifts were the result of generous donations from the officers and public after the couple had their Austin Metro stolen from the garage of their home 8 October.
Mr and Mrs Gibbs – both in their 70s and married for nearly 60 years – relied heavily on the car to get them to and from frequent hospital appointments.
An investigation was launched by Croydon police.
The vehicle was found abandoned in the car park of a pub in Purley on 17 October. However, it was too damaged to recover.
The couple were unable to raise enough funds to buy a new car, and local officers started a collection to fund a replacement.
Croydon police officer Helen Cooper said: "Our hearts went out to Mr and Mrs Gibbs when we saw how upset they were to lose their car. It was a real lifeline to them. We just had to do something to help them."
A car dealership in West Wickham offered to replace the vehicle for free.
[image alt="f" src="http://cdn.thejournal.ie/media/2017/12/f-35-296x390.png" width="296" height="390" credit-source="Met%20Police" caption="The%20newly%20donated%20car" class="alignnone" /end]
Speaking after they received the donation, Mrs Gibbs said: "You've given us our life and our freedom back. I am overwhelmed by the support and generosity you have given us."
Mr Gibbs said: "Once you leave, I think I will have a good cry, I'm just so overwhelmed, I don't know what to say.
I've heard of wonderful things happening to people and we try and do our bit for charity, but I never thought this would happen to us.
Forensic work on the recovered car led officers to identify 19-year-old Fabion Wilfred.
He pleaded guilty on 2 December to handling stolen goods. He will be sentenced at Croydon Crown Court on 21 January 2018.