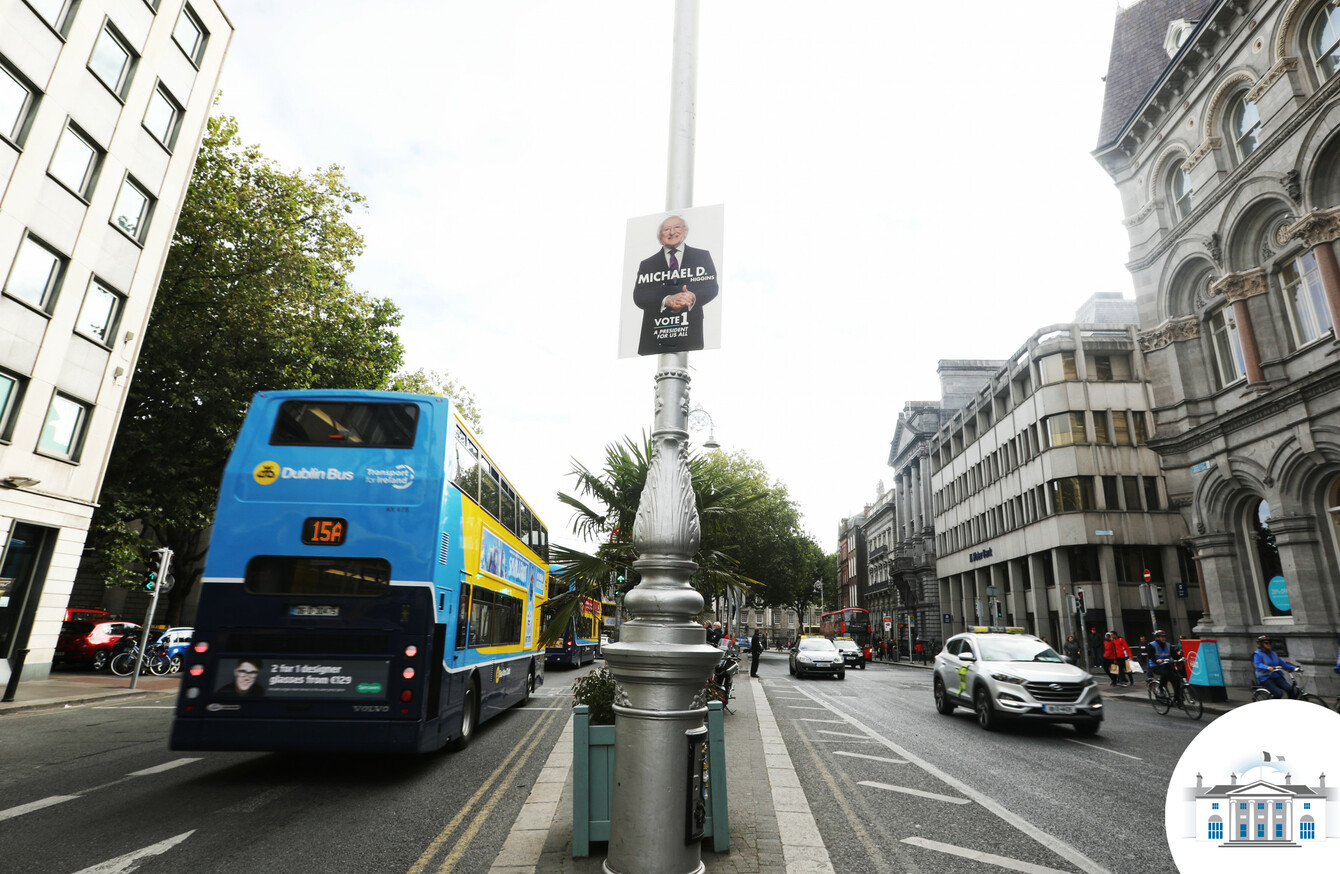 Image: Leah Farrell via RollingNews.ie
Image: Leah Farrell via RollingNews.ie
THE MAJORITY OF Irish people have said that they want posters banned from being used during election campaigns.
In a survey for Claire Byrne Live/Amárach Research, 77% said that they thought the use of posters during election campaigns should be banned.
Support for the poster ban increased slightly in people aged over 35.
Amongst those aged between 18 and 24, just half of people supported the ban (49%). In that age group, 30% disagreed with the ban and 21% said that they didn't know.
Posters are being hung up around the country for the presidential election; the electorate will cast their vote for their preferred candidate on the 26 October.
During the referendum on the Eighth Amendment, people submitted complaints about the posters hung in their local area. The complaints were about the volume, the positioning, and the content of posters.
In a Claire Byrne poll conducted in the days before that referendum, 74% of people said that referendum posters should be banned.
At 1pm today, all six presidential candidates will debate each other for the first time on RTÉ Radio One's 'Saturday with Cormac Ó hEadhra'.
The Claire Byrne Live / Amarách Research Panel consists of over 1,000 Irish adults, all aged 18+.