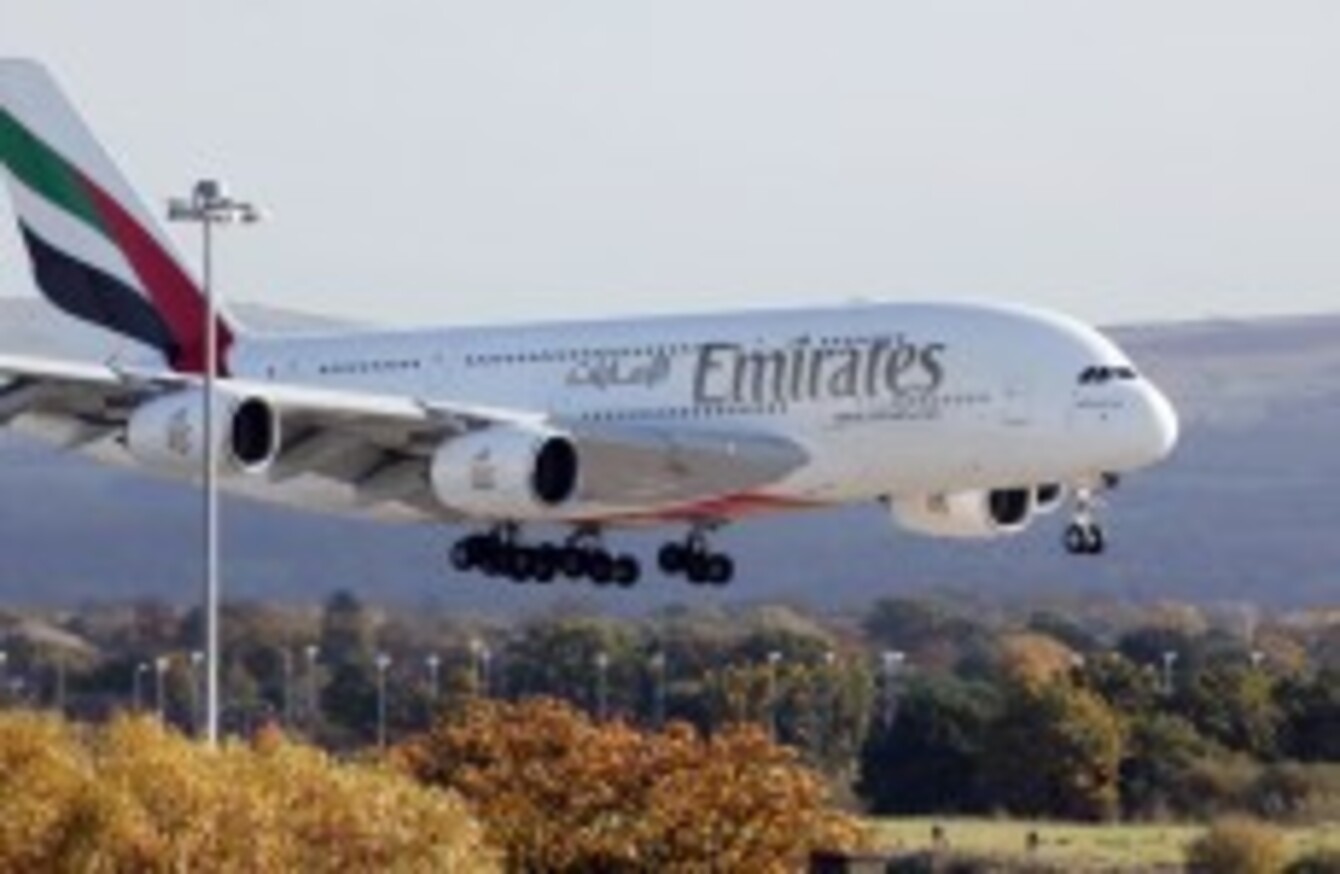 Image: Eamonn and James Clarke/EMPICS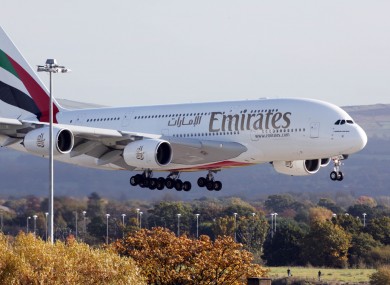 Image: Eamonn and James Clarke/EMPICS
THE EMIRATES AIRLINE has announced it will begin a new daily direct service from Dublin to Dubai beginning in January.
The service will begin on January 9, offering first, business and economy classes. The route will operate with an Airbus A330-200, which has an average passenger capacity of 253, operating from Terminal 2.
The Dublin Airport Authority welcomed the deal, saying the new boarding gates delivered by the opening of Terminal 2 had played a major role in convincing the UAE's flag-carrier to invest in Dublin.
"The improvements in Dublin Airport's facilities in recent years, including the opening of Terminal 2, and our new long-haul gates in Pier E, was a major factor in winning this new service for Ireland," DAA chief executive Declan Collier said.
"We have been in talks with Emirates for several years about a possible Dublin-Dubai services and our perseverance has paid off."
The Dublin-Dubai route is the second long-haul service to be added in Dublin since Terminal 2 opened late last year, following the opening of a Dublin-Charlotte seasonal route by US Airways earlier this year.
The route will also supplement Etihad Airways' Dublin-Abu Dhabi route.
Dublin Chamber of Commerce welcomed the new route, describing it as "another dot in Ireland's global connectivity".
A spokeswoman said the route was a "positive sign of the recovery in international air passenger traffic" and showed how Dublin was emerging as a significant European hub.
Tourism Ireland also welcomed the route, saying it would provide a boost for both leisure and business tourism from a number of markets, including the Middle East and other long-haul destinations.