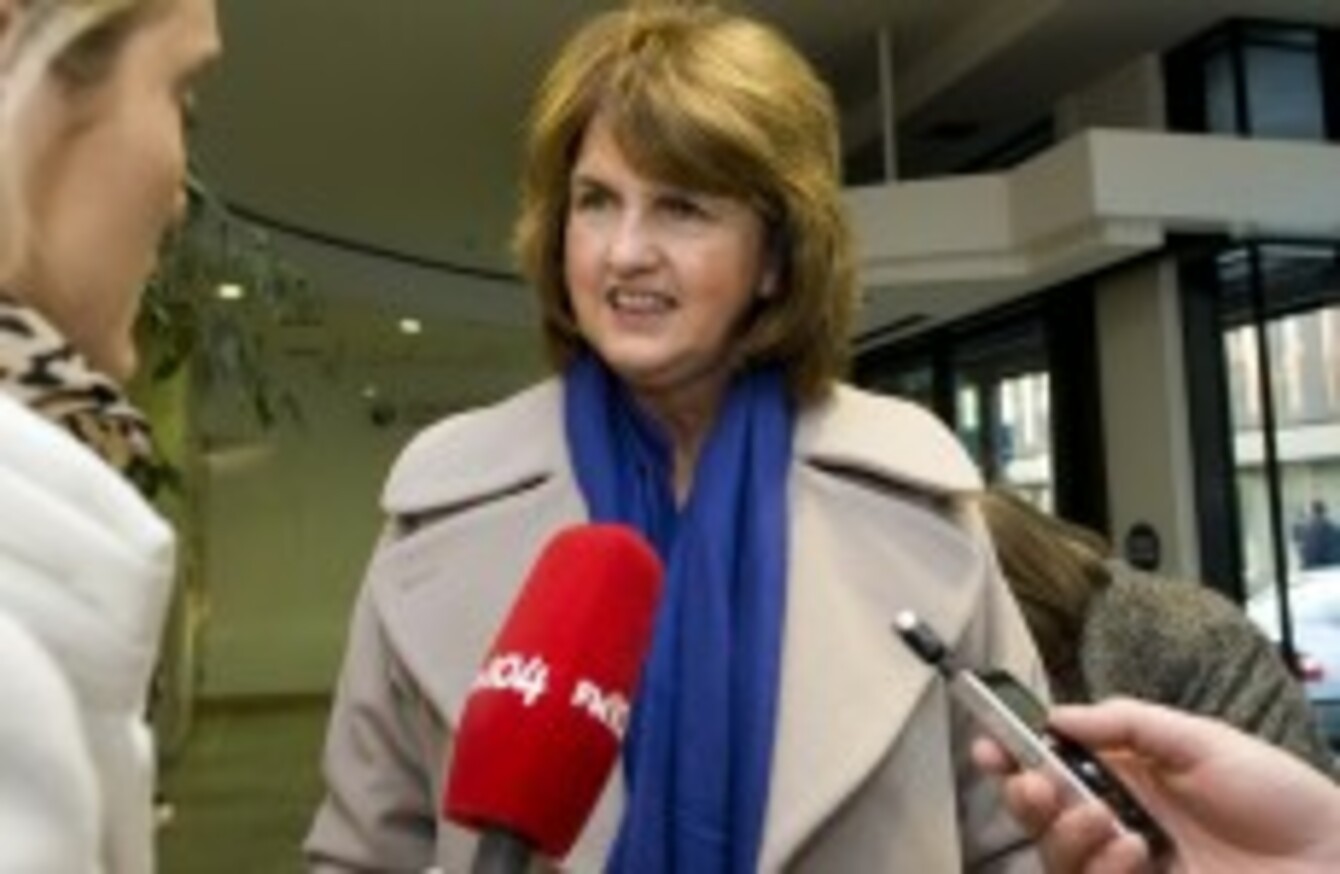 Joan Burton is reportedly considering making employers foot the bill for employees' sick pay.
Image: Laura Hutton/Photocall Ireland
Joan Burton is reportedly considering making employers foot the bill for employees' sick pay.
Image: Laura Hutton/Photocall Ireland
EMPLOYERS ASSOCIATIONS have attacked proposals to make a person's employer foot the bill for paying sick pay – which could reportedly save the government some €150m a year.
It was reported in yesterday's Irish Times that social protection minister Joan Burton was planning legislation which would require employers, and not her department, to cover the first four weeks' pay when an employee is on sick leave.
Employers' contributions to sick pay are currently subsidised by a social insurance fund, but this allowance would be cut under the new proposals.
Though a spokesperson for the department yesterday said the proposal was one of many being considered, the proposal was attacked by employers groups who argued that it would place further pressure on struggling businesses.
IBEC director Brendan McGinty said making employers cover social welfare costs was "simply an extra tax on employment, at a time when jobs should be the priority".
"Employees and employers already make obligatory PRSI contributions to support social welfare provision," he said. "Any move to increase this already substantial contribution will come at a serious cost and would force all employers to reassess their sick pay policies.
"Small companies, many operating in a depressed domestic economy, would be hit the hardest."
The Irish Hotels Federation also attacked the proposals, with chief executive Tim Fenn calling on the government not to consider putting additional costs on small and medium enterprises.
"From a tourism perspective, the imposition of additional costs by the Department of Social Protection works against other Government initiatives targeted at supporting the industry," Fenn offered.
"This will result in a reduction in employment among hotels and guesthouses which are already struggling to achieve viability in a very challenging business environment."
SIPTU general president Jack O'Connor urged the government to proceed with the plans, however, telling RTÉ that similar systems were the norm in other European coutnries.
IBEC statistics show that around 11 million days are lost to absence every year, with the average worker missing six days' work a year.
Today the Irish Times also reports that the government is now considering reducing the employers' rebate on redundancy payments from 60 per cent to 30 per cent.
That move would would save around €50 million per year, Paul Cullen and Mary Minihan write. The plans on sick pay would save €150m a year by 2013.
The Department of Social Protection is expected to see the largest cuts in the Budget, accounting for a quarter for the government's €2.5bn spending cuts in the Budget.