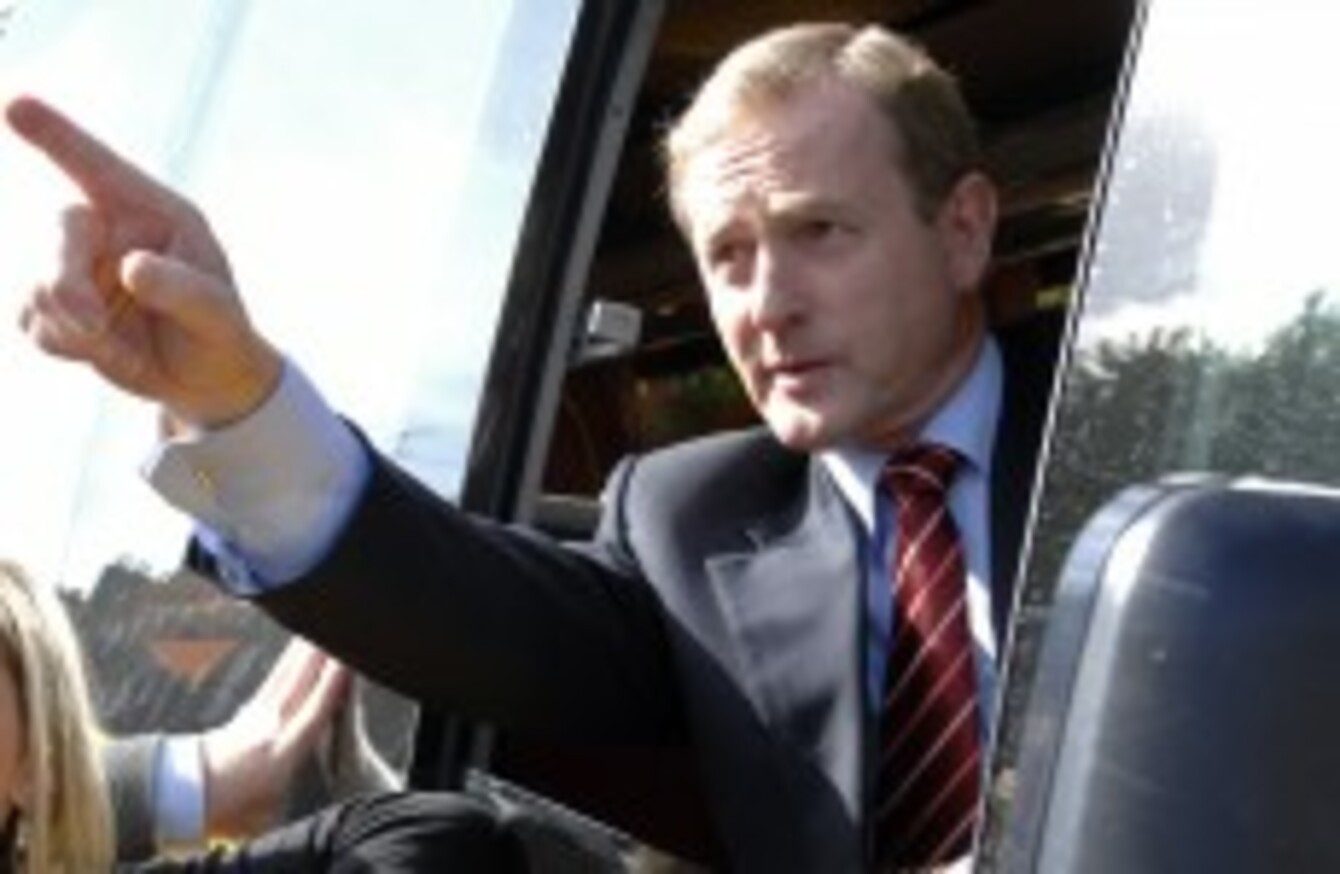 Enda Kenny during a previous referendum campaign
Image: Laura Hutton/Photocall Ireland
Enda Kenny during a previous referendum campaign
Image: Laura Hutton/Photocall Ireland
TAOISEACH ENDA KENNY has said he is very happy to campaign for same-sex marriage in next year's referendum, confirming he had made a personal journey in relation to the issue.
Kenny declined to specifically discuss his personal beliefs on an issue which he had previously and controversially declined to express an opinion on but says he will "campaign strongly" for a Yes vote.
At a pre-Chrsitmas briefing with journalists last month, Kenny was asked if he had made a personal journey in relation to the issue and if, unlike the Seanad referendum, he would take part in the debate on TV and radio. He responded simply:  "Yes."
Pressed about his personal journey in the light of the perception that he was on the conservative wing of Fine Gael, Kenny insisted that "perception is not often reality".
"I have made it clear to Deputy [Jerry] Buttimer, who is the chair of the [LGBT] group here in Fine Gael, that I will be very happy to campaign for a Yes vote when the referendum is held in the month of May," the Taoiseach said,
"Fine Gael actually were the first party to deal with civil registration and civil union. We have had that for quite some time here and obviously society has changed and equality of marriage is an issue.
I have obviously committed the party and myself to working in favour of the vote and I think it is time to do this so it's a people's choice.
Kenny made headlines last month when he paid a visit to Dublin's famous gay bar, Pantibar:
The same-sex marriage referendum will likely take place alongside a referendum on lowering the age at which a person can run for president from 35 to 21 along with the Carlow-Kilkenny by-election.
But a vote on reducing the voting age from 18 to 16 has been deferred. Kenny expressed concerns that too many referenda on one day might confuse voters.
"Sometimes I wonder about how many referenda you can actually have on a day. If you have two, three, four you are going to have people saying well 'I am confused by some of these things'," he said.
"So at the moment we have given approval in a government decision in respect of two and for the people of Carlow-Kilkenny they will have a by-election. We haven't decided beyond that."
He said he did not believe the government would recommend a third referendum pointing out that while it must respond to the reports of the Constitional Convention it is not required to lay out a timeline for any referedum to be held.
"So we might indicate what other referenda arising from all of the reports of the Constitutional Convention should be held and clearly they would drift into the next Government," he added.