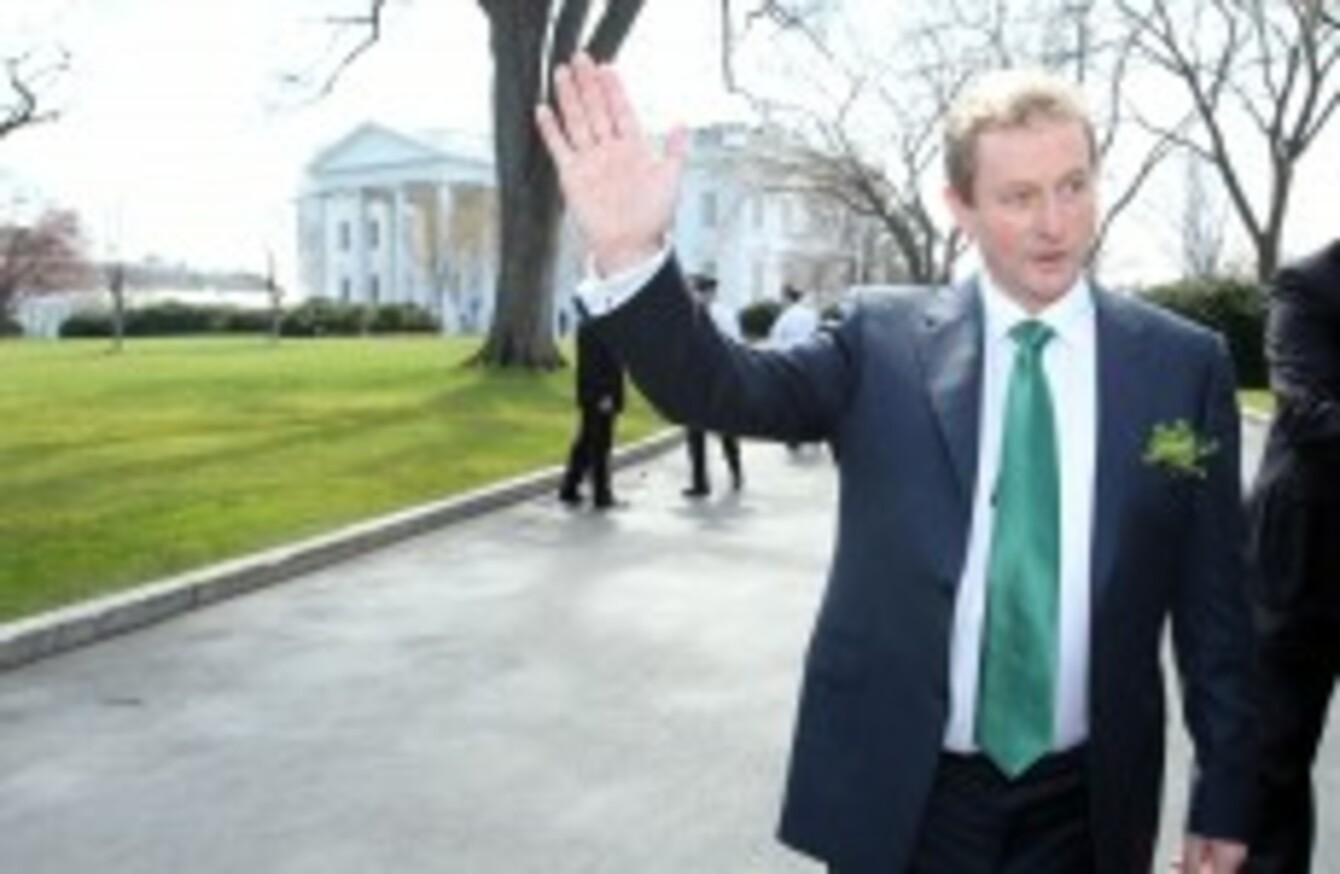 Enda Kenny at the White House in 2011 during a St Patrick's Day visit to the US
Image: Leon Farrell/Photocall Ireland
Enda Kenny at the White House in 2011 during a St Patrick's Day visit to the US
Image: Leon Farrell/Photocall Ireland
TAOISEACH ENDA KENNY has confirmed that he intends to participate in the St Patrick's Day parade in New York despite the city's recently-elected mayor saying he will skip the event over organisers' ban on pro-gay rights expressions.
New York City Mayor Bill de Blasio will forego marching in the city's St Patrick's Day parade next month saying: "I simply disgaree with the organisers of that parade."
De Blasio becomes the first mayor in two decades not to participate in the famous march down Fifth Avenue with Michael Bloomberg taking part during his 12 years in office, including with Kenny last year, as did his predecessor Rudy Giuliani.
"I will be participating in a number of other events to honor the Irish heritage of this city," de Blasio said at a press conference on Tuesday.
Speaking at a media conference in Government Buildings today, Kenny said it is his intention to participate in three events connected to the celebrations in 17 March, in Washington DC, Boston and New York.
"I think the Tánaiste attended in New York on the first occasion after the government was elected and the people involved in the gay pride festivities actually encouraged him to take part in the New York parade. There is an alternative parade that takes place," he said.
"But as I understand this from the organisers of the New York St Patrick's Day parade, they allow anybody to walk in the parade, but they don't allow them to carry individual banners. So, it's my intention to be there in New York.

"Obviously I saw the mayor's comments, but I do hope that we can go up to Gracie Mansions (the mayor's residence) as has been the traditional for whatever ministers or people who would be in New York on the occasion of St Patrick's Day."
Kenny said that he does not "speak for the mayor" and said that a lot of countries around the world would "give a lot to have a national day celebrated in so many countries.
At the same media event, the Tánaiste Eamon Gilmore said he is aware the issues surrounding LGBT participation in St Patrick's Day parade and said that the LGBT community urged him to participate in it when he attended in March 2011.
"The New York Mayor, as I understand it, has said that this is personal decision. He's absolutely entitled to that. The parade is an important event on St Patrick's Day, it's a major Irish-American event in New York," he said.
"I've already consulted with the LGBT organisations in New York about our participation in the parade and what they have told me is that they wish the Irish government to participate in the parade."
Gilmore added that Minister of State Kathleen Lynch attended an alternative parade organised by the LGBT community on behalf of the Irish government in 2012.