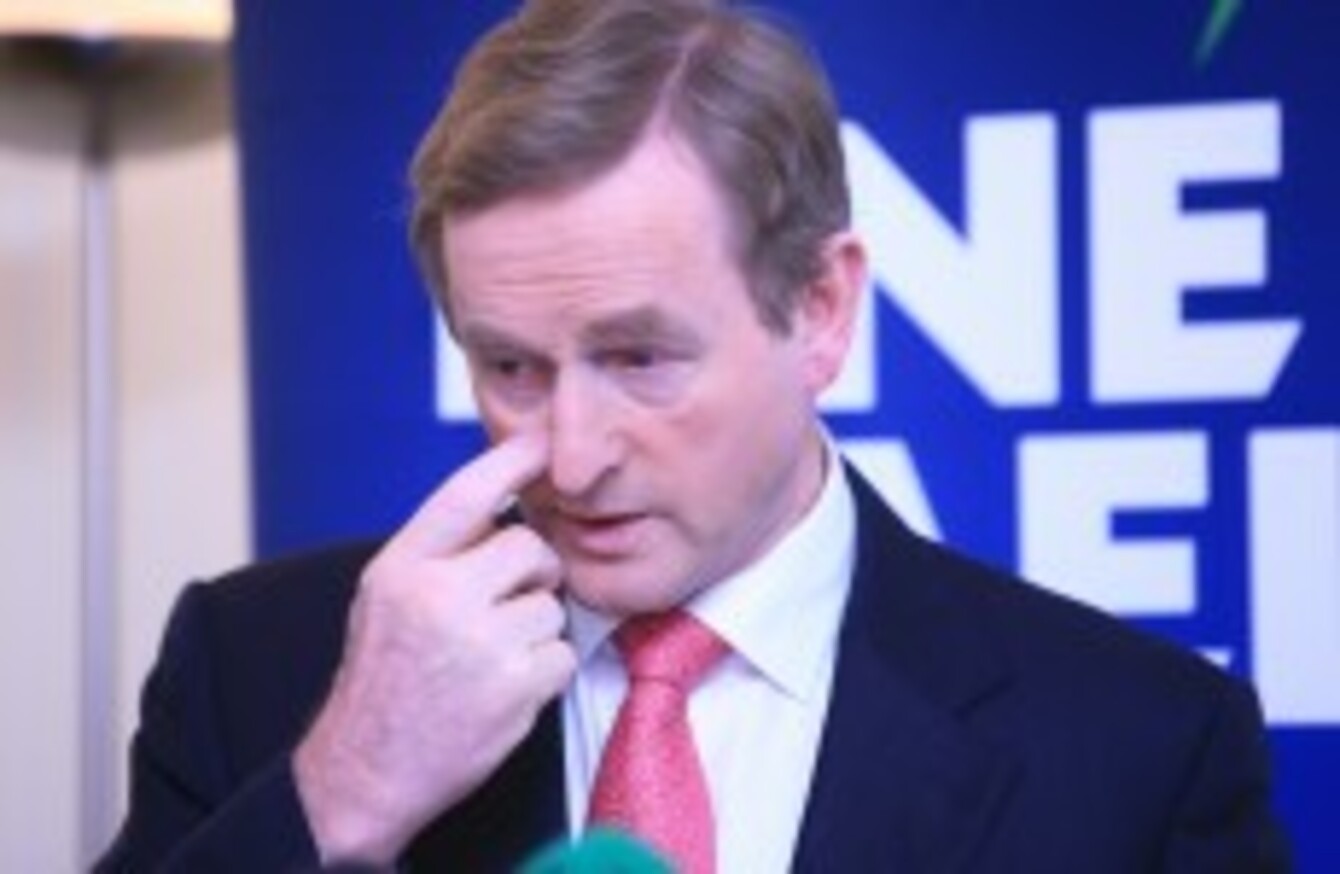 Image: Leah Farrell/Photocall Ireland
Image: Leah Farrell/Photocall Ireland
ENDA KENNY HAS formally withdrawn claims that documents related to the bank guarantee were disappeared or shredded in the Department of the Taoiseach.
Speaking in the Dáil this evening, Kenny acknowledged there had been confirmation from the secretary general of his department to Fianna Fáil that documentation related to the crisis does exist.
"I accept that and if I've caused any offence about that then I certainly withdraw it," Kenny told TDs, later repeating "I withdraw that, I withdraw that, I withdraw that." 
Previously, Kenny had repeatedly stated on the Dáil record that there is a paucity of documentation relating to the night of the guarantee, suggesting in June 2012 that documents may have been "either shredded or has been disposed of or dispatched of".
Fianna Fáil leader Micheál Martin had previously described this as a "partisan slur" on Brian Cowen, the former taoiseach.
He said that Kenny's secretary general Martin Fraser, whose responsibility it is to maintain documentation, had confirmed that officials are "fully in compliance" with their legal responsibilities when it comes to securing government papers.
Freedom of Information requests have uncovered that there are at least 146 different records related to the guarantee in the Taoiseach's department, a schedule of which has previously been published by this website.
As previously disclosed by this website, of the 146 different documents only 35 have been fully or partially released documents with most withheld under section 19 of the Freedom of Information Act concerning the confidentiality of government records.
Documents released include press releases already in the public domain, fax cover sheets, and correspondence with Oireachtas officials.
While an "urgent'" letter from the then president of European Central Bank Jean-Claude Trichet to then Taoiseach Brian Cowen is withheld, an acknowledgement of receipt of the letter was released.
Other descriptions of withheld documents include 'minutes of Government meeting', a 'memorandum for government', a 'draft guarantee bill' and notes concerning discussions on 30 September 2008 – the date the Fianna Fáil-led government made the decision to guarantee the entire Irish banking system.
Kenny's withdrawal of his remarks comes ahead of the first public hearings of the Banking Inquiry which will get under way in Leinster House tomorrow morning.