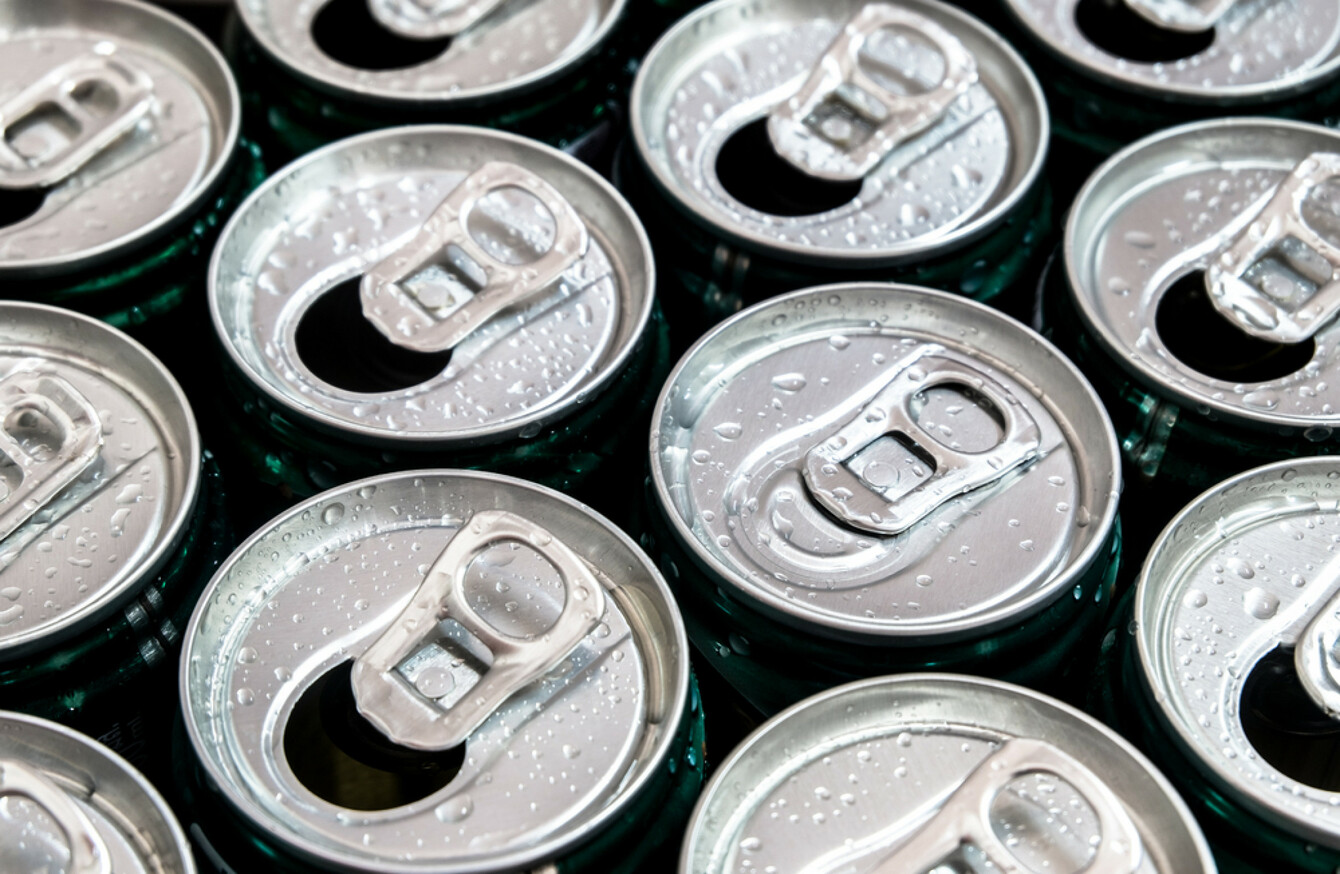 Image: Imnoom via Shutterstock
Image: Imnoom via Shutterstock
A MAN HAD to be brought to hospital after drinking four to five energy drinks a day for three weeks to get through an exhaustive work schedule.
The 50-year-old, who had no known history of liver disease, presented with malaise, anorexia and worsening abdominal pain which progressed to nausea, vomiting and the yellowing of the whites of his eyes.
The patient said he initially thought his symptoms were down to the flu until his urine darkened and he became jaundiced.
As a construction worker, the man said that he had been using supplemental energy drinks to get through a "labour-intensive" workday.
The study said that he had developed acute hepatitis, and that it was "likely secondary to excessive energy drink consumption".
It added:
"Energy drinks as well as other herbal/over-the-counter supplements should be considered by clinicians in the workup of patients with acute hepatitis, particularly once other aetiologies [or causes] have been excluded."
The case study's authors says that they understand this to be the second case of acute hepatitis related to energy drinks.
It said that it hoped the understanding of this "under-recognised" phenomenon would help decrease the prevalence of it.
Vitamins and nutrients, such as niacin, are present in quantities that greatly exceed the recommended daily intake, lending to their high risk for harmful accumulation and toxicity.
Energy drink regulation
In previous case studies issued in the British Medical Journal, it references the "increasing number of different energy drinks" on sale, while warning of the lack of labelling that cautions consumers over the amount of energy drinks they consume or what they mix it with.
In Canada, there are labels on drinks like Red Bull warning people that they should not be mixed with alcohol, and that maximum daily consumption not exceed two cans.
Meanwhile, energy drinks are restricted in Norway and prohibited in France, Uruguay and Denmark because of its associated health risks.
In Ireland, although energy drinks do carry labelling warning pregnant or breast-feeding women not to consume energy drinks, only half carry advice to consume in moderation, and a fraction of them have warnings against mixing them with alcohol.
There was no reference to alcohol on any of the websites of energy drink brands sold in Ireland. Also, there was no reference to the combination of energy drinks with alcohol.
Other energy drink-related medical cases
In a separate case, a 28-year-old man was admitted to hospital after suffering from seizures after drinking six energy drinks and a coffee in four hours.
When admitted to the emergency department, his condition was described as "stuporous", with no verbal responses and withdrawal response to pain.
The man had taken heroin and cocaine in the past, and had chronic hepatitis C. He had been living in a recovery and rehabilitation centre for two years and was working in an 'action against hunger' settlement.
A report in the British Medical Journal described how his condition quickly worsened after being admitted to hospital by his friends:
About 15 minutes after admission, the patient developed rapid hypoxia and deterioration of consciousness and became unresponsive. He immediately convulsed in a tonic-clonic way and was drooling for several minutes.
After being admitted to the intensive care unit and treated with infusions and hydration among other things, the patient was said to have made a "good clinical recovery" and discharged within a week.
He was advised to refrain from ingesting energy drinks.
"The energy drink consumed by our patient contains 80mg of caffeine per can," doctors said. "He drank about six cans within four hours together with coffee – up to 500mg of caffeine in total."
We postulate a possible role of excessive consumption of caffeinated energy drinks in triggering the life-threatening events described in this case.
To our knowledge, this is the first case of a catecholamine shock syndrome associated to an epileptogenic process triggered by a caffeinated energy drink.