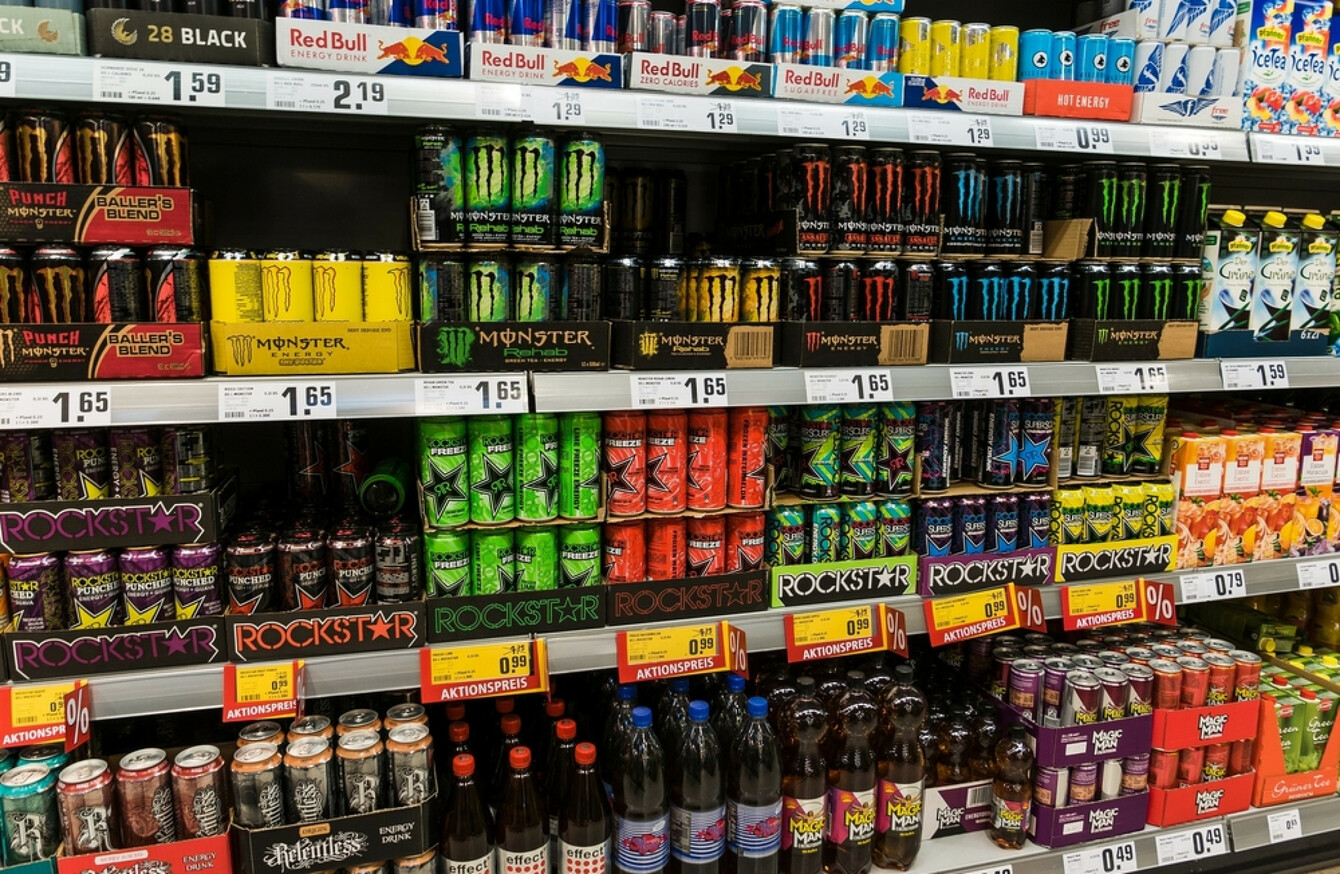 File photo of energy drinks
Image: Shutterstock/Shanti Hesse
File photo of energy drinks
Image: Shutterstock/Shanti Hesse
BOOTS WILL NO longer sell high-caffeine energy drinks to people under the age of 16.
The pharmacy chain is following in the footsteps of other retailers, such as Aldi, by banning the sale of energy drinks containing more than 150mg of caffeine per litre to children under 16.
The labels on all high-caffeine energy drinks are supposed to state they are not suitable for children, in line with industry guidelines.
A spokesperson said Boots reached the decision due to the "growing public concern about young people consuming these high-sugar, highly caffeinated drinks".
"We are doing the right thing in our stores in Ireland to help further restrict their access," they added.
The new rule is in immediate effect.