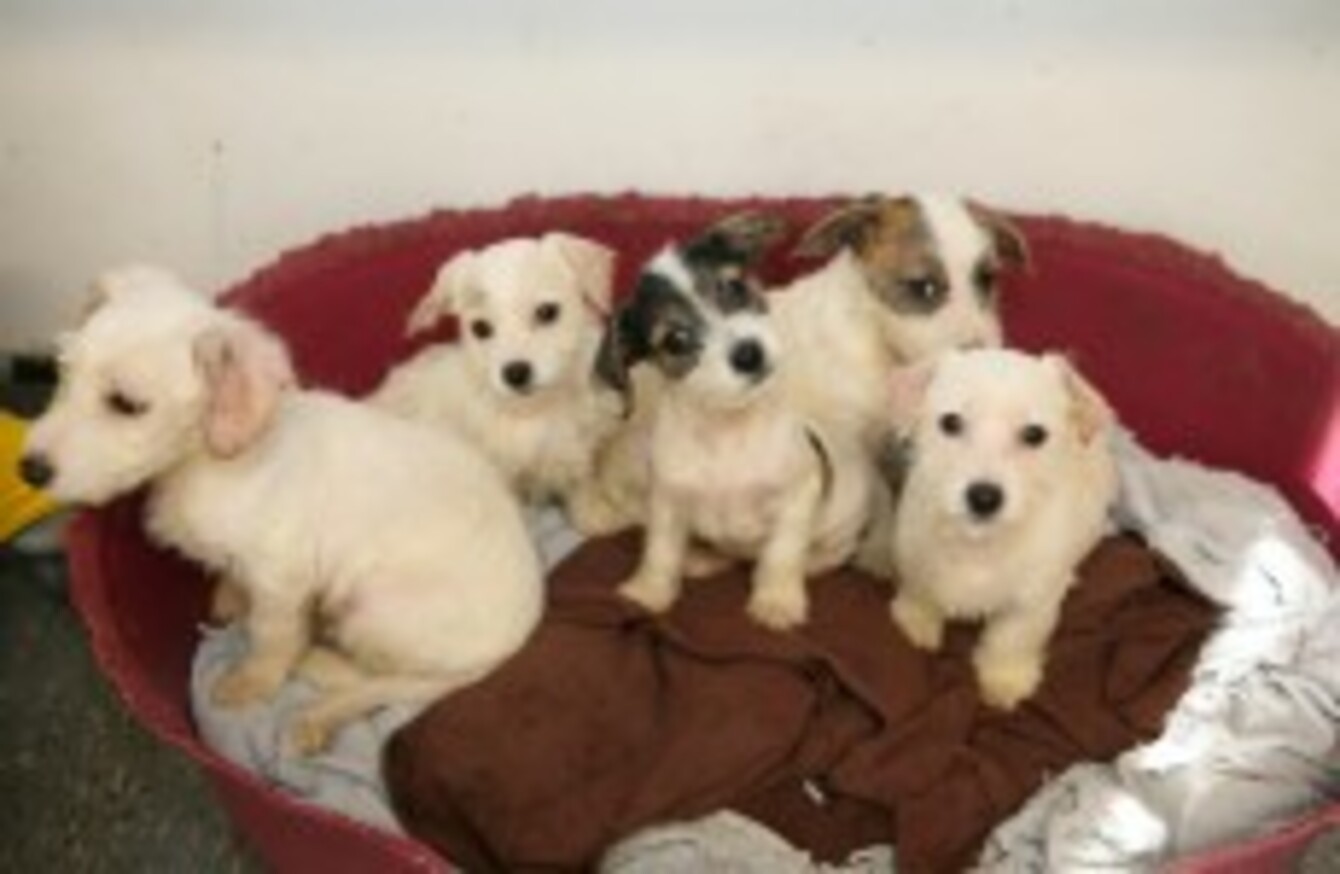 Image: ISPCA
Image: ISPCA
THE IRISH SOCIETY for the Prevention of Cruelty to Animals (ISPCA) is calling for the consistent enforcement of new legislation regulating dog breeding in Ireland.
The legislation came into force in July, but the ISPCA said it fears "that it will be enforced more stringently in some local authority areas than in others".
Under the new legislation, local authorities are tasked with enforcing the new act, which applies to premises where there are six or more female dogs capable of breeding.
So far, over 120 establishments have applied for registration but the ISPCA said it is believed that many more are operating illegally. ISPCA inspectors continue to encounter breeders who should have registered with their local authority but have failed to do so.
A statement said:
Last week at total of eight Bassett Hounds were surrendered to the ISPCA by an unregistered back-yard breeder who realised that their sub-standard facilities would not achieve the standards demanded by the new regulations. Without this legislation, these dogs would not have had the opportunity for the new lives that they will now enjoy.
A rescued Bassett Hound Pic: ISPCA
The ISPCA said it believes that the Dog Breeding Establishments Act has the potential to result in substantial improvements to the welfare of dogs kept in large-scale breeding establishments in Ireland, "but only if enforced appropriately".
The charity said its officials will continue to conduct inspections of unlawful puppy farms, and it is urging anybody who is aware of an illegal puppy farm to contact helpline@ispca.ie.
Two separate searches in Dublin in early October uncovered 92 puppies in total, who were rescued from suspected animal traffickers.
Also in early October, up to 50 puppies were rescued by the DSCPA in another suspected trafficking situation.