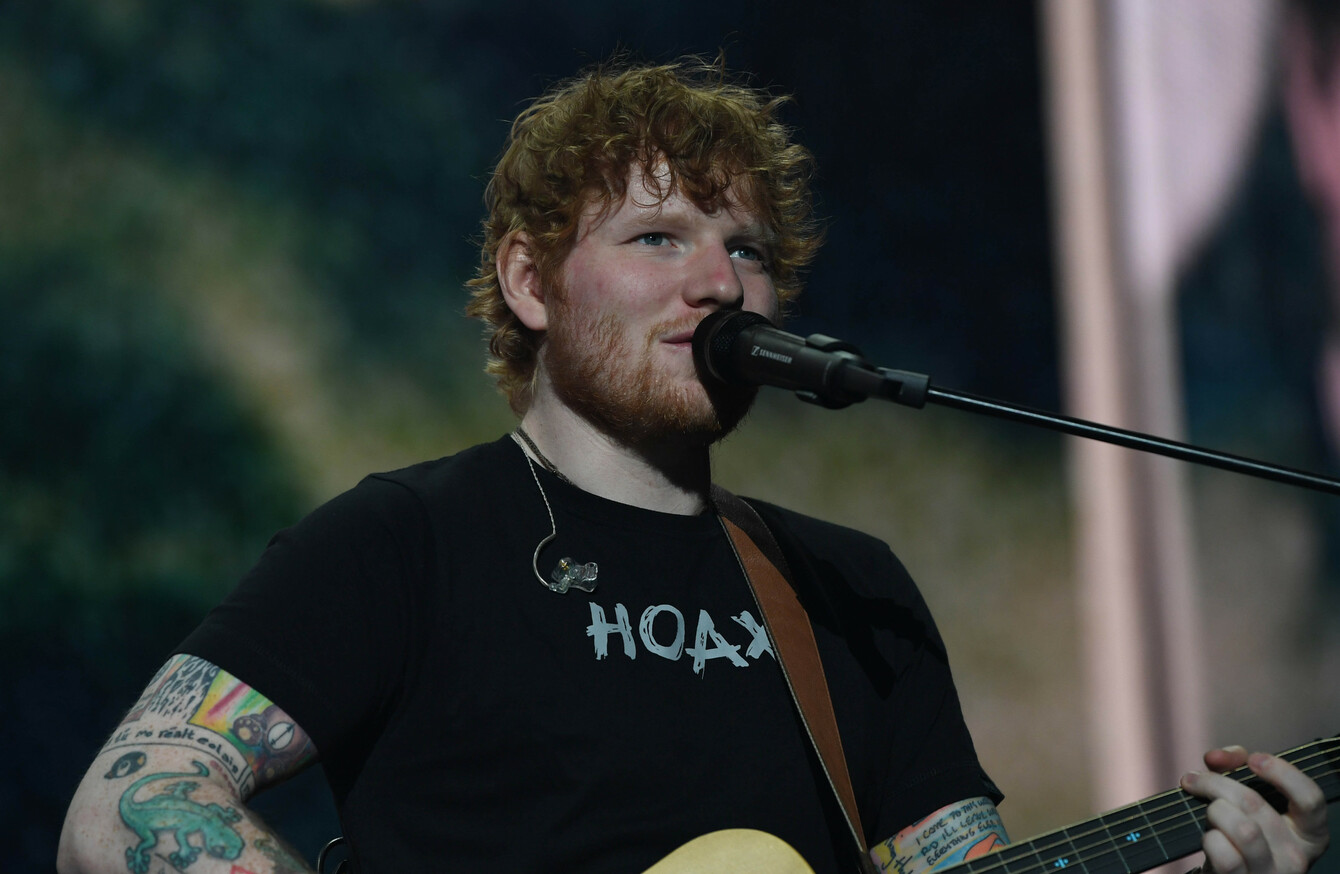 Ed Sheeran performs at the American Airlines Arena.
Image: Ron Elkman via PA Images
Ed Sheeran performs at the American Airlines Arena.
Image: Ron Elkman via PA Images
A 23-YEAR-OLD ENNIS man ripped off four Ed Sheeran fans to the tune of €460 to fund a drink and drugs spree, a court heard yesterday.
In the case, Judge Patrick Durcan jailed Daragh O'Donoghue for nine months for stealing €460 from the four Ed Sheeran fans and for the separate offence of stealing €250 from a man's wallet at a Thai Massage Parlour in Ennis.
In the case, four Ed Sheeran fans replied to online ads for tickets to Ed Sheeran's 3Arena gigs in April and paid over the €460 into a bank account owned by Daragh O'Donoghue of Clancy Park, Ennis.
The fans paid between €200 and €60 for their tickets. None of the monies paid over by the Ed Sheeran fans has been recovered.
O'Donoghue played a part in the scam by allowing his bank details be used for the monies to be lodged into and he was a beneficiary of some of the moneys.
Solicitor for O'Donoghue, Tara Godfrey told Ennis District Court that he "wasn't the mastermind – he played an important [role] but wasn't totally in charge of the operation".
Godfrey said that her client was taking dangerous amounts of drugs at the time of the offences in March and April of this year and the money he earned from the crime was to go towards drink and drugs.
O'Donoghue also stole €250 from the wallet of a man at a Thai Massage Parlour on Mill Road in Ennis on 4 April.
O'Donoghue has been in custody on another matter since 25 April last and Judge Durcan backdated the sentence to commence on that date.
Godfrey told the court about O'Donoghue's efforts to address his drink and drug issues.
In sentencing O'Donoghue, Judge Durcan said "there is complete silence today" about the victims of the defendant's crimes "other than they lost money through Mr O'Donoghue's criminality".
He said: "I don't know whether these people are employed or unemployed. If they won the Lotto or are struggling or if they have children but because of Mr O'Donoghue's criminality, they lost money."
Addressing O'Donoghue, Judge Durcan said: "You have hurt these people and I am sentencing you to nine months so that all of these victims know that you received nine months in jail for your criminality."