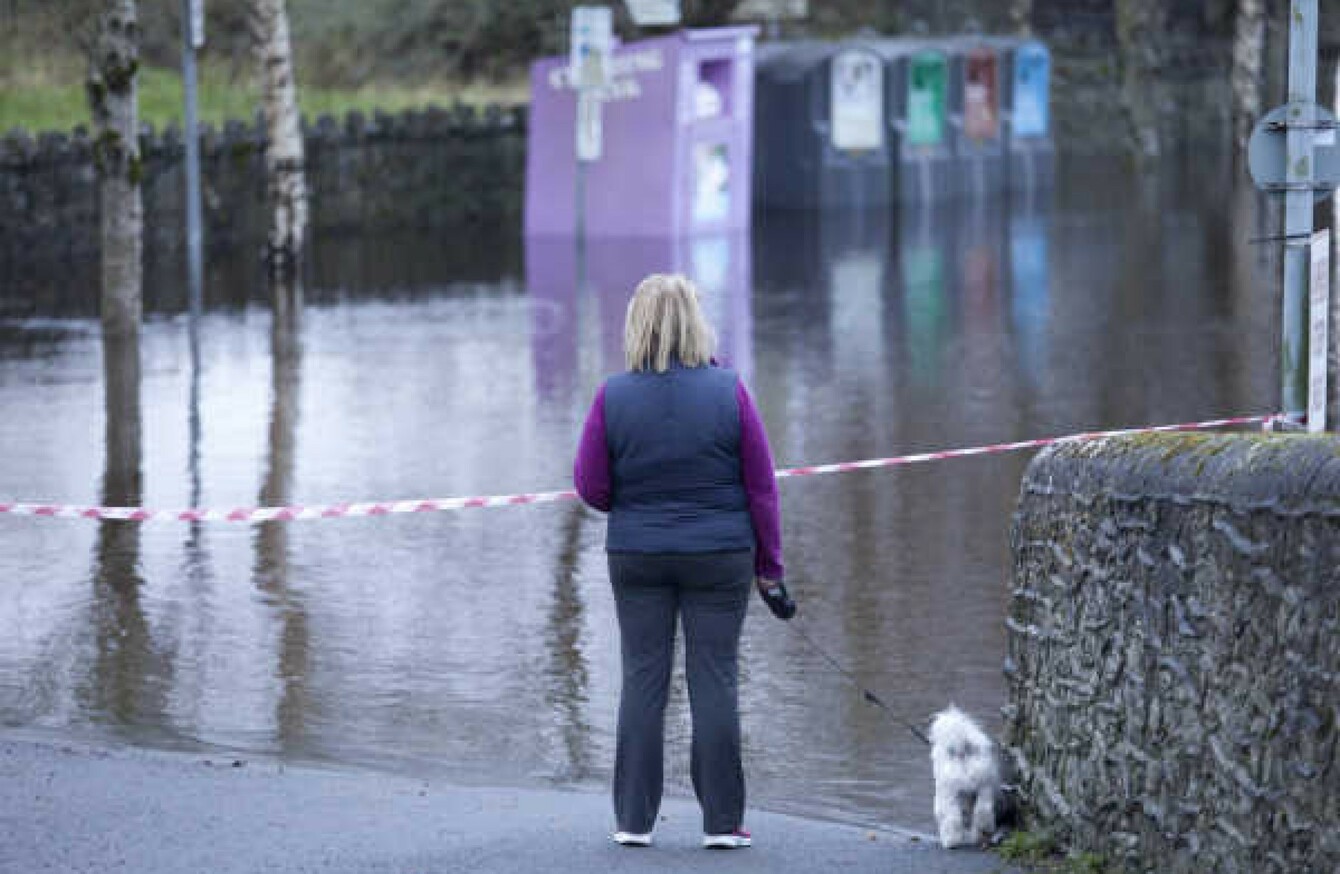 Updated: 4.15pm
UP TO 30 millimetres of rain is expected to fall today, with Cork, Kerry and Waterford worst affected.
A status yellow rainfall warning was issued by Met Éireann last night. It will remain in place until 8pm. The outlook for tomorrow and Thursday is generally dry with some showers.
The community in Athlone remains on alert for more flooding, but the local authority says the area remains open for business. It's hoped that flood defences in Athlone will hold steady as levels on the river Shannon are expected to peak.
However, ESB has decided not to change the discharge level at the Parteen Weir again today and says it will review the situation again tomorrow.
It added that it expects the current level of 440 cubic metres per second to be maintained. In normal conditions about 10 cubic metres per second flows through the weir.
Limerick City and County Council also released a statement this afternoon saying water levels along the Lower River Shannon have not shown any significant increase overnight and during this morning.
The National Emergency Coordination group met today to discuss the situation. The group said water levels were rising and falling at different rates along the river Shannon.
There is still flooding on minor roads and the RSA has advised motorists to heed the local authority warnings in this regard.
Flooding advice is available on www.flooding.ie.
Humanitarian Assistance Scheme
The Department of Social Protection has activated its Humanitarian Assistance Scheme to help households affected by the current bad weather conditions.
Community Welfare Service (CWS) officials are on the ground in the below areas:
Limerick – CWS employees are currently in the Corbally area with staff from the local authority making house visits.
Clare – A temporary clinic was opened yesterday afternoon to assist with people impacted in the Clonlara area and adjoining areas.
Athlone – emergency clinics have been established on Grace Park Road, operating mornings and afternoons.
Mayo – Clinics will be available in Crossmolina and Ballinrobe on Thursday morning.
Originally posted: 7.20am.
- with reporting from Órla Ryan