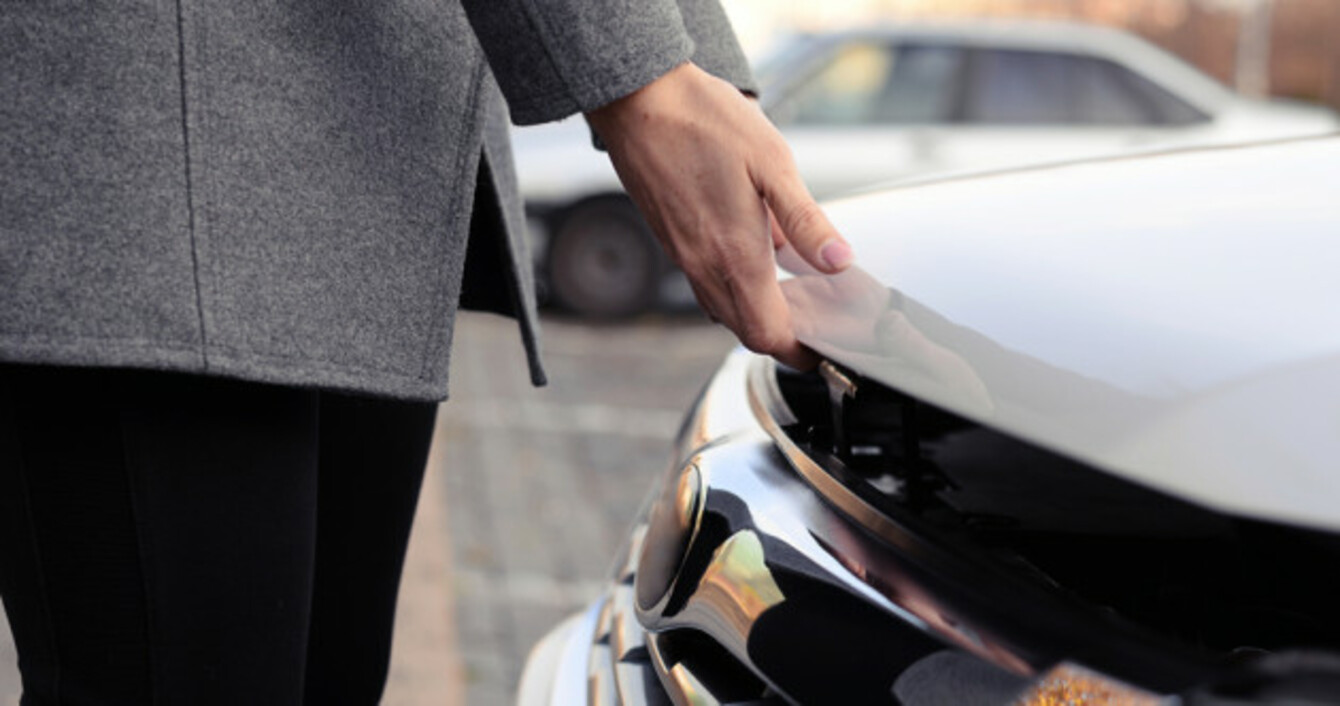 Image: Shutterstock/ArtFamily
Image: Shutterstock/ArtFamily
KEEPING YOUR MOTOR in good nick will mean a better driving experience for you and  a better resale price when the time comes to sell on.
There are many tune-ups that you can do to keep your car well maintained and there are some things that are better off left to a competent professional. The key thing is to just make sure that the essential tune-ups get done, and for most of the items below, do get them done at least annually.
If for whatever reason you can't get a full service, here are some of the essential tune-ups that you should endeavour to do at least once a year. (Needless to say, some of them should only be carried out by a trained mechanic.)
Get an oil change
Changing the oil is a critical part of maintaining the proper functioning of your car's engine. Dave Pimlott, Director of Customer Service at Ford Ireland, says:
Missing an oil change can cause sludge to build up in the engine. This sludge can lead to increased engine wear, reduced engine performance and consequently, reduced fuel economy. In extreme cases, sludge build up can negatively impact on your car's emissions which could lead to a car failing the NCT.  In addition to causing increased emissions and reduced fuel economy, sludge can cause long-term damage to an engine that could be very costly to put right.
Flush your brake fluid
Brake fluid plays a crucial role in the car's braking system. It acts as a lubricant and helps prevent corrosion. The boiling point of the car's braking fluid is important in order for the car to brake efficiently.
However if the fluid reaches temperatures above boiling point it can add vapour and moisture, making the fluid less efficient, which can negatively affect the braking system causing brake failure.
Flushing the brake fluid system once a year is a good idea rather than just topping it up. Whilst doing this, check the rest of the brake system too and the brake pads to make sure they are in perfect working order.
Change the air filter
Combustion engines need air to operate – without air the fuels can't burn and provide the burst of energy needed to power the engine. The air needed must be clean in order to stop dirt getting into the engine, which can cause poor performance and shorten the life of the car.
Clogged up air filters won't efficiently clean the air, therefore, they need to be changed regularly – ideally annually.
Other checks depending on your car
Of course, there are many other tune-ups that you should carry out each year, including changes to the
Fuel filter (where applicable)
Pollen filter (where applicable)
Spark plugs (where applicable)
Anti-freeze
Steering fluid
Noel Maher, Managing Director of ATECEA, offers this advice:
Looking after the engine and replacing timing belt kit and water pumps when they're due is vital to maintaining the vehicle remains in good working condition. Getting a diagnostic check and a battery health check are also a good idea to ensure the vehicle isn't showing any underlying faults and won't let you down during the winter.
Noel also advises customers to keep all receipts for work completed on the car and maintain a good service history for the vehicle. "This is very important when you need to return the vehicle under PCP or trading the vehicle in for a new one."
Should you just get a full service?
First off, as a rule of thumb, it is recommended that you service your car once a year or every 20,000km – roughly about 12,500 miles in old money. But you can check the individual guidelines for your make and model.
Car components including belts, brakes, filters, fluids, pads and plugs need to be changed at specific intervals. Checking these regularly will prolong the life of the car and its parts.
One piece of advice from Martin Dunne, Technical Manager for Gowan Distributors Limited, is to get the car serviced before the winter months set in and to check the spare wheel to make sure it is in good working order. Nails go into the tyre easier when it rains due to the lubrication from the rain so it is best to check the spare tyre before the wet winter months arrive.
However, with modern cars, there is a move away from time-based tune-ups and there is more focus on what is called condition based servicing. BMW is just one manufacturer to use condition based servicing, which involves computer systems actively monitoring various service components for wear and tear. CBS sensors monitor the condition of parts such as spark plugs, filters, and brake pads as well as all operating fluids.
Components needing attention will depend on driving style and vehicle use. For example, a high-mileage motorway driver may have to service some components sooner than a low-mileage urban driver and vice-versa.
According to Paul Maher, Aftersales Strategy Development Manager for BMW Ireland, the benefit of condition-based servicing is that your car only receives attention when it needs it, saving you time and money.
Whether or not you tune up your car yourself or get a professional to do it, or if you tune-up every year or use a condition based service schedule, getting these things done will keep things running smoothly and save you time, money and hassle in the long run.
Want to make sure you don't miss out on anything going on in the world of motors? Like us on Facebook and follow us on Twitter for the latest updates.