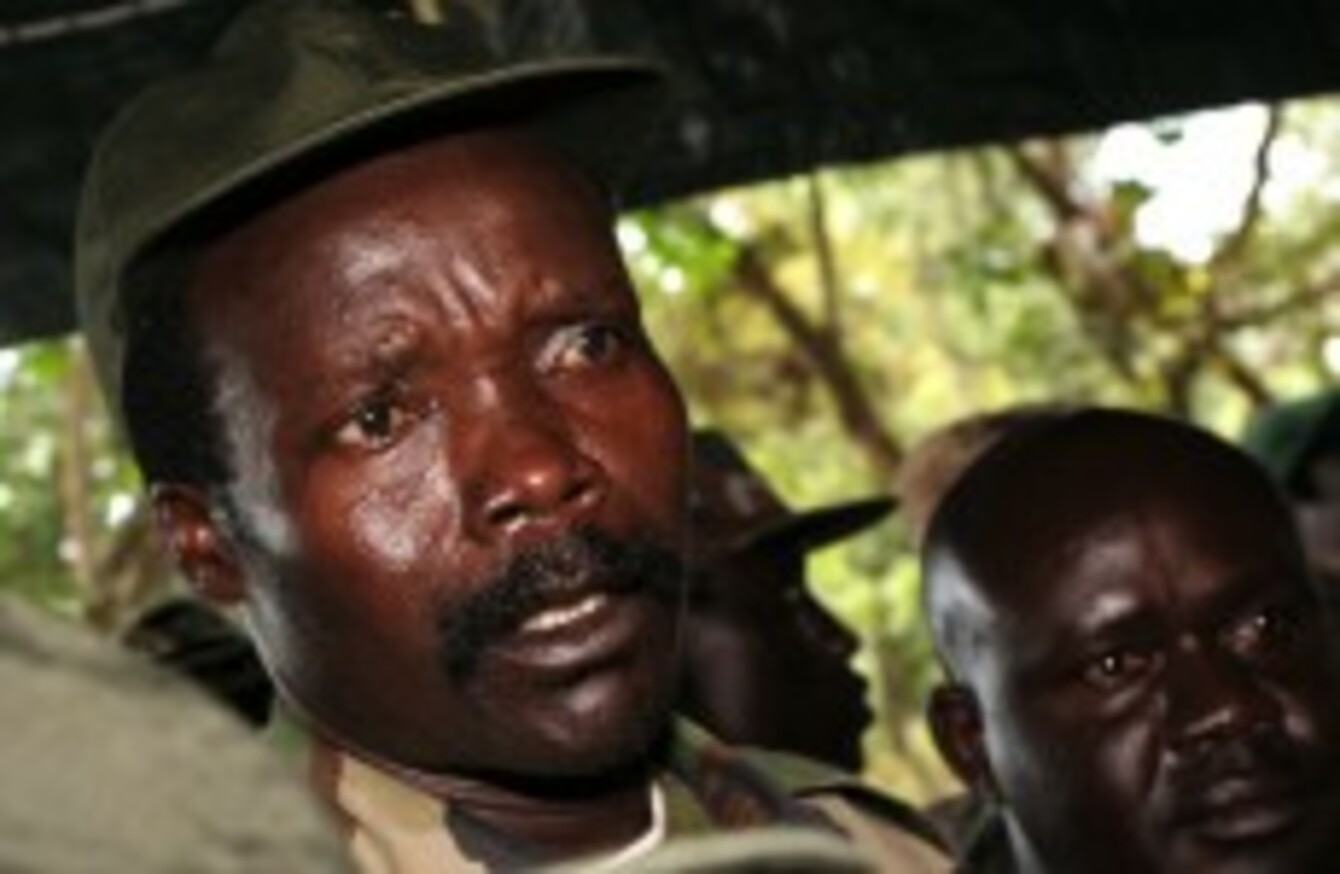 Image: Stuart Price/AP
Image: Stuart Price/AP
THE EUROPEAN UNION'S foreign affairs chief has declared the Union's support for international efforts to catch Ugandan child army warlord Joseph Kony and to disband his army.
Catherine Ashton said the EU was providing financial assistance to the African Union's Special Envoy for issues relating to the Lord's Resistance Army, Kony's militant group which is accused of forcing children to join in its campaigns.
It is also to fund a joint operations centre being run by the governments of Uganda, the Democratic Republic of Congo, the Central African Republic and South Sudan, areas which the LRA is thought to be in operation.
"The EU condemns in the strongest possible terms the atrocities committed by the Lord's Resistance Army, and calls for the arrest of Joseph Kony and other LRA leaders indicted by the International Criminal Court," Ashton said.
"The EU commits itself to remain engaged until this scourge has finally been removed."
Though he was one of the world's most wanted men, Kony was little known outside of Africa until a film produced by Invisible Children last month briefly became the most viral video in internet history.
Tánaiste Eamon Gilmore has previously asserted Ireland's support for the International Criminal Court as it sought to bring Kony to justice.