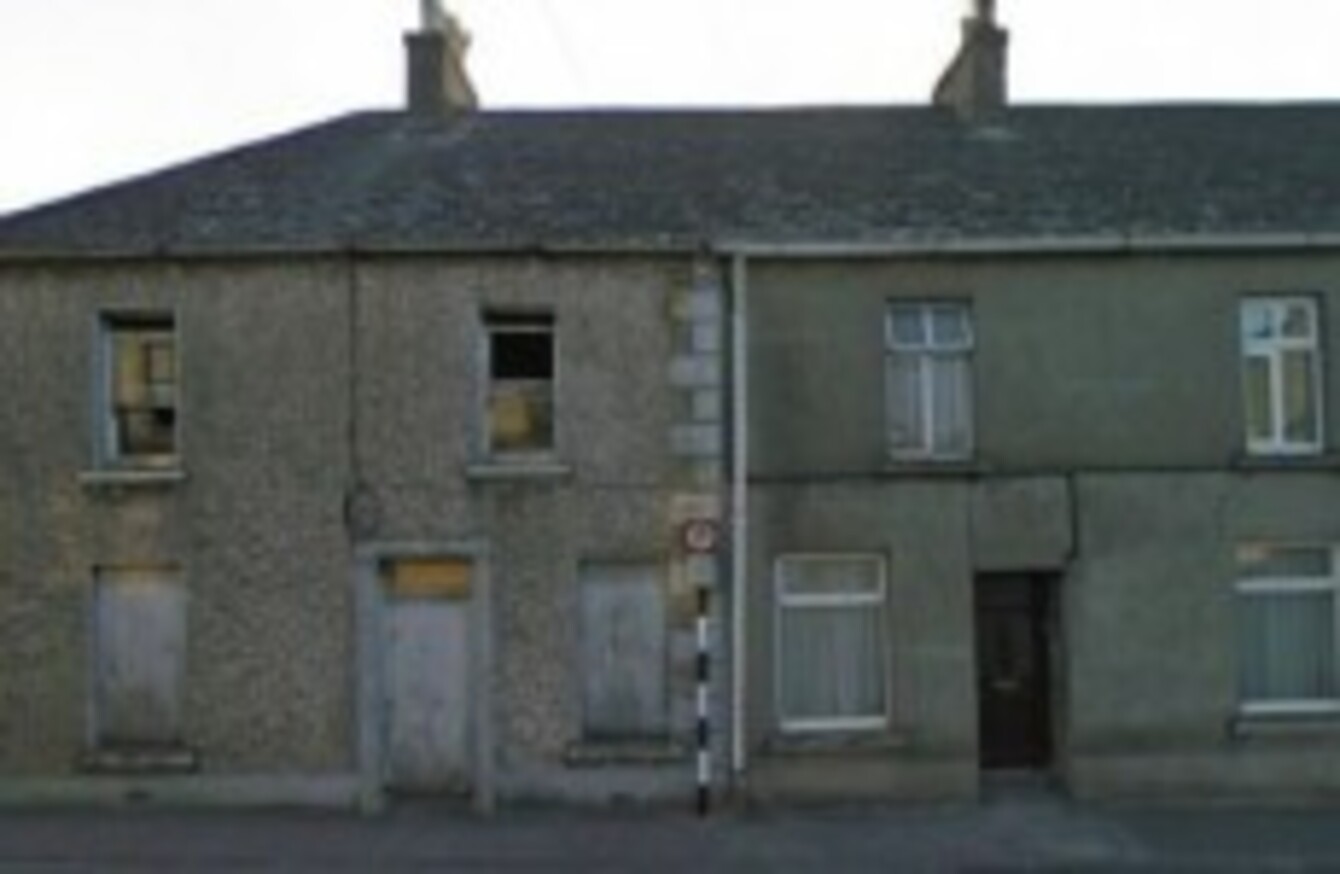 Houses on Vicar Street in Kilkenny
Image: Google Maps
Houses on Vicar Street in Kilkenny
Image: Google Maps
THE EUROPEAN COMMISSION has confirmed to the Independent MEP Nessa Childers that they are assessing the Irish authorities' response to a formal complaint about the demolition of 'heritage houses' in Kilkenny.
A new road in Kilkenny City due to be built requires the demolition of the houses, but the EU Commission is investigating if it is in breach of an EU directive.
The EU directorate General for the Environment made a commitment earlier this month that it would investigate plans by Kilkenny County Council to demolish houses in the city's Vicar Street.
The Irish authorities have now responded to the EU Direcotrate, for which they will decide to proceed further.
Demolition
The complaint stated that the proposed demolition of 20-22 Vicar Street,  to make way for a proposed Central Access Scheme, could be in breach of the EU Directive on Environmental Impact Assessments.
In an email to the MEP, a senior official in Brussels responsible for enforcement of environment law, Mr Paul Speight, said: "The Irish authorities replied to us on 25 October. We will now be assessing that reply and will inform you and the other complainants of our conclusions."
Medieval remains
A local group has said that medieval remains – a gable wall and a shouldered chimney – at one of the 19th century houses should be protected by the council. However the former owner of the house told TheJournal.ie that the delay in the demolition of the house was "wasting taxpayers money".
Childers welcomed the EU Commission's response during a visit to Kilkenny city yesterday, when she visited the site of the proposed Central Access Road Scheme, together with Councillor Malcolm Noonan and Ms  Shirley O'Brien – who complained to the EU on behalf of local citizens – as well as a representative of An Taisce.
Taken seriously
Ms Childers said she was "delighted that the EU Commission is taking the complaint seriously. She said:
Kilkenny County Council and the Minister for the Environment, Phil Hogan, need to wake up and realise that this complaint is not going to be shrugged off.

The houses in Vicar Street are an important part of Kilkenny's built heritage and Kilkenny County Council must comply fully with domestic and European law in relation to them.
Earlier this week, Kilkenny County Council's archaeologists say that a site on Vicar Street contains no traces of a medieval minister's house, but An Taisce disagreed, stating that there were a whole host reasons why the Central Access Scheme should not proceed.