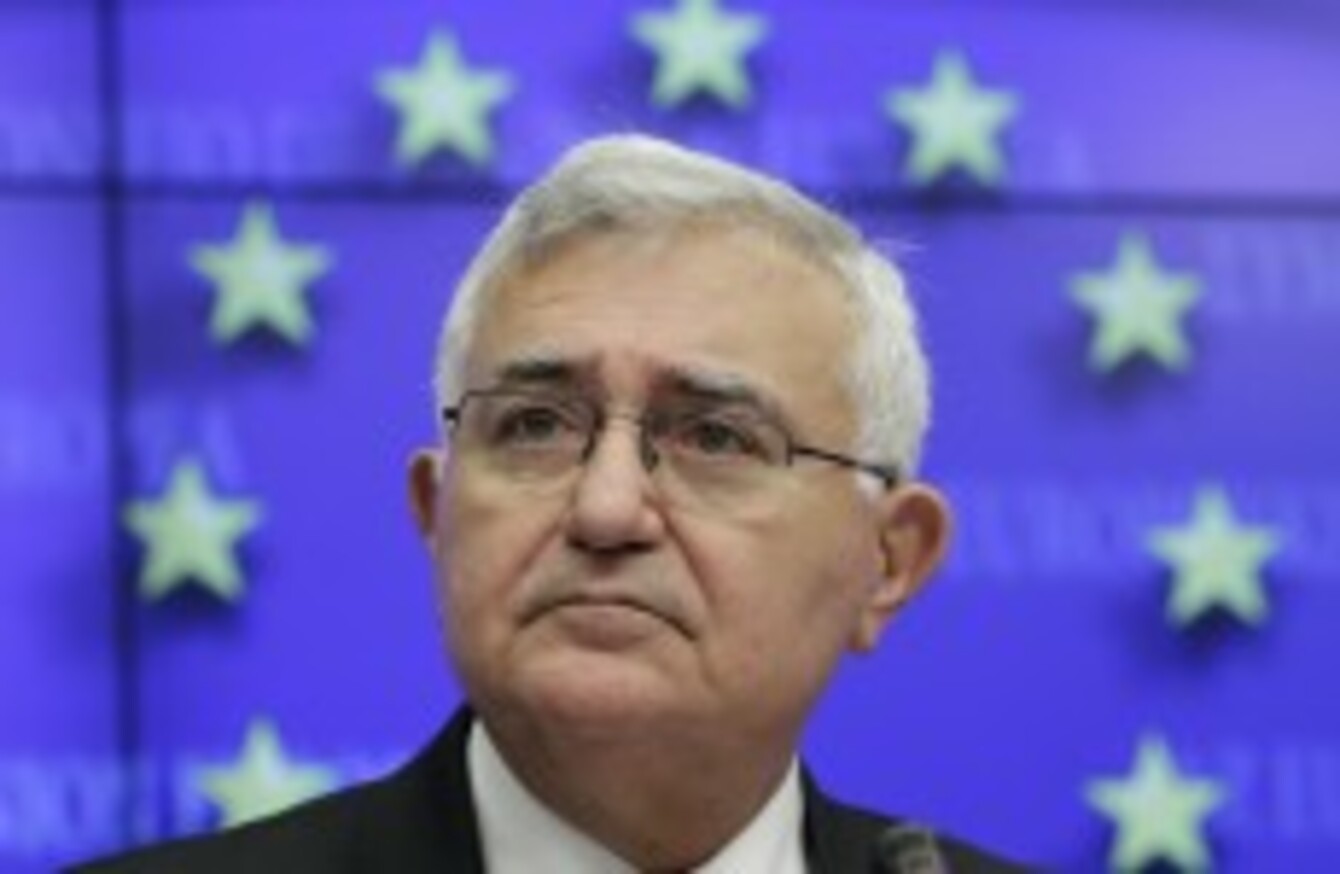 Image: Yves Logghe/AP
Image: Yves Logghe/AP
THE EUROPEAN UNION'S commissioner for Health and Consumer Policy has resigned after the EU's fraud investigator issued a report which alleged he was open to lobbying and possible bribery in the formulation of new tobacco laws.
John Dalli, a former minister in his native Malta, has quit after the EU's anti-fraud investigator OLAF published a report on allegations that a Maltese entrepreneur was trying to gain financial advantages from a tobacco manufacturer in exchange for influencing Dalli over potential laws on tobacco control.
OLAF's report concluded that the Maltese entrepreneur had approached the tobacco company, Swedish Match, offering to using his contacts with Dalli and looking to "gain financial advantages in exchange for influence over a possible future legislative proposal on snus", a type of snuff.
The report said no transaction between the company and the entrepreneur had been completed, and that it "did not find any conclusive evidence of the direct participation of Mr Dalli" in the arrangement.
Crucially, however, the report "did consider that he was aware of these events", a statement from the European Commission said.
"After the President [Jose Manuel Barroso] informed Mr Dalli about the report received from OLAF, Mr Dalli decided to resign in order to be able to defend his reputation and that of the Commission," the statement added.
The Commission said Dalli had "categorically" rejected the findings.
Slovakian commissioner Maros Sefcovic, who is responsible for relations between the various European institutions, will take over Dalli's duties until Malta nominates a new commissioner.