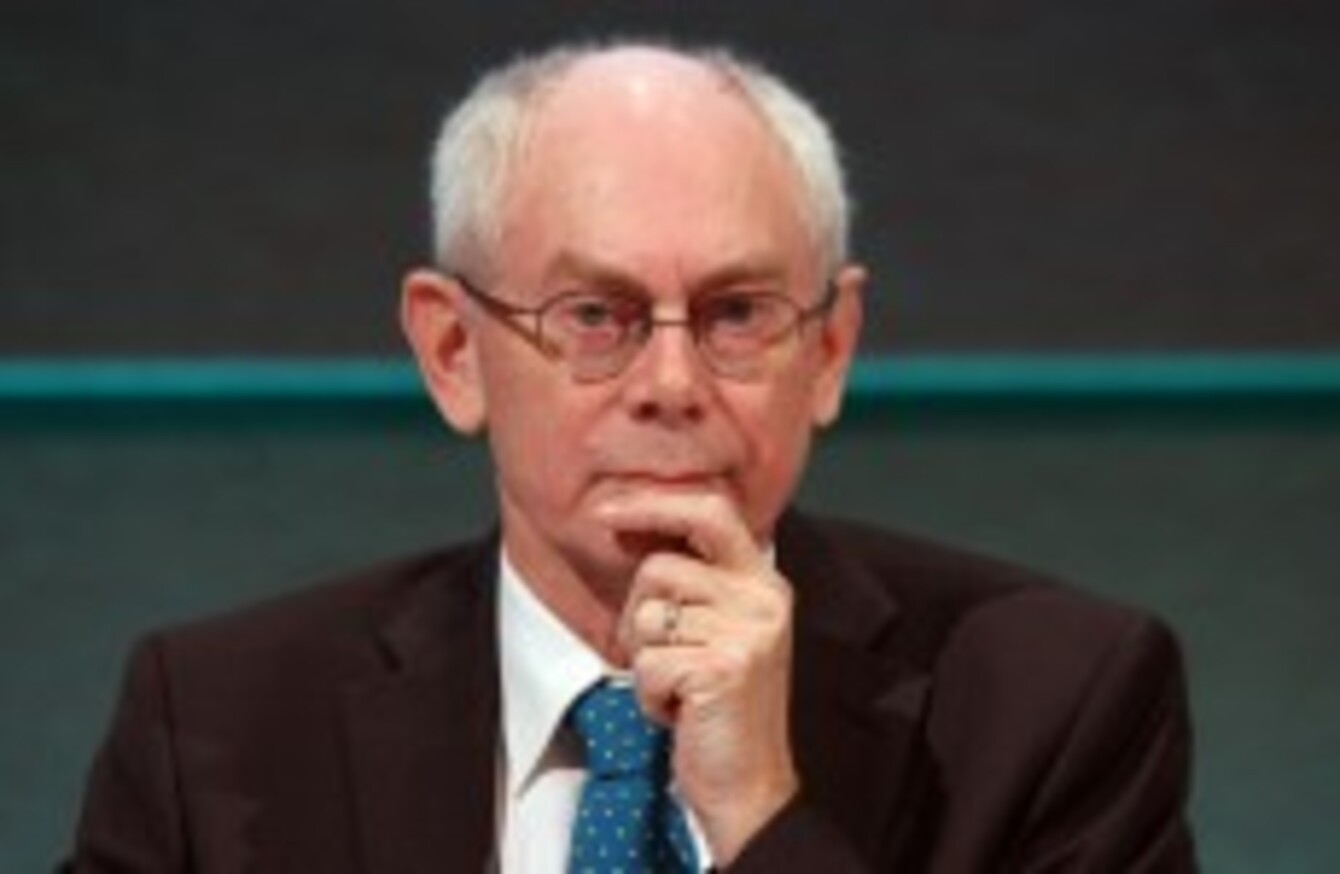 Herman van Rompuy: Thinking it over.
Image: Niall Carson/PA Wire
Herman van Rompuy: Thinking it over.
Image: Niall Carson/PA Wire
EUROPEAN COUNCIL president Herman Van Rompuy is canvassing member states to decide whether to call a summit next month on the bloc's 2014-20 budget, after EU leaders dismally failed to reach a deal in November, EU sources said today.
EU leaders are due to meet on February 7 and 8 for a regular summit, and the sources said Van Rompuy wanted to see whether nations could tackle the risky subject with a good chance of success.
"The decision to devote the summit to [the budget] has not been taken yet because Van Rompuy wants to be certain he can get an agreement," said one EU source who asked not to be named.
"He should be in a position to announce his decision on Thursday," the source added.
Van Rompuy is due to meet hardline Finland Premier Jyrki Kaitainen on Wednesday to discuss the budget, Finland's EU office said.
Finland is among a group of countries led by British prime minister David Cameron who insist the EU cannot expect a 5.0 per cent increase in spending when they are dealing with austerity and economic malaise.
Cameron has instead led calls for sharp cuts, said to be of up to €200 billion, from the seven-year budget which is likely to allocate spending of over €1 trillion.
Van Rompuy said earlier this month that he was working hard on an accord and was optimistic a deal could be worked out in February, or failing that, in the next few months.
A special budget summit in November collapsed in acrimony as member states dashed Van Rompuy's hopes of a compromise.
The fate of the seven-year budget – officially known as the 'Multi-annual Financial Framework' – is important to Ireland's presidency of the Council of the EU, given that the president country is expected to undertake the more detailed negotiations on the budgets for each individual EU body.
If a deal on the overall budget is concluded in early February, Ireland will have more time to begin work on negotiating with the Union's various agencies and institutions to finalise their financial allocations for the rest of the decade.