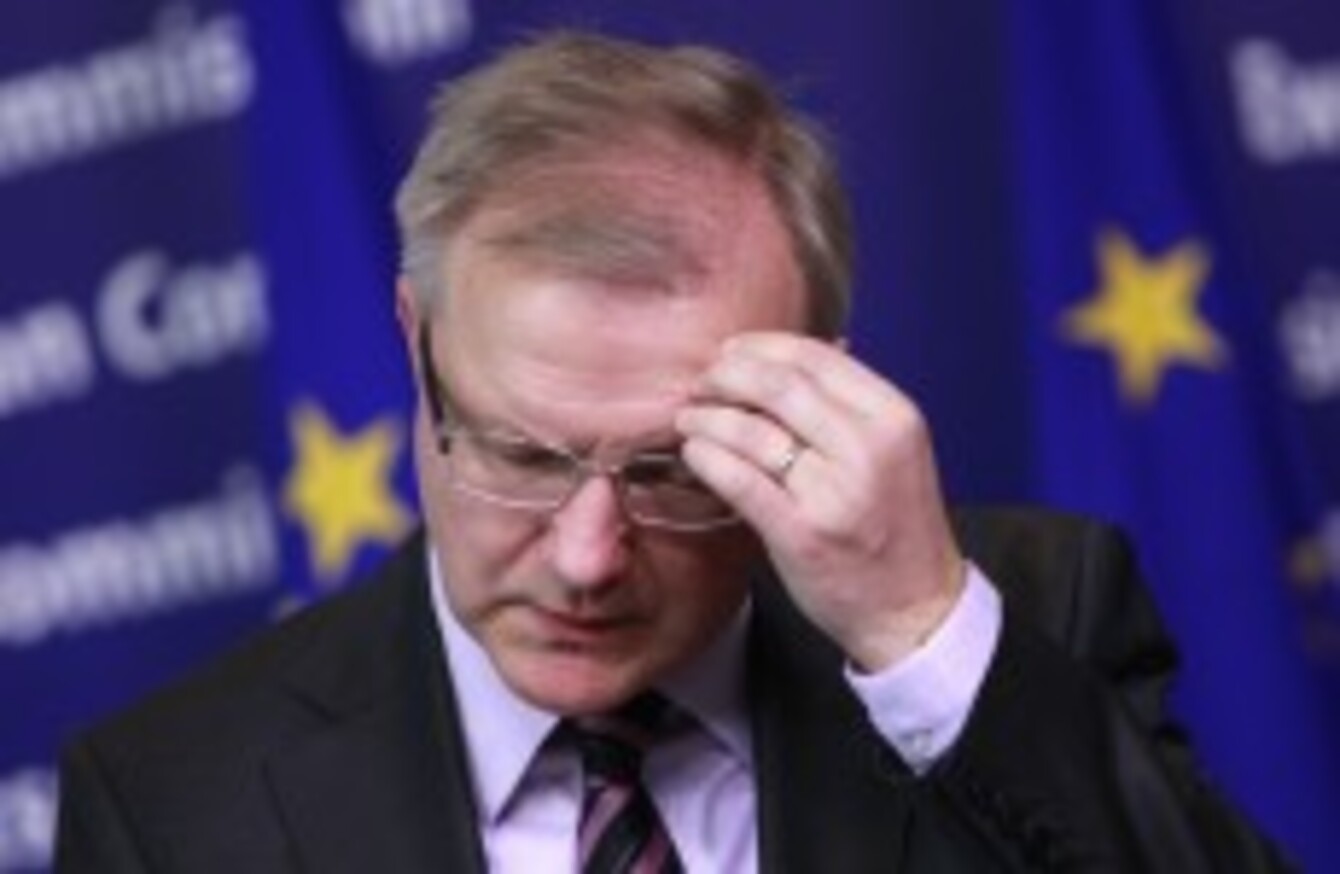 Image: Virginia Mayo/AP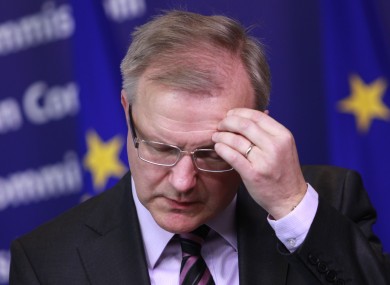 Image: Virginia Mayo/AP
A EUROPEAN COMMISSION spokesman has said Brussels understands Ireland's delay in recapitalising its banks is merely "temporary" – and said it should be completed "as soon as possible".
Bloomberg quotes Amadeu Altafaj, a spokesman for Europe's economic commissioner Olli Rehn, as telling reporters that the proposed delay in the €7bn capital injection was only to be "temporary".
Brian Lenihan announced the delay earlier this week, saying Ireland's political circumstances – with the election being held two weeks from today – meant it was inappropriate for the injection to go ahead.
The recapitalisation forms part of the agreement between Ireland and the Commission, as well as the European Central Bank and IMF, for the €67.5bn bailout package – under which Ireland agreed to increase the capital rate of its banks from 8 per cent of their assets to 12 per cent.
Though Lenihan said he enjoyed the full support  of all international parties, he later offered that there was merely an "understanding with the parties".
"We understand… the Irish authorities will proceeds as soon as possible with this recapitalisation," Altafaj said, "in order to bridge this capital ratio of 12 per cent as agreed under the programme."
Fine Gael's finance spokesman Michael Noonan has insisted that Lenihan had "backtracked" on his claim that the delay was supported by the IMF and Europe, and repeated his question of whether he was now taking his instructions from Micheál Martin or Brian Cowen.
A Department of Finances spokeswoman told TheJournal.ie this afternoon that Lenihan had already "set out his stance" and referred to the Department's press release from Wednesday, when it stated that the EC, IMF and ECB were "informed" of the decision.