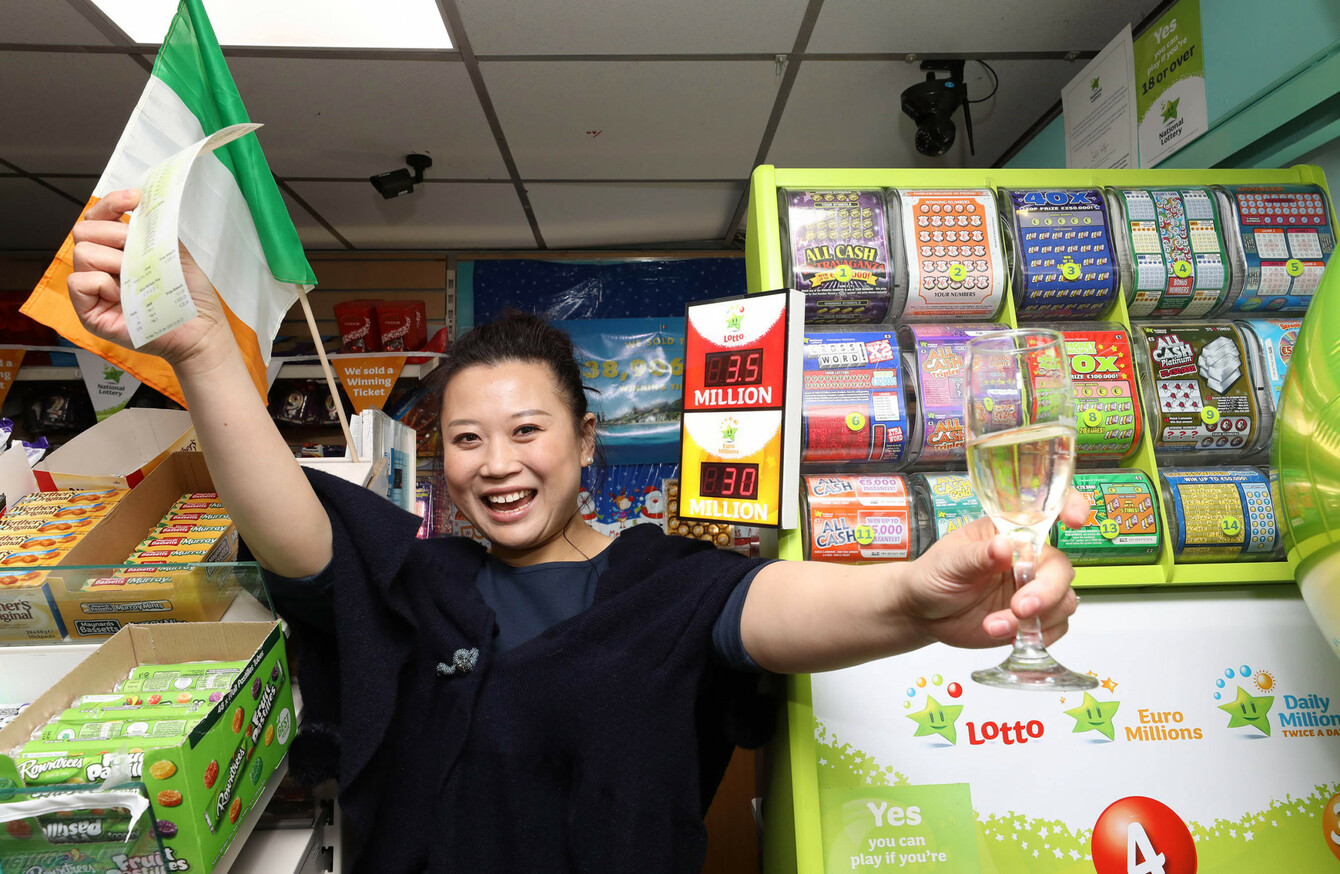 Amy Cong, the owner of The Village Shop in Malahide
Image: Mac Innes Photography
Amy Cong, the owner of The Village Shop in Malahide
Image: Mac Innes Photography
A SMALL FAMILY syndicate from Co Dublin collected its €38.9 million EuroMillions jackpot cheque at National Lottery headquarters today.
The winning ticket was sold in The Village Shop in Malahide Shopping Centre on 29 December.
A spokesperson for the family said: "This is life-changing. It is amazing to think that we and our family members are now secure for the rest of our lives. But we won't go crazy, we have no plans to move to the moon."
The spokesperson for the syndicate – which wants to remain anonymous – said there were "lots of emotions" when they found out they had won the jackpot.
We kept looking at each other laughing and crying. You always hope that someday you would win a jackpot, but never really believe it will happen. For us, our dreams have come true.
"We will take our time before we make any big changes. We would like to start our own business and maybe look at buying a new house later this year.
"We will take a sun holiday in May or June, possibly the Bahamas or the Maldives. What is great is that we can look after family and help make their lives easier also. That will give us great pleasure," the spokesperson added.
The Village Shop will receive a €25,000 bonus for selling the winning ticket.