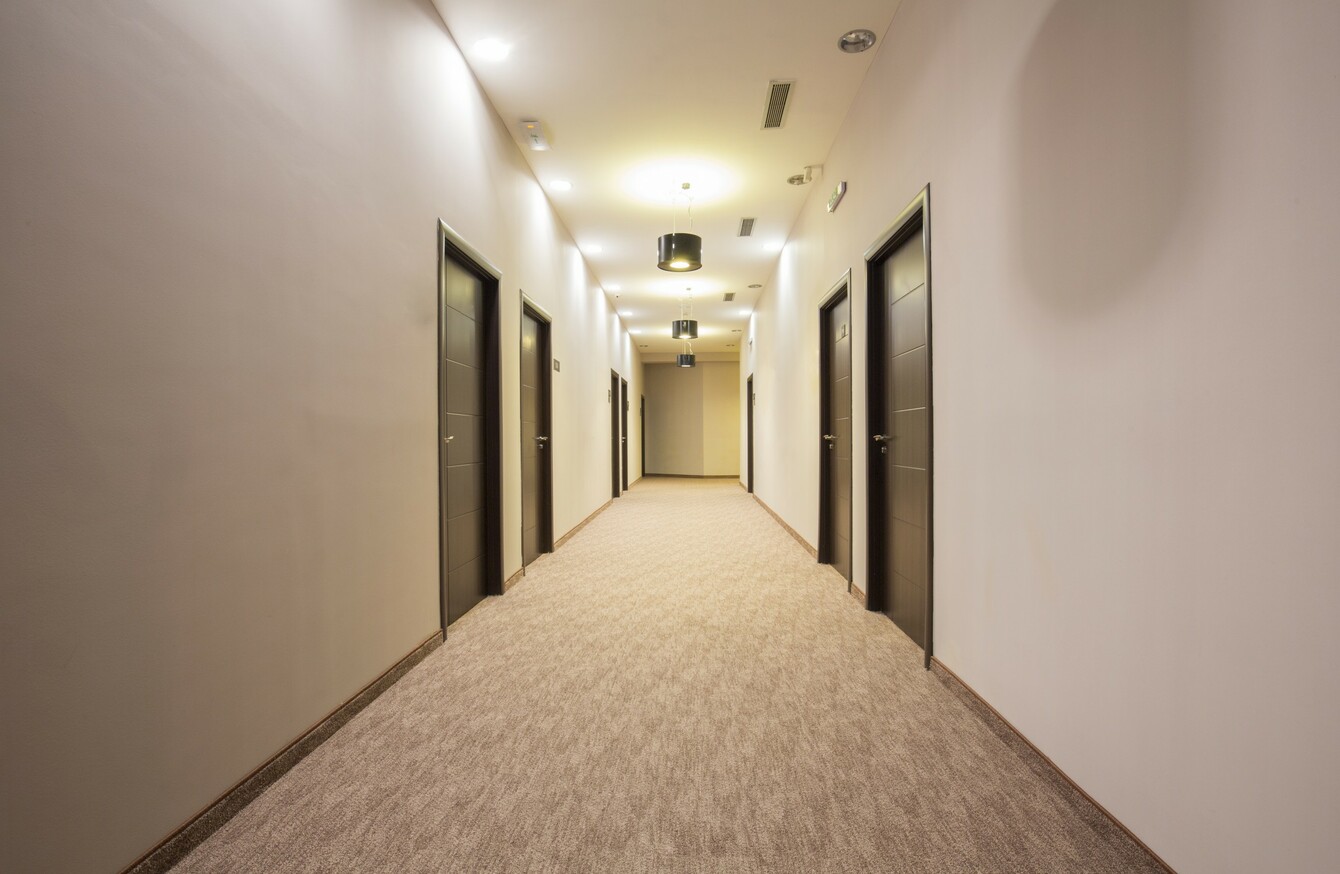 Image: Shutterstock/Edvard Nalbantjan
Image: Shutterstock/Edvard Nalbantjan
Updated Apr 16th 2021, 5:00 PM
THE EUROPEAN COMMISSION has asked Ireland to explain its reasons for including countries on the list of states from which incoming passengers must complete two weeks of mandatory hotel quarantine when entering the State.
The Minister for Health, as well as other Government ministers, have staunchly defended the system as necessary to suppress variants that may be more immune to vaccines.
"What's fundamental is that we protect the people living in this country from Covid and from variants, and I make no apologies to the Commission… or to anybody else for that," Health Minister Stephen Donnelly said last night.
In a statement today, the Commission confirmed that it has written to the Government over its concerns about how the measure impacts EU law.
A video message from spokesperson Christian Wigand suggested that Ireland could protect its citizens from the impact of Covid-19 by using other measures.
"The Commission believes that the objective pursued by Ireland, which is the protection of public health during the pandemic, could be achieved by less restrictive measures," Wigand said.
"In line with the Council's recommendation… clear and operational exemptions for essential travel should be ensured.
"We invite the Irish authorities to align more closely their measures taken with the provisions of the Council recommendation that member states have agreed upon together in October and updated earlier this year."
He added that the Government has ten days to reply to the Commission.
The Expert Advisory Group on Travel (EAGT) meets every two weeks to recommend amendments to the list of countries where from mandatory hotel quarantine is deemed necessary. They take into account:
Countries with outbreak involving known variants of concern
Countries with a very high 14-day incidence (above 500 cases per 100,000 people)
Countries with a high 14-day incidence (greater than 2.5 times Ireland's 14-day incidence but less than 500 cases per 100,000 people).
These recommendations are then made to the Chief Medical Officer, who then advises the Minister for Health.
It has been raised previously that there appears to be no official function from which to appeal for an exemption from mandatory hotel quarantine, particularly on personal health grounds.
Health's statement this evening on MHQ
Today marks three weeks since mandatory hotel quarantine was introduced. In that time, 377 people have completed their stay, while 532 people are still in the hotel facility.
Overall, there have been 907 bookings into the hotel quarantine system; with 87 in March, 720 in April, 94 in May, and 6 for June.
As of yesterday, 18 occupants have tested positive for Covid-19, of which four are probable variants of concern – the reason the Government has repeatedly cited for introducing the system.
Amid criticisms that hotel capacity can be ramped up easily due to the number of hotels in Dublin city, Donnelly stressed that the system is not "simply about hotel rooms".
"…It is a complex and collaborative system, requiring support across Government from a range of key State stakeholders, such as the Defence Forces (performing the important State Liaison Officer role), the Department of Justice (providing the essential independent appeals function, as well as immigration officials to process passengers at the ports of entry as per agreed protocols, alongside Revenue customs officials, and An Garda Síochána to respond to any incidents), the Department of Foreign Affairs, the Department of Transport, the Department of Defence, the Department of the Taoiseach, the HSE, and all those who work in our ports and airports around Ireland."
 You can book a mandatory hotel quarantine place here.
#Open journalism No news is bad news Support The Journal

Your contributions will help us continue to deliver the stories that are important to you

Support us now
Minister McEntee: 'Legally sound'
Earlier today, Minister for Justice Helen McEntee defended the hotel quarantine system as legally sound.
In an interview with RTÉ's News at One programme this afternoon, the minister said that countries were not just added to the list randomly but were assessed in terms of risk.
"The reason why we've introduced mandatory hotel quarantine is to protect public health, it's to prevent a large number of incoming Covid cases, and it's also to stop new variants from coming into this country and potentially undoing so much of the work that has been done," she said.
"We did and we do realise the seriousness of what we're doing – we're legally asking people to stay in hotels for up to two weeks if they come into this country – but we are confident in the legal advice that we've received that it is proportionate and reasonable."
McEntee also said that certain countries had increased circulation of variants of concern that had not yet reached Ireland in significant case numbers.
She added that the Government would engage with both member states and the Commission over the issue of hotel quarantine.
With reporting from Gráinne Ní Aodha.