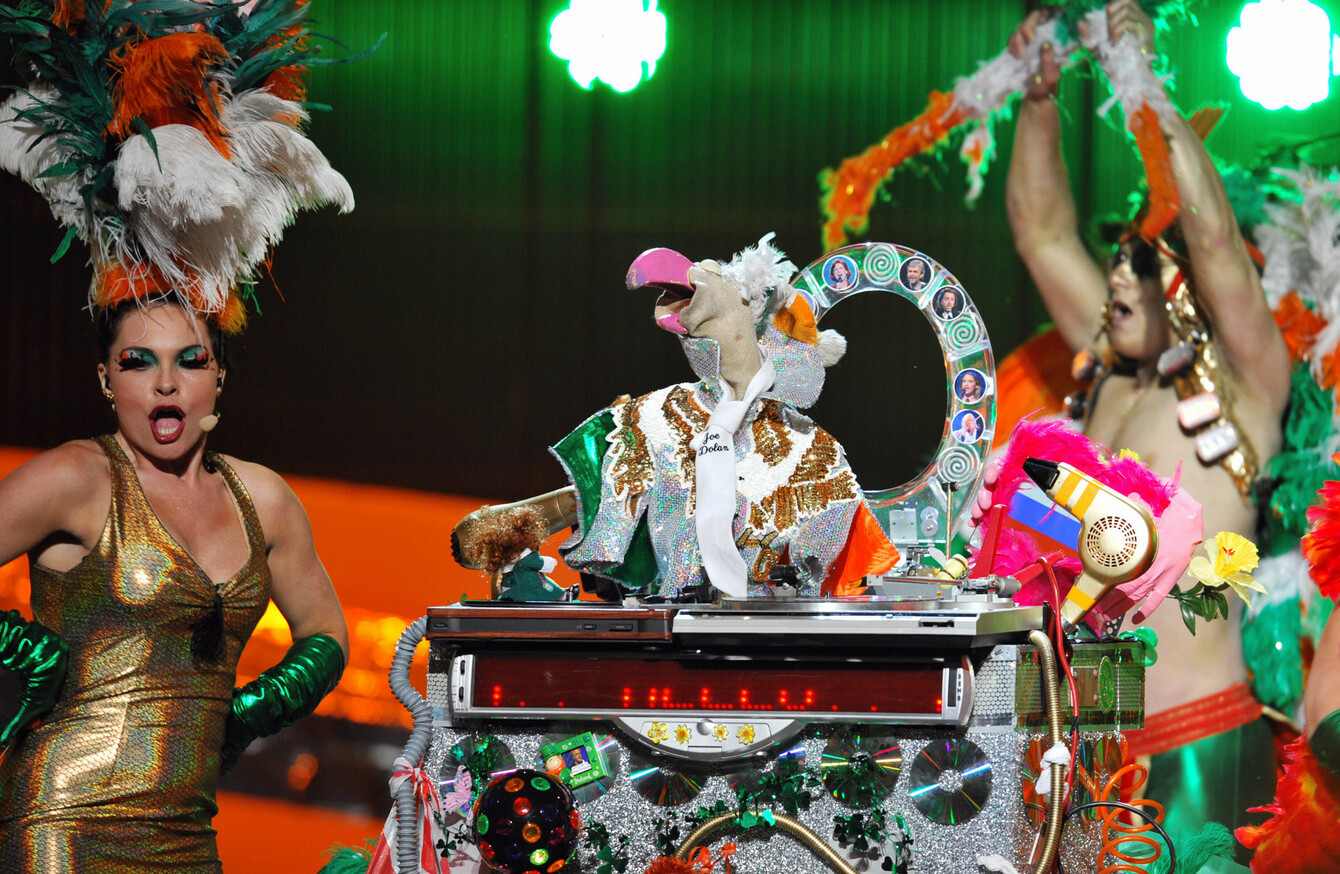 Image: AFP/Getty Images
Image: AFP/Getty Images
THE VOTING PROCESS for the Eurovision has always been a topic of contention, with blocs of countries appearing to vote for each other for reasons other than the quality of the music or performance.
Eurovision expert and lecturer in geography, Dr Adrian Kavanagh, believes we can learn a lot about the changing relationships between European nations just by looking at the way they have voted in the last few decades.
"We see that voting patterns for the Eurovision Song Contest were relatively consistent from 1998 onwards, when televoting was brought in and a number of Eastern European countries were taking part," he said.
Successful, or at least relatively successful countries in Eurovision have generally benefitted from the following; having supportive friends and neighbours – most notably in the case of the Former Yugoslav and ex-Soviet states – or by having a strong diaspora across Europe, such as Turkey, Armenia and Romania.
"In fact, we can clearly see countries that lack these two things, such as Switzerland and Slovenia, consistently struggling to score high points in the competition."
Claiming their place
Kavanagh will later today give a presentation on the topic at Maynooth University. According to his research, voting patterns in the song contest reflect three main factors, including changes in musical trends and taste, changes to the countries eligible to take part in the contest, and changes to the voting system.
He said Eurovision offers participating nations the chance to represent themselves on a global stage, change the image others may have of them, and cement relationships with their neighbours.
"Eurovision allows countries to claim their place on the European stage. For example, when Estonia won the contest in 2001 and hosted it in 2002, this gave the former Soviet state a platform to show it was a normal, independent country, as well as an integral part of Europe."
He pointed out that even inclusion in the Eurovision is not without controversy, with questions being raised about Israel's participation and more recently Australia's.
In his presentation today, he will tease out whether Eurovision voting can really be called political or not.
While televote patterns have often been said to be political, Kavanagh suggests that other factors tend to be more evident here, such as geographic proximity (friends and neighbours voting) and cultural closeness.
Cultural closeness, rather than geographic proximity, for instance, explains why Ireland tends to win more votes from the "Viking Bloc" and the Baltic States than it does from countries that are geographically closer, such as France.
Kavanagh will argue that the "real political" voting at Eurovision is often more associated with the votes case from the professional juries.
His lecture is part of a conference which kicks off at 11am this morning in Room 11, School of Education, Maynooth University.