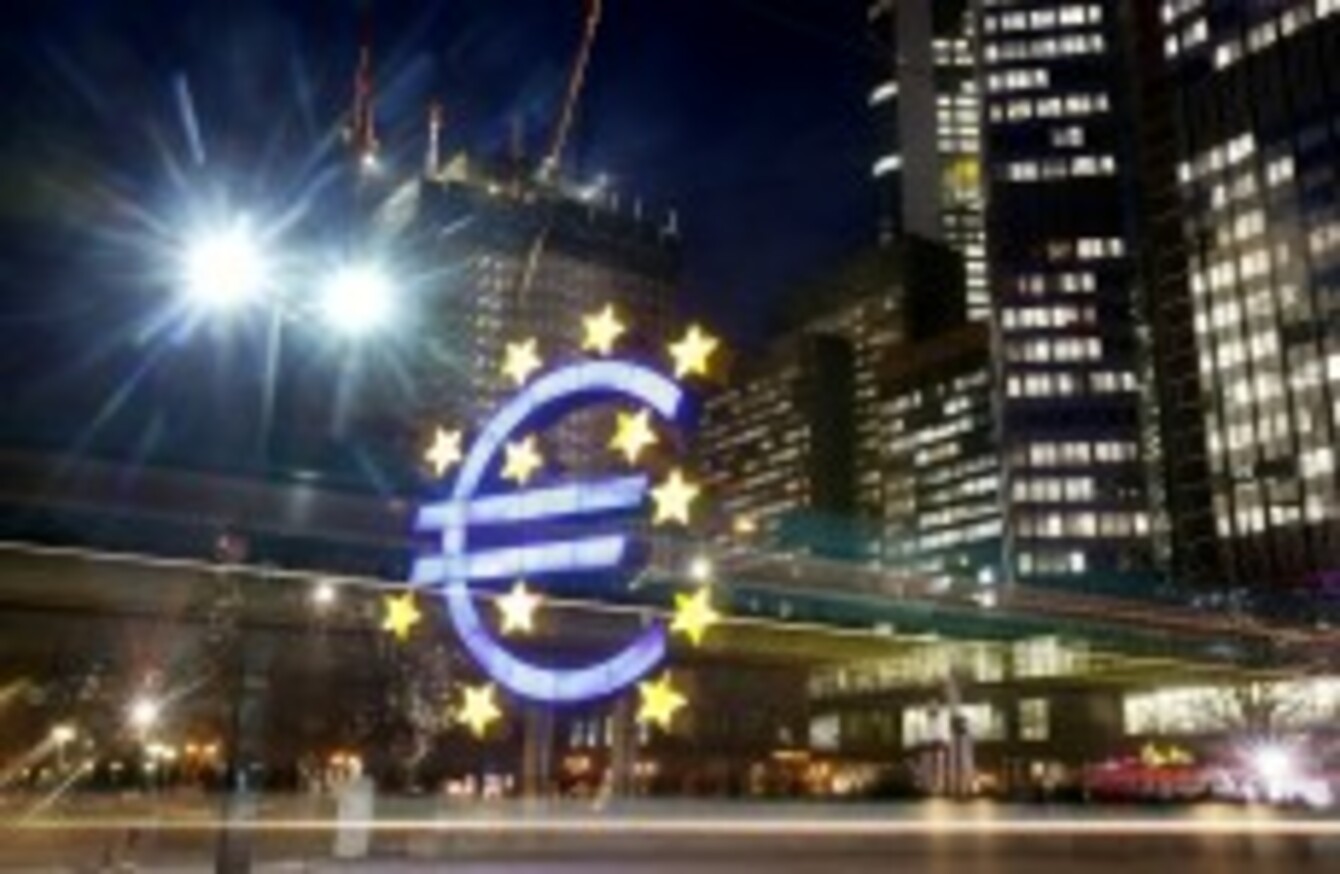 Image: Michael Probst/AP/Press Association Images
Image: Michael Probst/AP/Press Association Images
EUROZONE INFLATION HAS hit a three-year low raising expectations that the European Central Bank may cut its main interest rate when it meets later this week
Inflation dropped to 1.2 per cent in April, the lowest level since February 2010, and down from 1.7 per cent in March keeping it well below the ECB's target of near or below 2 per cent.
With the cost of living having steadily declined over the past year the fall in inflation and the rise in unemployment in the eurozone will put pressure on the ECB governing council to aid some mortgage holders and cut interest rates when it meets on Thursday.
A cut to the record low interest rate of 0.75 per cent is widely expected with many economists predicting that the rate will fall by 25 basis points, according to Reuters.