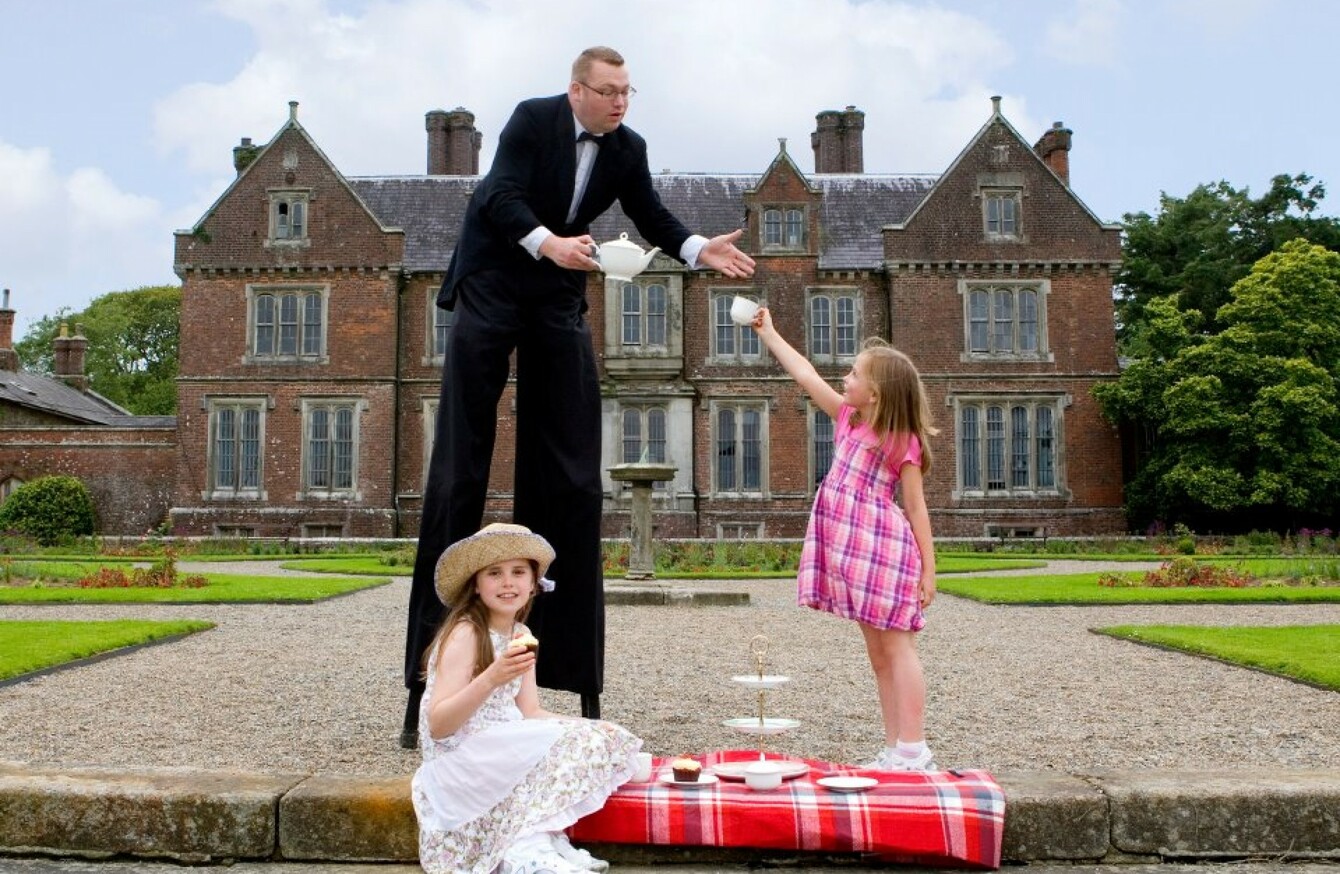 Wells House and Gardens, Co Wexford
Wells House and Gardens, Co Wexford
AS EVERYONE HEADS off to Marlay Park this weekend for Longitude, we've put together a list of other events around the country for those who didn't get a ticket in time, or who just weren't interested in going.
Don't fear, there's more than enough going on to keep you occupied this weekend.
Kildare  
It's off to the races this weekend with the Oaks Weekend at the Curragh. Saturday is ladies day, with the winner getting a week long trip to Las Vegas and a piece of jewellery from Boodles.
There will also be a champagne bar, restaurants, and hats on sale as well as the usual excitement of competitive horse racing.
Wexford
Wells House in Gorey is hosting a weekend of events. Saturday evening will see an open-air production of 'A Midsummer Night's Dream'.
On Sunday there will be the annual Victorian Garden Party with puppet shows, magicians, live music, BBQ and more. There will also be a farm for kids to check out and the chance to try your hand at archery. Tickets are €8 per car.
Cork
The Laya City Spectacular moves from Dublin to Cork this weekend as Titan the Robot makes an appearance at Fitzgerald Park. There will be performance artists, yoga for kids, live science shows and a Just Eat street for when you get hungry.
There's also an 'O'Eggs Fun on the Farm' section where kids can load up tractors, play with diggers and rule the roost.
Galway
The Galway International Arts Festival continues this weekend. Bell X1 will be playing on Saturday night, along with Mundy and the SoulJazz Orchestra.
There will be talks about Ireland's identity 2016, the lessons learned from the last election and how to live better.
There's also art made from trash, an acrobatic circus show and a new production of Waiting for Godot.
Donegal
The Earagail Arts Festival will be taking place until 24 of July. This weekend includes tours of the Kinnegar Brewery for €10, Ceol agus Tapas in Falcarragh, and the Letterkenny Busking Festival.
There's also the Seisiún Music Trail, where you are encouraged to bring your instrument and join in as they visit a number of venues.
Inisheer
Calling all Father Ted fans! The Craggy Island Festival is taking place this weekend. There'll be treasure hunts, a community sports day including a wheelchair race, stand-up comedy and a lovely girls competition.
Celebrities Fr Damo, Fr Stone and Eoin McLove will be performing at the festival.
Weekend passes are €100 and day passes are €70.