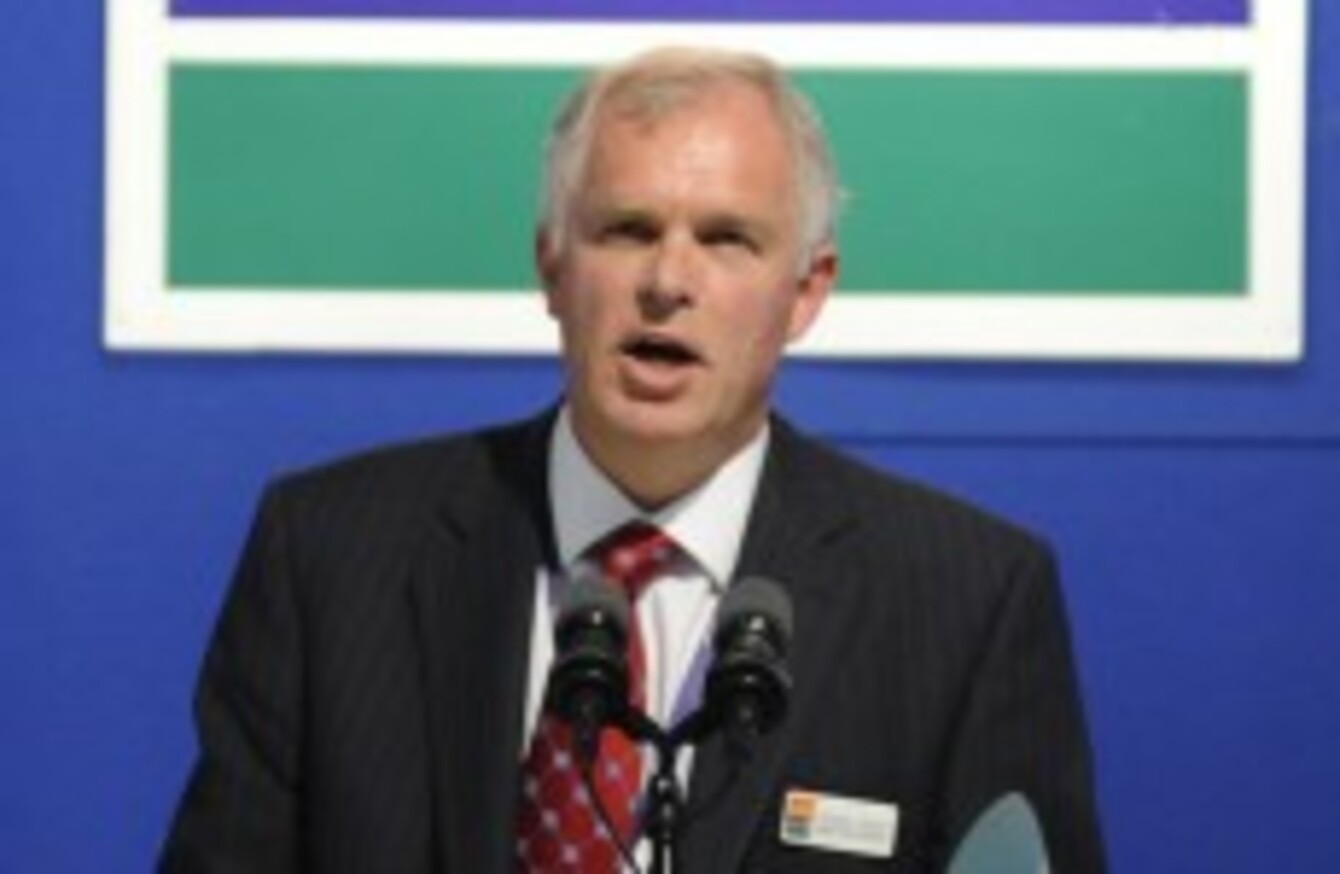 Ex-AIB boss Eugene Sheehy
Image: Sasko Lazarov/Photocall Ireland
Ex-AIB boss Eugene Sheehy
Image: Sasko Lazarov/Photocall Ireland
THE TAOISEACH HAS welcomed a decision by the former chief of bailed-out bank AIB to cut his pension by up to €75,000 annually.
Eugene Sheehy agreed to take a cut to his €300,000 pension following mounting public anger at the scale of payouts at the state-owned bank.
During Leaders' Questions this morning, Enda Kenny said he was "glad to note" the personal decision made by the banker.
In a statement released to The Irish Times, the ex-CEO said his annual payment will fall to €250,000 a year from the current rate, which is between €300,000 and €325,000. The state pension is less than €12,000 a year.
"I fully appreciate the ongoing difficulties facing the bank and the economy, and this is a personal decision on my part," said Sheehy, who left the bank in 2009 following its bailout. AIB is 99.8 per cent owned by the state after it received almost €21 billion in government funds. Last week, it revealed it had transferred €1.1 billion of loans to its pension fund.
The decision by the bank's former chief follows pressure from Enda Kenny, who said that the institution's former managers had a "moral responsibility" to reduce their retirement entitlements.
AIB wrote to former directors and executives this week asking them to hand over part of their pensions. The Taoiseach told the Dáil those requests were made based on the former responsibilities of the management, and not the rate of pay.
Responding to a question by Deputy Mary-Lou McDonald, he explained that pensions received by bankers could not be changed by Government because they are considered a property right under constitutional law and are contractually arranged.
He told McDonald that her pension – whenever she decided to leave the House – is also considered a property right that cannot be reduced as it is contractually arranged. The Taoiseach also took a swipe at the Sinn Féin party leader, telling McDonald that she is a member of a party whose leader drew a salary from a parliament he would not recognise, referring to Gerry Adam's time as an absent MP.
Kenny added that the matter of the taxation of pensions will be dealt with by the Finance Minister as he prepares for Budget 2013.
-Additional reporting by Sinéad O'Carroll