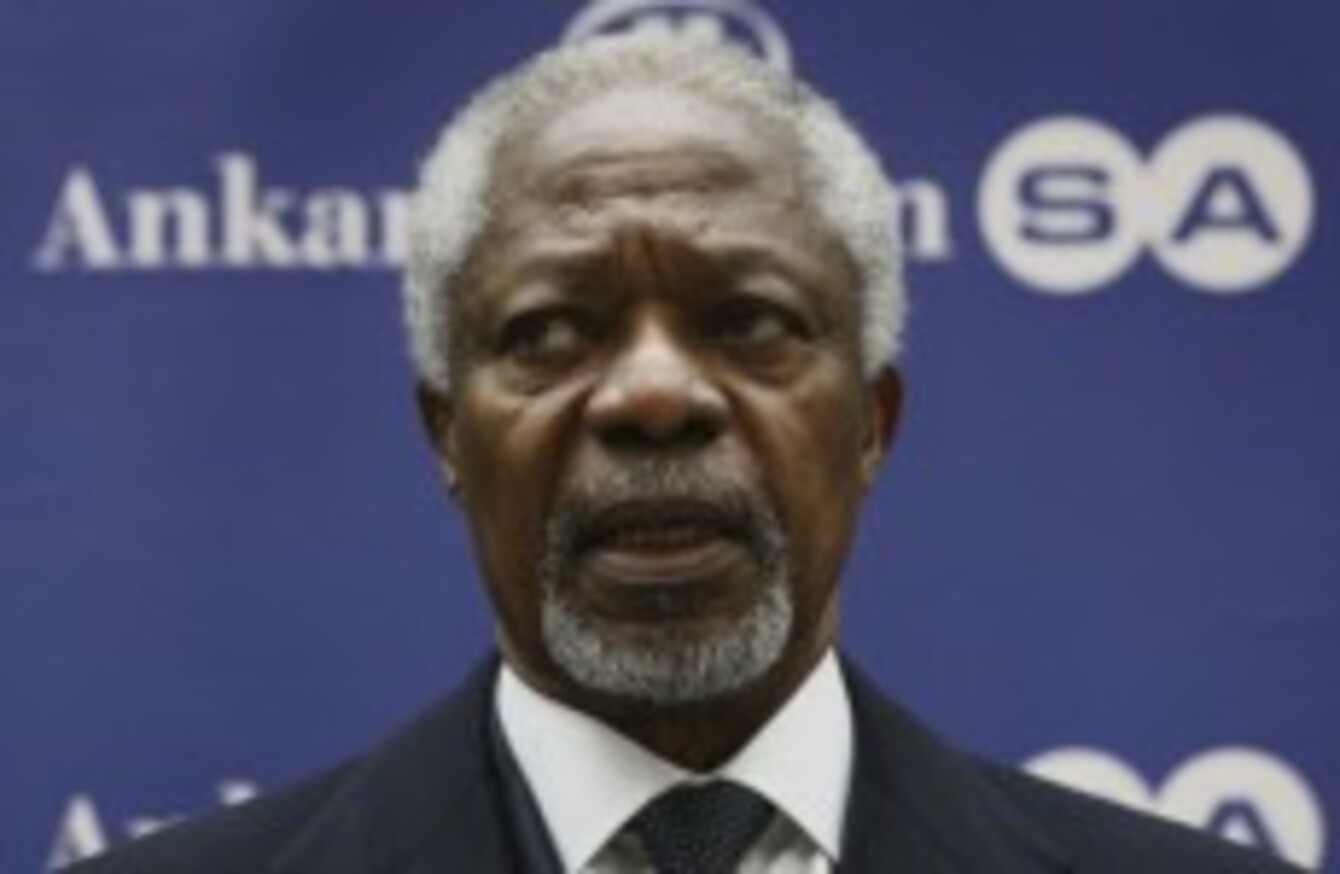 Kofi Annan.
Image: AP Photo/PA Images
Kofi Annan.
Image: AP Photo/PA Images
CHINA SAYS former UN chief Kofi Annan will visit next week to discuss efforts to mediate an end to the continuing crisis in Syria.
Foreign Ministry spokesman Hong Lei says Annan will visit China on Tuesday and Wednesday. Annan is a joint UN-Arab League envoy and will visit China after traveling to Russia.
China and Russia have been chastised because they have twice vetoed UN resolutions criticizing Syrian President Bashar Assad's regime for its bloody crackdown on opposition.
Hong said in a statement today that Annan would meet with Chinese leaders, but he did not name them. He said China attaches importance to Annan's mediation efforts.
The UN estimates that more than 8,000 people have been killed since an uprising began in Syria a year ago.
EU foreign ministers yesterday announced a host of new sanctions which affect Assad's wife, mother, sister and sister-in-law. Despite EU travel restrictions being introduced under the sanctions, Bashar Assad's wife Asma is a British citizen and cannot be prevented from travelling to Britain.
The EU has imposed 12 previous rounds of sanctions against the Syrian regime in an effort to push the government to cease its violent crackdown on dissent, but so far the sanctions have proved ineffective in doing so.
- Additional reporting by Susan Ryan