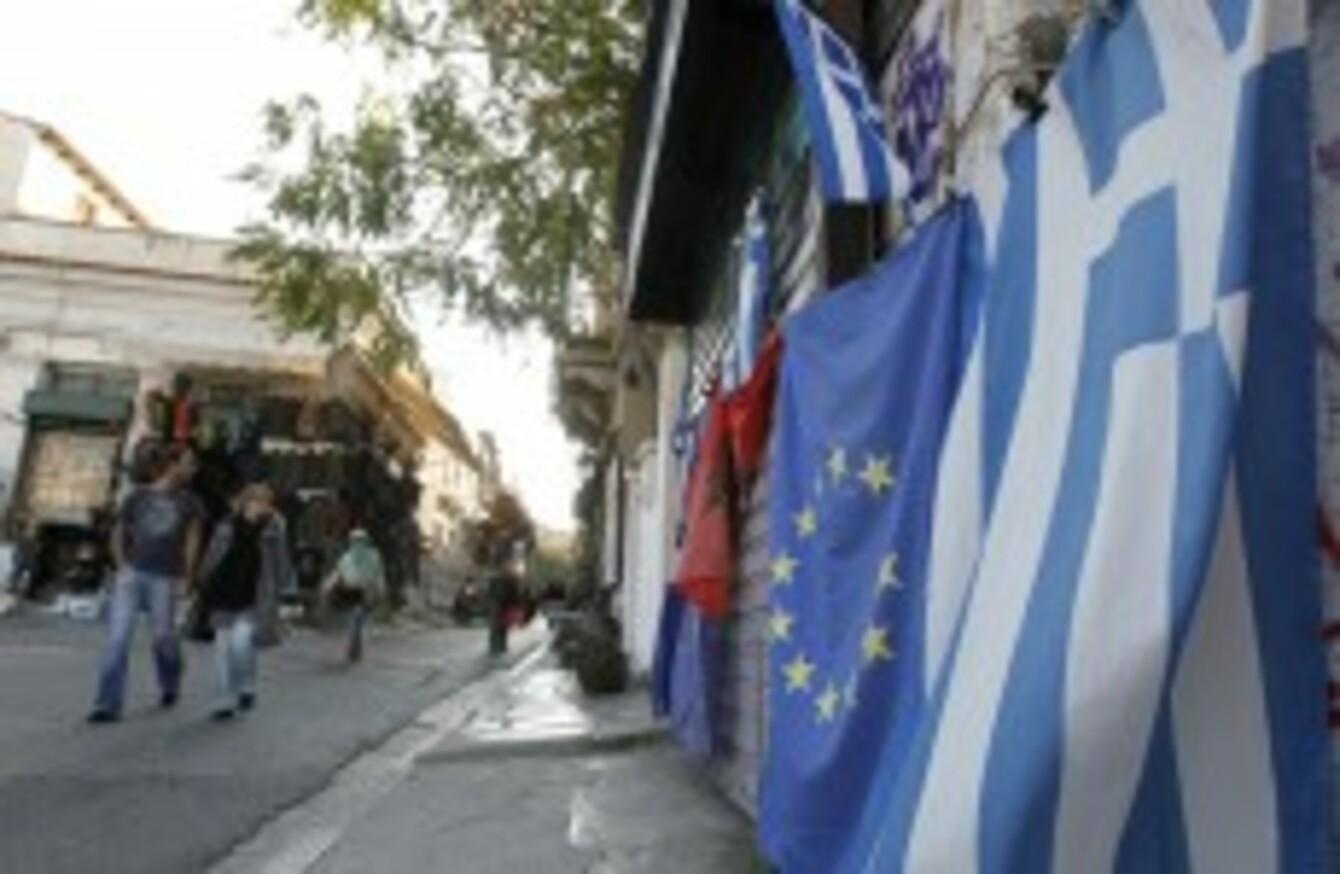 Image: Petros Giannakouris/AP/Press Association Images
Image: Petros Giannakouris/AP/Press Association Images
THE GREEK GOVERNMENT is in turmoil today after French and German leaders issued a stark ultimatum over its future as part of the eurozone.
Referring to prime minister George Papandreou's plan to hold a referendum on the country's next EU bailout, Angela Merkel and Nicolas Sarkozy made it clear that Greece's future in the single currency was at stake.
But would it be in their power to eject Greece from the euro? And if Greece decided to leave on its own, what would it need to do?
TheJournal.ie asked expert Janis Emmanouilidis of the European Policy Centre for some answers. Here is what he had to say:
You can't just kick a country out of the euro "That legally is impossible," Emmanouilidis says. There is an exit clause in the EU's current Lisbon Treaty, but countries cannot be forced to take it – meaning Merkel and Sarkozy do not have the power to eject Greece from the single currency. "A country wishing to exit would have to ask for (the clause) to be used," Emmanouilidis says. "So in this case, the Greek government would have to ask for an exit."
You can't leave the euro without also leaving the whole EU The exit clause cannot be used only for certain elements of the European Union such as the single currency – if you're leaving, you have to go the whole hog. "In legal terms", Emmanouilidis says, to leave the euro "the country concerned would have to leave the EU. The question is then, would Greece re-enter the EU under different conditions? But you would have to negotiate what that means. And if you enter the EU, you usually have the obligation to join the euro."
But there are sneakier ways to force a country out "Money is the way to put pressure on the Greeks," Emmanouilidis says. If the EU simply halts the bailout programme and refuses to release any more funds, Greece could simply be pushed into leaving of its own accord. "You're pushing the country to bankruptcy," he says. "Then the country itself will have to choose how to go. In effect you will be pushing them to the decision of whether to leave the eurozone."