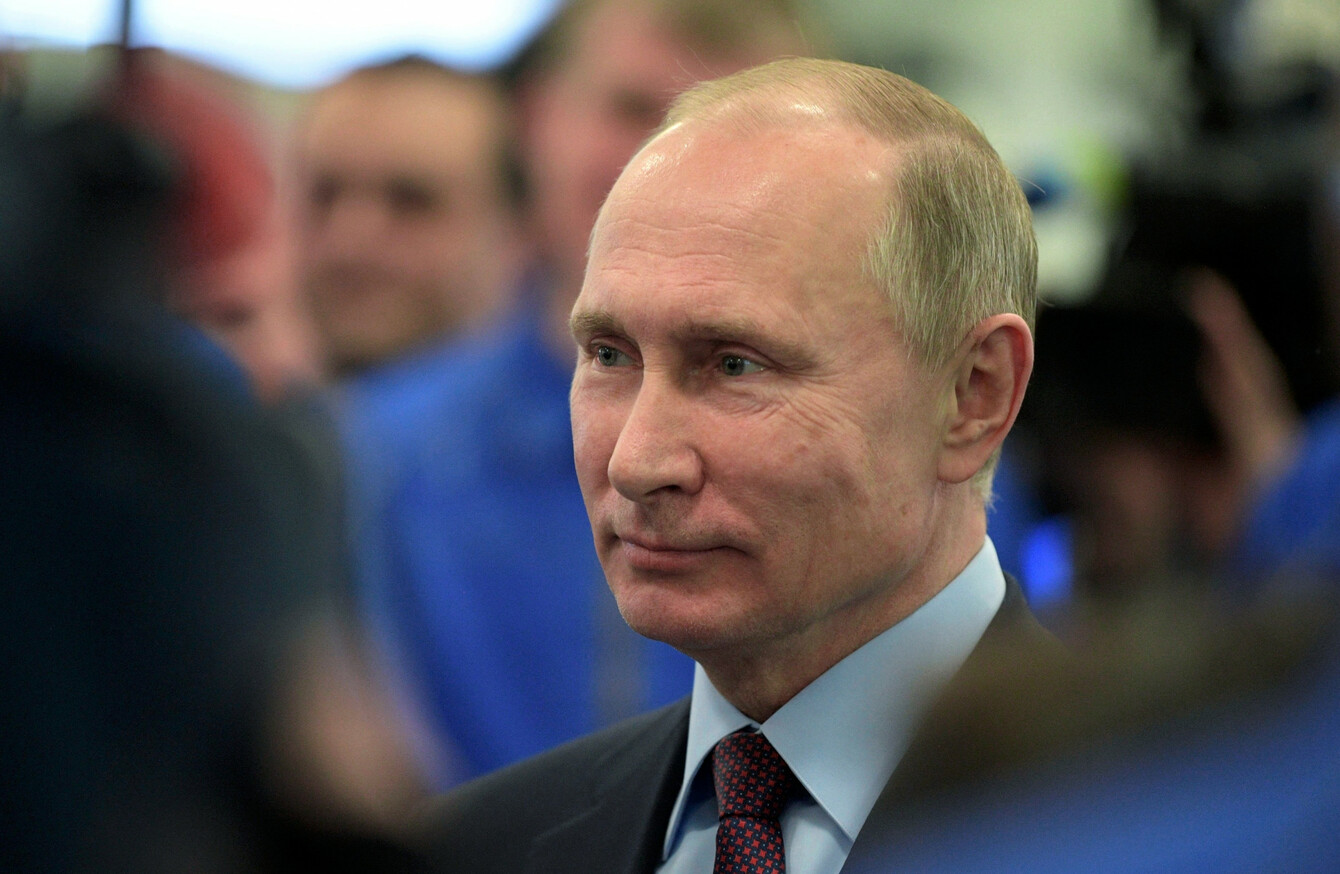 Image: Alexei Druzhinin AP/PA Images
Image: Alexei Druzhinin AP/PA Images
THE DEPARTMENT OF Foreign Affairs has confirmed that one Irish diplomat has been instructed to leave Russia.
A spokesperson for Tánaiste Simon Coveney said: "There is no justification for this expulsion. Our staff do not engage in activities which are incompatible with their diplomatic status. This decision to expel an Irish diplomat is regrettable."
Earlier in the week, the Irish government announced it would expel one Russian diplomat from the country to "show solidarity" with the UK over the Sergei Skripal poisoning.
Yesterday, Russian had begun to retaliate for the expulsion of its diplomats from many western countries, first expelling 60 US diplomats and closing down the US consulate in St Petersburg.
Today, Russia also announced that Britain had one month to reduce its diplomatic presence in the country, and has now followed suit by expelling diplomats from a number of EU countries, including Ireland.
During the week, Taoiseach Leo Varadkar said that the decision to expel a Russian diplomat here was "based on intelligence and advice from Garda intelligence and Defence Forces intelligence".
He added: "When it comes to terrorism, assassinations, the use of chemical weapons and cyberterrorism, we are not neutral one bit.  We are joined with other neutral countries including Finland and Sweden, who have taken the same course of action as us, in expelling diplomats."
Minister Coveney had issued the formal notification to Ambassador Yury Filatov on Tuesday.
"The use of chemical weapons, including the use of any toxic chemicals, by anyone, anywhere, is particularly shocking and abhorrent," Coveney said.
In response, Filatov described the decision as "unwarranted, uncalled for, senseless and regrettable".
He also described it as an "unfriendly act" and said that the diplomat expelled had done "nothing bad" in Ireland.
Today's removal of an Irish diplomat from Russia comes amid a wave of tit-for-tat diplomatic actions since the Skripal poisoning in Salisbury.
The UK has blamed Russia for the poisoning of the ex-spy and his daughter where a Soviet-linked nerve agent was used. It has expelled 23 Russian diplomats to date.
Russia has denied any responsibility for the attack.
With reporting from Christina Finn