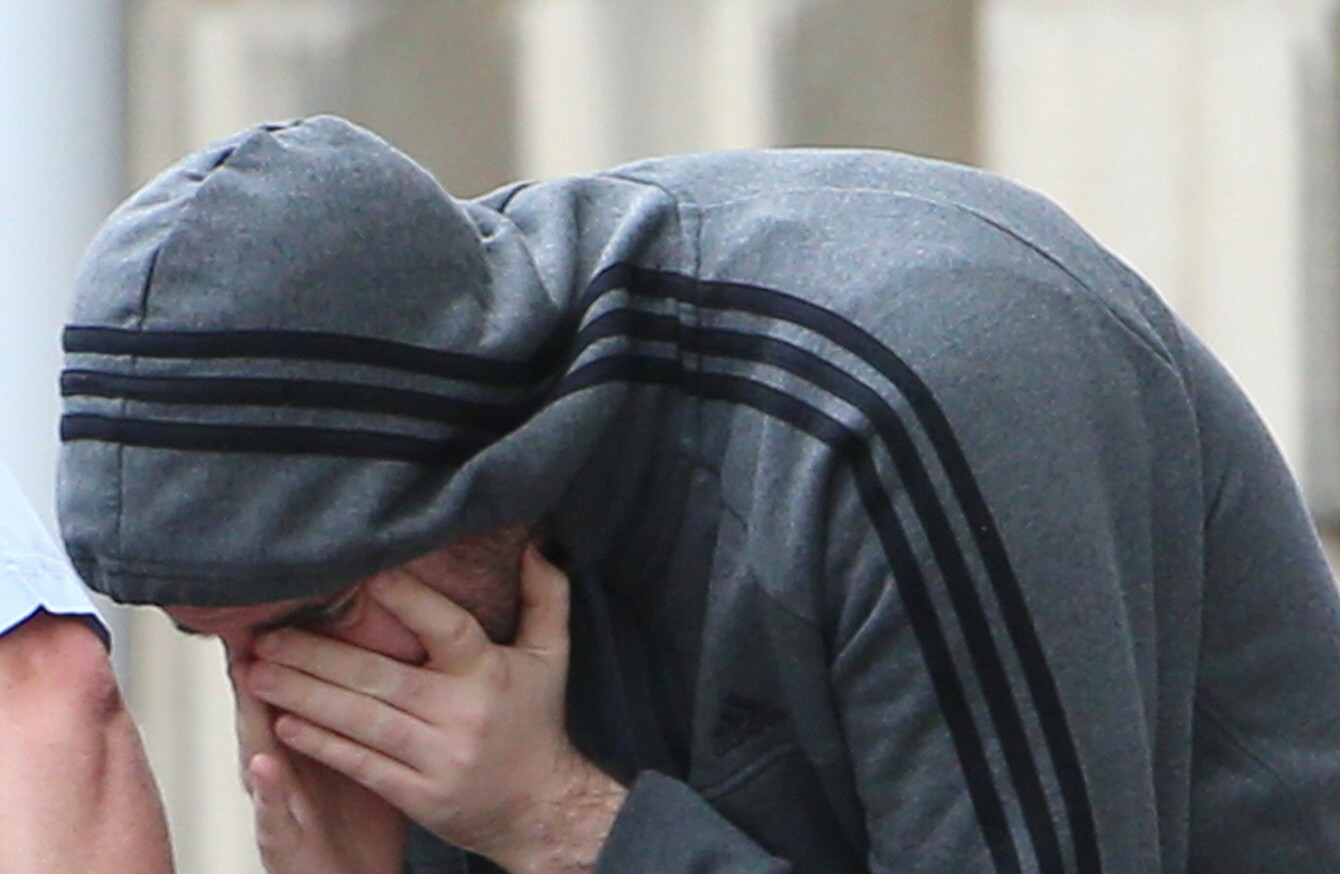 File photo of Eric Eoin Marques.
Image: Niall Carson
File photo of Eric Eoin Marques.
Image: Niall Carson
AN IRISHMAN DESCRIBED by the FBI as "the largest facilitator of child porn in the world" was told he will be extradited to the US today.
The extradition was postponed for at least 15 days to allow time for an appeal.
Eric Eoin Marques (30), with an address at Mountjoy Square in central Dublin, is alleged to be the owner and administrator of an anonymous hosting site known as Freedom Hosting.
The US authorities want him to face charges of conspiring to distribute and advertise child pornography and advertising and distributing child pornography.
The State had sought to surrender him to US authorities while Mr Marques sought a judicial review of the Director of Public Prosecutions' decision not to prosecute him in this country.
Today's hearing
At the High Court today Justice Aileen Donnelly delivered a judgement on the extradition, saying that it had been issued with due process and did not constitute a violation of his constitutional rights.
She also rejected a judicial review that argued that Mr Marques should be tried in Ireland, rather than the US.
Mr Marques's legal team had argued that they are entitled to know why the Director of Public Prosecutions (DPP) was not prosecuting the case but Justice Donnelly rejected this.
She said there was nothing in the case that should overturn the longstanding immunity of the DPP from having to give reasons for its decisions.
She added that it is not her function to set out guidelines for how the DPP should act in extradition cases, saying to do so would effectively be legislating.
Speaking for Mr Marques, Mark Lynam BL indicated that the decision will be appealed and asked for a stay to be put on the issue of the warrant. Justice Donnelly said that application should be made to the Court of Appeal but said that Mr Marques should not be submitted for at least 15 days to allow time for an appeal.
Evidence at hearing
The charges against Marques relate to images on over a hundred anonymous websites described as being extremely violent, graphic and depicting the rape and torture of pre-pubescent children.
Some of the children involved are infants, the FBI claim.
The extradition court previously heard from FBI Special Agent Brooke Donahue, who described Mr Marques as "the largest facilitator of child porn in the world".
The High Court also previously heard it was alleged that an examination of Mr Marques's home computer by gardaí showed that as well as hosting and facilitating the child pornography websites, Mr Marques was also visiting the sites, had direct knowledge of what he was hosting and had administrator access to one site.
It was alleged that Mr Marques was attempting to gain access to foreign website hosting companies using a fraudulent image of a United States passport.
Finance 
The court heard that Marques had "substantial financial resources" – with $1.5 million passing through one bank account – and had searched the internet about whistleblower Edward Snowden and about obtaining a Russian visa.
There was evidence that Freedom Hosting operated off a server space which was allegedly paid for by an account in Eric Marques' name from a US bank account, and that the billing address was through a private mailbox facility in Las Vegas assigned to Eric Marques.
The court heard that if convicted Mr Marques faces spending the remainder of his natural life in prison as the four charges could result in a sentence totaling 100 years.
Marques has both Irish and US citizenship. He was born to a Portuguese father and Irish mother in New York in 1985 and moved to this State when he was five years old.
In May of this year he was diagnosed with Asperger's syndrome, a condition on the autism spectrum, by a psychiatrist and senior clinical psychologist from Dublin's Mater Hospital, Professor Patricia Casey and Dr Odhran McCarthy.
Counsel for Mr Marques, Mark Lynam, told the High Court that there is a "very significant risk of deterioration of his health" if the applicant is surrendered.
"There is an issue relating to Mr Marques' Aspergers and the impact of extradition and incarceration on that," he said.
Counsel for the State Patrick McGrath SC, speaking at the July hearing, produced an affidavit from a US official who said Marques's condition was manageable and the US Federal Bureau of Prisons was "currently providing treatment to inmates with these conditions".
The US official stated that the Bureau of Prisons would be able to provide appropriate care for Mr Marques should he be extradited and prosecuted on the alleged offences.
Comments have been closed as legal proceedings are ongoing.