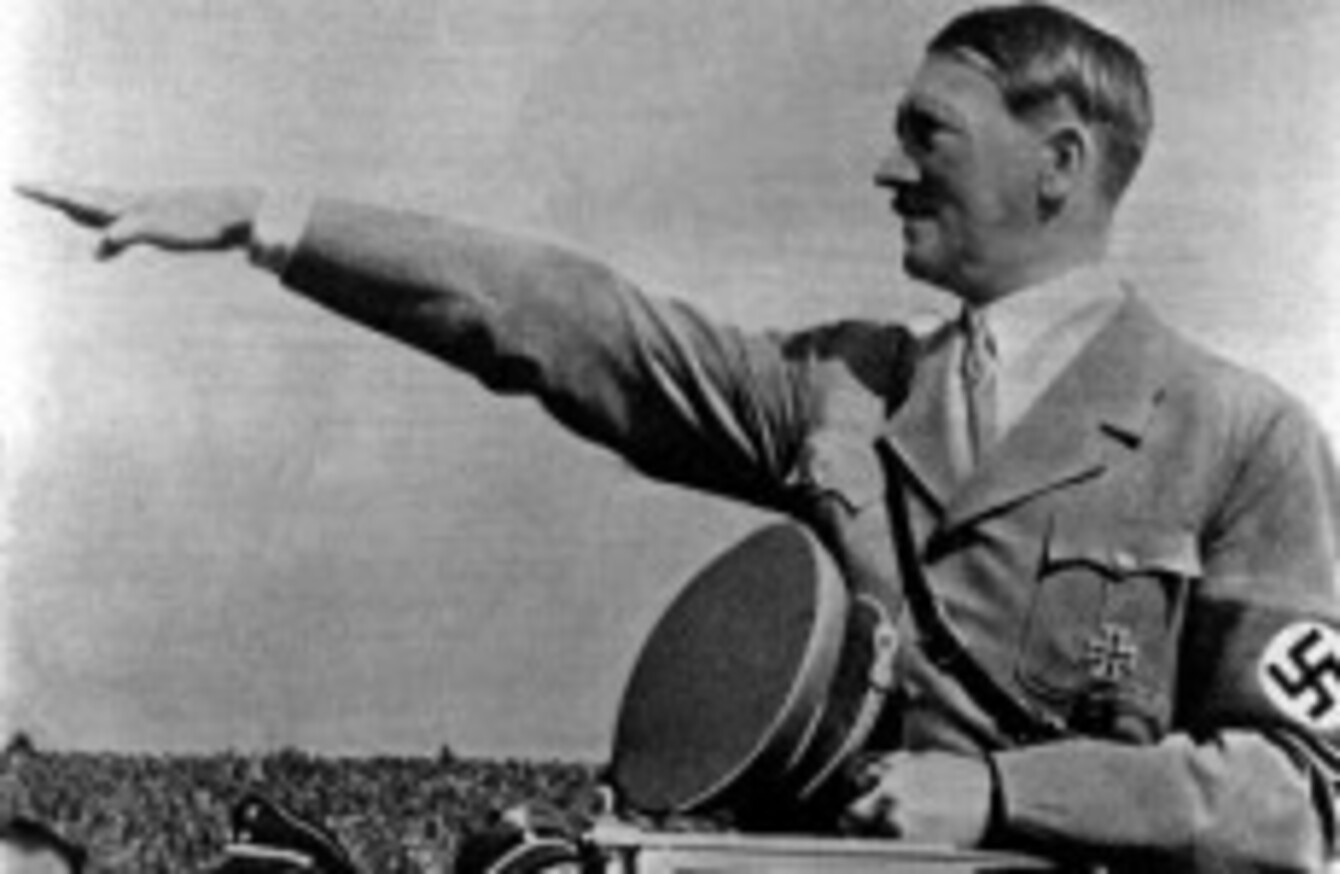 Image: PA Images
Image: PA Images
AN IRISHMAN WHO served in the German army once saved another soldier's life – only to later discover the man he rescued was Adolf Hitler.
The extraordinary life story of Michael Keogh, a policeman's son from Tullow, Co Carlow, is to be revealed in a documentary on RTE Radio 1 on April 2 next. Keogh – dubbed the "Irishman who saved Hitler" by historian Turtle Bunbury – had his diaries and letters published in book form two years ago.
With Casement's Irish Brigade, compiled by his grandson Kevin Keogh, told how Michael met the Irish revolutionary Roger Casement in New York in 1911. The Carlow man became part of Casement's plan to recruit an Irish Brigade from Irish soldiers in the British Army (who Keogh fought for in World War I) and who became German prisoners of war.
When Casement was captured and executed by the British for treason, the Irish Brigade project was abandoned. Keogh joined the German army and served on the Western front. In 1919, he was in charge of a barracks in Munich and found two soldiers being pummelled by a crowd of around 200, with one continuing to shout out fascist views even as he was in danger of being bayoneted to death. Keogh ordered the mob to disperse and the two were spared.
It was only eleven years later, attending the Nuremberg rallies as an observer when he worked as an engineer on the new subway system, that Michael Keogh realised the man leading the rally was Adolf Hitler,  one of the two soldiers he had saved with his intervention in Munich. (Turtle Bunbury wrote an excellent account of Keogh's exploits on his website here in 2009).
Kevin Keogh Jnr recalled:
When my grandfather saw first-hand how oppressive the Nazi regmie had become on a daily basis, he changed his views. He knew some of the soldiers and civilans who Hitler murdered on the Night of the Long Knives and he became a marked man.
He later returned with his family to Ireland and died in 1964. The memoirs he wrote in his lifetime mysteriously disappeared when he was in hospital on his death bed but his grandson tracked them down in 2005 and they could finally be edited and published.
The documentary will be aired just after 6pm on April 2 on RTE Radio 1. It will be repeated the following day at 7pm.