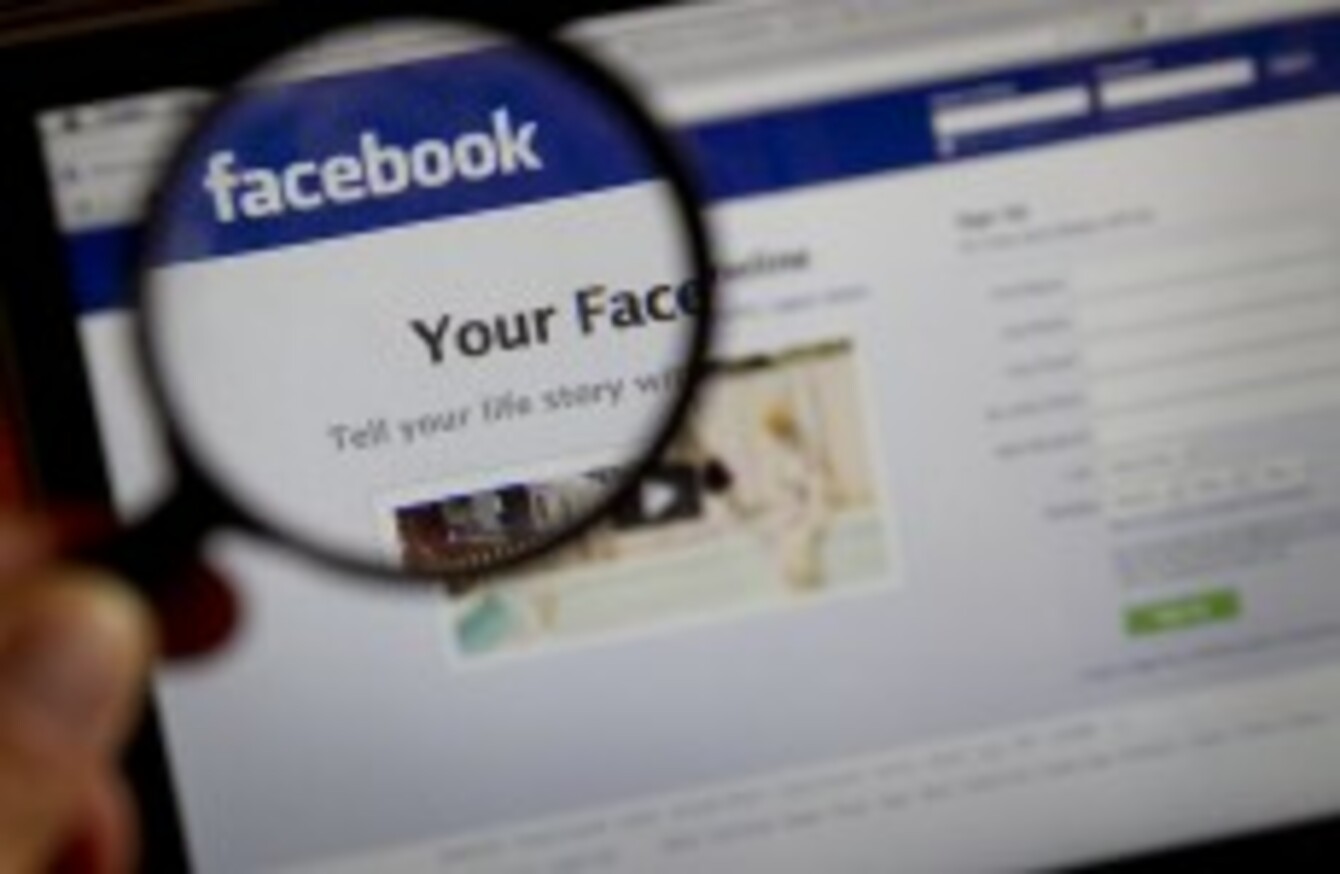 Image: STRLHG/The Canadian Press
Image: STRLHG/The Canadian Press
Updated, 09:54
AN AUSTRIAN STUDENT GROUP which has been seeking an overall reform of Facebook's privacy regime says it may bring Facebook to court in Ireland over alleged failures to comply with Irish laws on data protection.
The 'Europe v Facebook' group alleges that Facebook is not in compliance with Irish and European laws on data protection, despite audits from the Irish Data Protection Commissioner (DPC) – and is prepared to bring the social network to court over it.
Facebook's legal agreement with its users mean that Facebook Ireland Ltd is the official supplier of account services to all users outside the US and Canada – meaning that the accounts of worldwide users are required to be in legal compliance with Irish data laws.
The group says audits undertaken by the DPC had done a good job of ensuring Facebook's compliance with some laws – including turning off facial recognition in photographs for users based within the EU – but claims that the audit "has not always delivered accurate and correct results".
A statement from the group said this was because the DPC's audit, which was undertaken on an advisory and non-binding basis, "might not need such accuracy".
"In some cases we also had to wonder if the authority has really checked Facebook's claims, or if they have blindly trusted Facebook", spokesman Max Schrems said.
Schrems also said the group believed the DPC's interpretation of EU laws was often inconsistent with the interpretations of similar authorities in other countries.
"We have to understand the position of the Irish authority," Schrems remarked. "They had to deal with a whole armada of lawyers from Facebook.
On the other hand we have a fundamental right to privacy and data protection in the EU. When it comes to basic freedoms and fundamental rights, our understanding for the situation of the authority comes to an end.
The group has asked the DPC to release Facebook's own responses to the 22 complaints it made against Facebook last year, and is seeking a legally binding decision on each matter – and is prepared to go to court to appeal any DPC decision it does not agree with.
The group has already begun a fundraising drive to cover the potential legal costs.
In a statement the DPC said it had not received any direct contact from Europe v Facebook, but had "consistently and repeatedly outlined to it our happiness to take forward formal decisions of the Commissioner in relation to the complaints submitted in whatever time-scale is acceptable to it".
"We have not received any contact from it in this respect but would assume based on the press release that we will shortly receive such contact which will allow us to commence the process," the spokeswoman said.