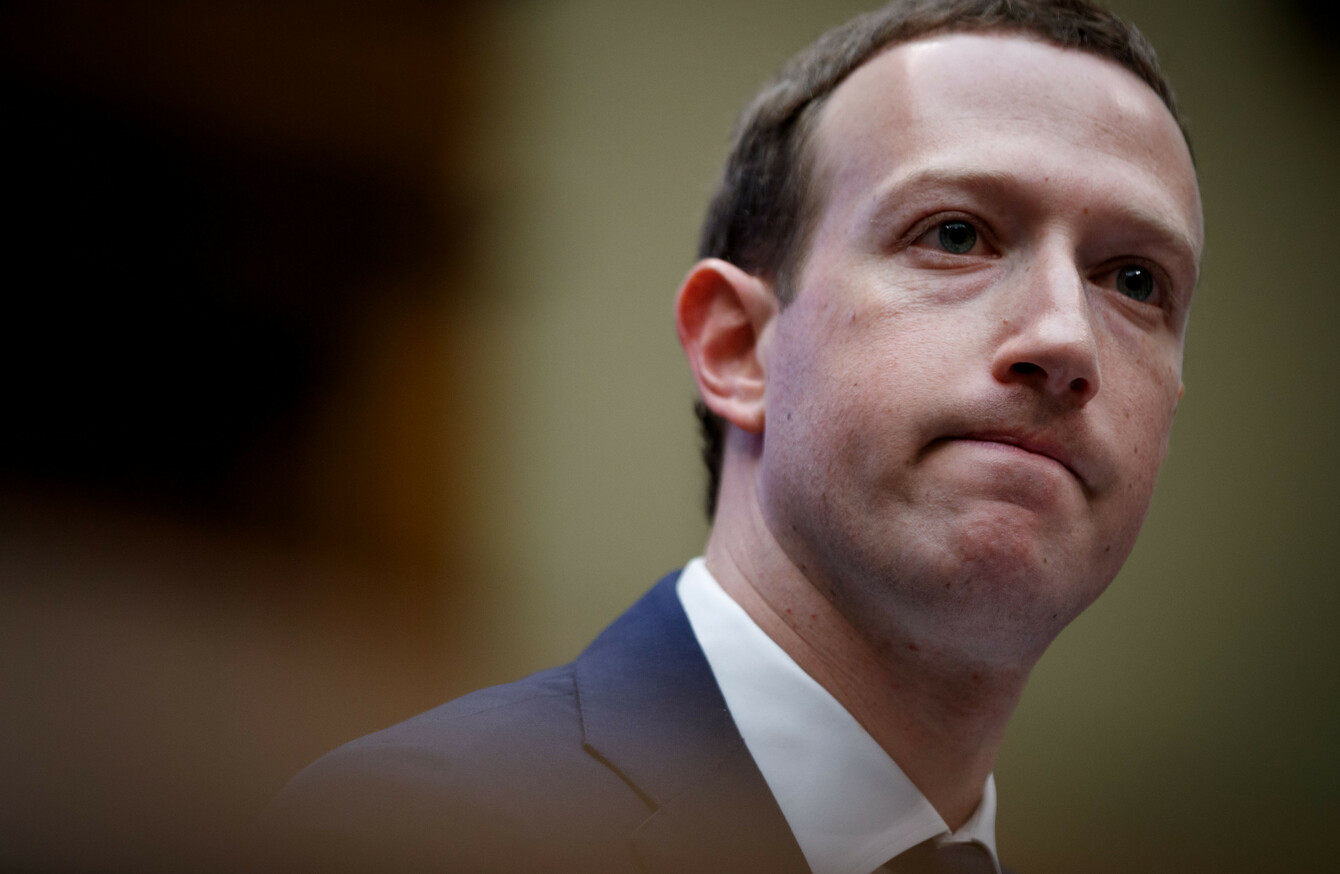 Facebook CEO Mark Zuckerberg testified before Congress this week.
Image: Xinhua News Agency/PA Images
Facebook CEO Mark Zuckerberg testified before Congress this week.
Image: Xinhua News Agency/PA Images
FACEBOOK HAS STARTED giving Irish users tips on how to spot fake news today, offering a link at the top of the news feed that gives advice for distinguishing true stories from false ones.
They include checking the article date and website address and making sure the article isn't actually satire.
These new tips, Facebook says, form part of its Sorryefforts to keep its integrity in Ireland during referendums.
"Improving news literacy is a global priority for Facebook, particularly so for us here in Ireland given the upcoming referendum in May," said Niamh Sweeney, Head of Public Policy at Facebook Ireland.
We understand and share people's desire to see accurate information online and introducing this tool is an important start to improving news literacy in Ireland. However, we know it is just the beginning and we have more work to do to ensure Facebook's News Feed is a place for authentic communication.
Irish users will be able to see these tips from today.
Facebook has also taken out advertisements in Irish newspapers to promote its tips, having previously done so in countries such as Mexico, India and the UK.
The news comes as Facebook's sway over politics is facing increased scrutiny, with the social media giant's influence over events such as the election of US president Donald Trump and the UK's vote to leave the EU already controversial before the Cambridge Analytica scandal.
While the network had been criticised for allowing both users and bots to spread fake news, the reveal that Facebook shared users' personal data with political consultancy Cambridge Analytica and that that data was used as part of Trump's campaign sparked new outrage.
As a result, the company's creator and CEO, Mark Zuckerberg, testified before Congress this week.
#Open journalism No news is bad news Support The Journal

Your contributions will help us continue to deliver the stories that are important to you

Support us now
"That was a big mistake, and it was my mistake, and I'm sorry," he told Congress.
I started Facebook, I run it, and I'm responsible for what happens here.
Up to 45,000 Irish Facebook profiles may have been affected by the data breach, which saw 87 million users compromised in total.
Facebook says that these tips were developed in consultation with First Draft, a non-profit organisation in the US dedicated to improving how we report and share news online.
Facebook's advice includes the following tips:
Look closely at the URL A bogus or lookalike URL may be a warning sign of false news. Many false news sites mimic authentic news sources by making small changes to the URL. You can go to the site and compare the URL to established sources.
Investigate the source Ensure that the story is written by a source that you trust with a reputation for accuracy. If the story comes from an unfamiliar organisation, check their "About" section to learn more.
Watch for unusual formatting Many false news sites have misspellings or awkward layouts. Read carefully if you see these signs.
Consider the photos False news stories often contain manipulated images or videos. Sometimes the photo may be authentic, but taken out of context. You can search for the photo or image to verify where it came from.
Look at other reports If no other news source is reporting the same story, it may indicate that the story is false. If the story is reported by multiple sources you trust, it's more likely to be true.