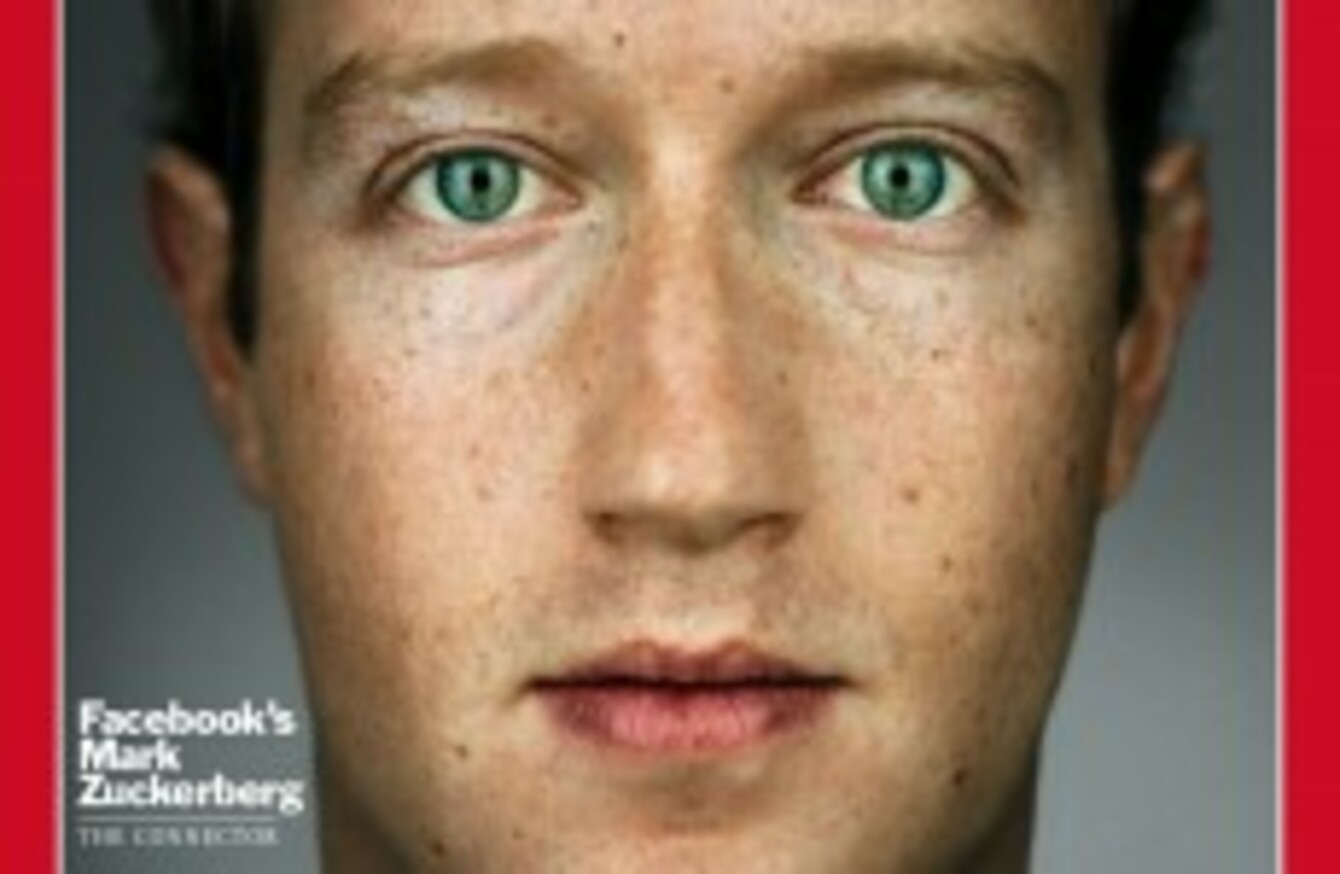 FACEBOOK FOUNDER and CEO Mark Zuckerberg has been named TIME Magazine's Person of the Year, beating challengers including Julian Assange of WikiLeaks, Afghan president Hamid Karzai, the Tea Party and the trapped Chilean miners.
The magazine said it had chosen Zuckerberg (26) because he was "at the centre" of an evolution of human interaction and how individuals connect with one another.
Born in 1984, the same year the Macintosh computer was launched, he is both a product of his generation and an architect of it. The social-networking platform he invented is closing in on 600 million users. In a single day, about a billion new pieces of content are posted on Facebook. It is the connective tissue for nearly a tenth of the planet.

Facebook is now the third largest country on earth and surely has more information about its citizens than any government does. Zuckerberg, a Harvard dropout, is its T-shirt-wearing head of state.
The magazine acknowledged that while Zuckerberg – like Assange and the Tea Party, both of which were named 'runners-up' – Zuckerberg "doesn't have a whole lot of veneration for traditional authority".
While Assange attacks big institutions and governments through involuntary transparency with the goal of disempowering them, Zuckerberg enables individuals to voluntarily share information with the idea of empowering them. Assange sees the world as filled with real and imagined enemies; Zuckerberg sees the world as filled with potential friends.

Both have a certain disdain for privacy: in Assange's case because he feels it allows malevolence to flourish; in Zuckerberg's case because he sees it as a cultural anachronism, an impediment to a more efficient and open connection between people.
Assange had topped an earlier readers' poll suggesting winners for the poll, in which Zuckerberg had polled tenth. The miners and Karzai were also named runners-up.
Zuckerberg said the honour was "recognition of how our little team is building something that hundreds of millions of people want to use to make the world more open and connected.
"I'm happy to be a part of that."
The New York native, who is the world's youngest billionaire with an estimated worth of $6.9bn, had earlier this month signed up to 'The Giving Pledge', in which he promised to donate the bulk of his wealth to philanthropic causes.