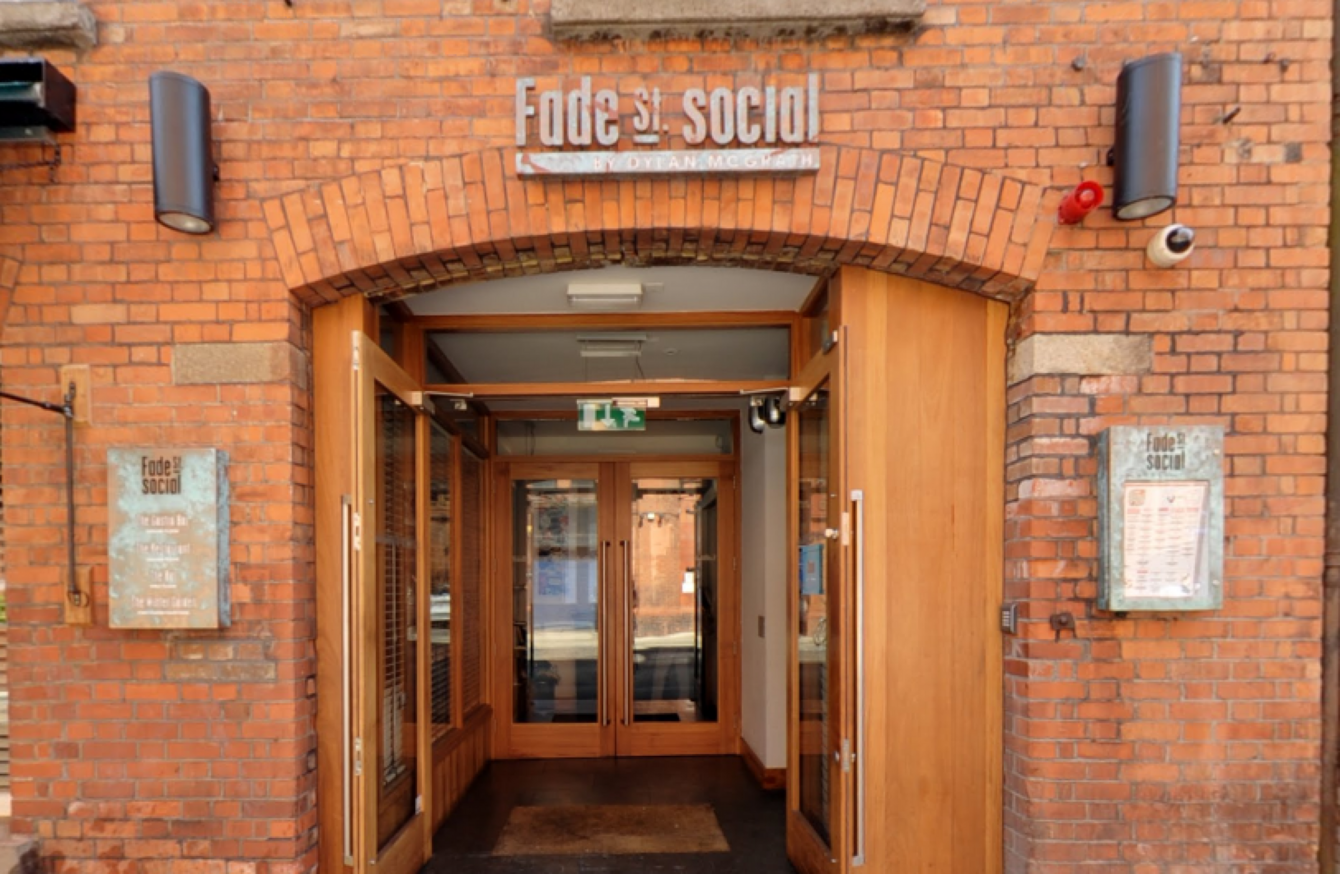 Image: Fade Street Social via Google Maps
Image: Fade Street Social via Google Maps
THIRTEEN ENFORCEMENT ORDERS were served on food businesses last month – twelve closure orders and one prohibition order.
The Food Safety Authority of Ireland (FSAI) served the orders for breaches of food safety legislation.
The orders were issued by environmental health officers in the Health Service Executive (HSE).
Five closure orders were served under the FSAI Act, 1998 on:
Fade Street Social (restaurant), 4-6 Fade Street, Dublin 2
Blueberries "Pop Up" (restaurant), No 13 Lower Cork Street, Mitchelstown, Cork
The Spice House (restaurant), 2 Church Street, Cavan
Nite Star (take away), Main Street, Glenties, Donegal
Majas Virtue (food stall), Trading at Farmleigh Estate, Phoenix Park, Castleknock, Dublin 15
The orders have not been lifted for Majas Virtue or Blueberries.
Seven closure orders were served under the EC (Official Control of Foodstuffs) Regulations, 2010 on:
Chen's Chinese Take Away, Parnell Street, Mountmellick, Laois
Cashel Take Away Foodstall, Cashel, Achill, Mayo
The Jolly Roger (public house) (closed activity – food production, handling and storage), Sherkin Island, Skibbereen, Cork
Sandyford House (restaurant) (closed area: kitchen and food service areas only), Sandyford Village, Sandyford, Dublin 18
Azeem Meat and Grocery (butcher), 2 Pound Street, Edgeworthstown, Longford
Lucky Dragon (take away), 70 Fassaugh Avenue, Cabra, Dublin 7
Craigs Fresh (wholesale), Drumnabratty, Raphoe, Donegal
The orders have not been lifted for Cashel Take Away Foodstall, The Jolly Roger or Craigs Fresh.
Meanwhile, Kearney's Restaurant on the Main Street in Tallow, Waterford was served with a prohibition order which has since been lifted.
The FSAI also successfully prosecuted Dragon Inn chinese take away, 109 Newport Terrace, Barrack Street, Waterford. The business is now under new ownership.
Commenting on the number of enforcement orders served in July, chief executive of the FSAI Dr Pamela Byrne said that is of the utmost importance that consumers are confident at all times that the food they are purchasing and eating is safe.
There are simply no excuses for putting consumers' health at risk through sub-standard food hygiene practices. The summer months are busy months for food businesses and systems must be put in place to cope with the increase in customers.
"We are re-emphasising to all food businesses that they must comply with food safety and hygiene laws at all times. It is essential that all food businesses have the appropriate food safety management systems and procedures in place and that all staff are fully trained to ensure these systems and procedures are adhered to all times."