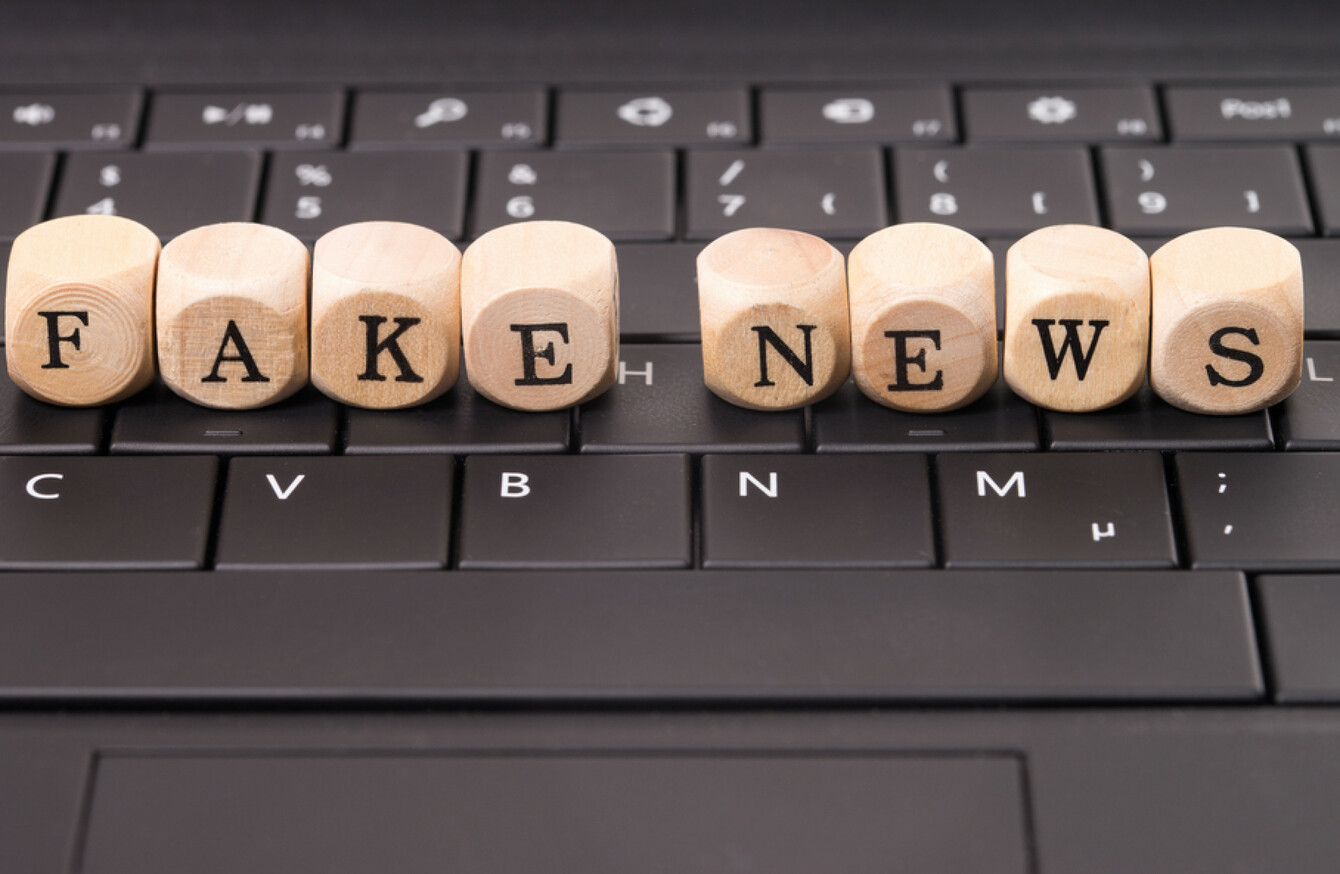 Image: Shutterstock/PhotographyByMK
Image: Shutterstock/PhotographyByMK
HUNDREDS OF FAKE Facebook accounts, probably run from Russia, spent about €84,000 on ads aimed at stirring up divisive issues such as gun control and race relations during the 2016 U.S. presidential election.
Although the number of ads is relatively small, the disclosure provides a more detailed peek into what investigators believe was a targeted effort by Russians to influence US politics during the campaign, this time through social media.
Facebook released details of the ad buys in a blog post yesterday.
The 470 accounts appeared to come from a notorious "troll farm," a St. Petersburg-based organisation known for promoting pro-Russian government positions via fake accounts, according to two people familiar with the investigation.
In all, the accounts purchased some 3,000 ads between June 2015 and May 2017.
While most of the ads didn't specifically reference the election, a candidate or voting, they nevertheless allowed "divisive messages" to be amplified via the social media platform, the company's chief security officer, Alex Stamos, said in a statement.
Facebook has turned over its findings to federal authorities investigating Russian interference in the US presidential election. Robert Mueller, the special counsel, is charged with overseeing Russian meddling in the US election and any potential coordination with associates of President Donald Trump.
Facebook's blog said that the "vast majority of ads" by these accounts did not specifically reference the campaign or any candidate:
Rather, the ads and accounts appeared to focus on amplifying divisive social and political messages across the ideological spectrum — touching on topics from LGBT matters to race issues to immigration to gun rights.
The fake accounts were discovered during a company review of ad buys that was spurred by a broader investigation the company initiated into Russian meddling after the election.
Facebook did not provide any examples of the ads in its blog post.
In addition to the 470 accounts that appeared to be run from Russia, Stamos said its investigators also discovered an additional €42,000 in spending via 2,200 ads that "might have originated in Russia".
The dollar amount of ad spending identified by Facebook is an infinitesimal amount compared to the total amount of advertising spending during the election.
According to ad tracker Borrell Associates, more than $1.4 billion was spent during the 2016 election cycle on digital advertising alone. That figure includes spending on national, state and local elections.
- With reporting by Rónán Duffy