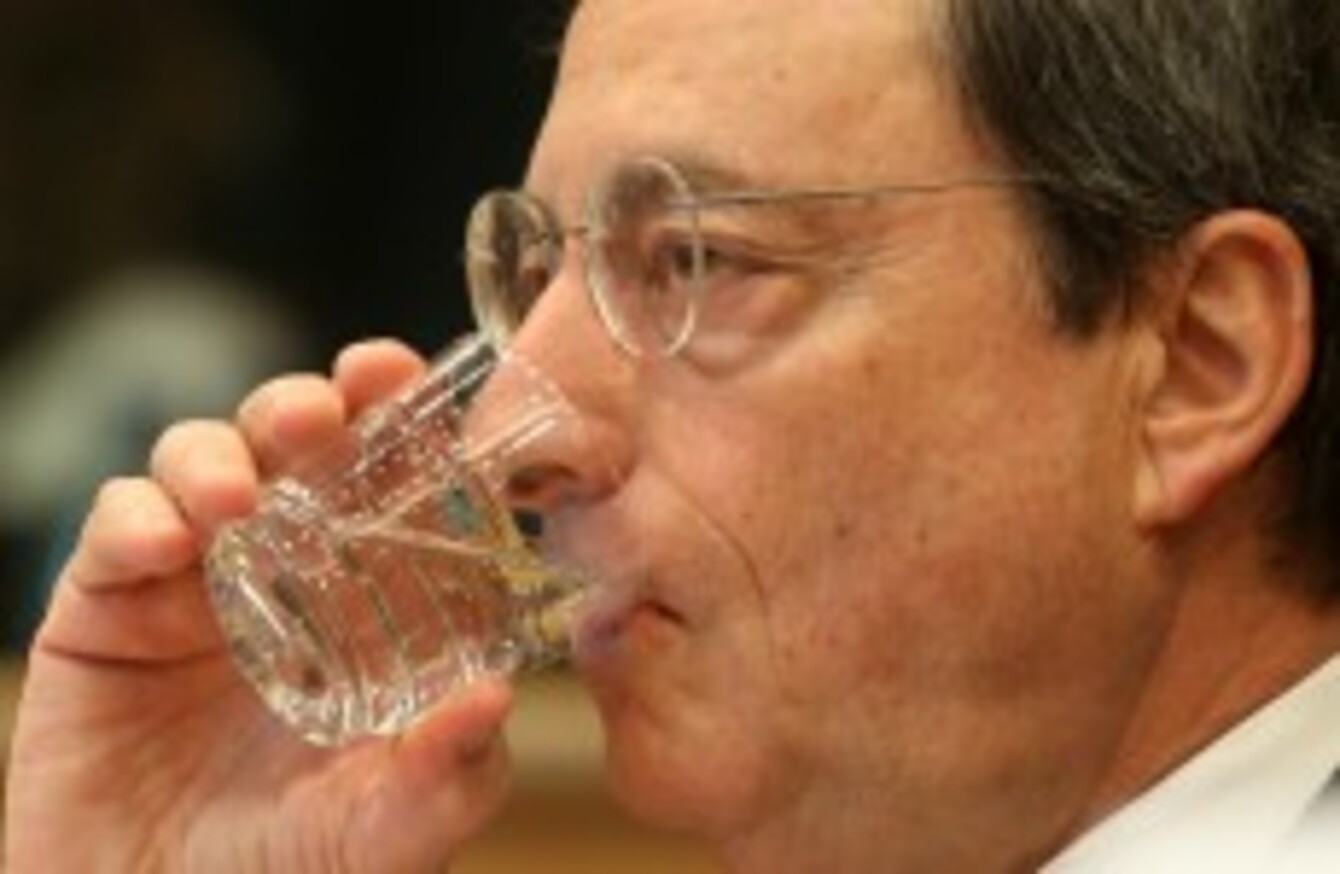 Image: Yves Logghe/AP
Image: Yves Logghe/AP
INFLATION IN GERMANY, Europe's top economy, has slowed to its lowest level for 18 months – opening up room for a further cut in eurozone interest rates, analysts said.
The annual rate of inflation in Germany stood at 1.7 per cent in June, the lowest level since December 2010, down from from 1.9 per cent in May, according to the national statistics office Destatis.
On a monthly basis, the cost of living in Germany declined by 0.1 percent in June from May, the statisticians calculated.
Using the Harmonised Index of Consumer Prices, the European Central Bank's inflation yardstick, the cost of living in Germany rose 2.0 per cent on a 12-month basis in June, also slower than the 2.2 per cent pace seen in May.
The ECB defines price stability as increases in HICP of close to but just below 2.0 percent.
As a result, analysts believe the central bank may reduce borrowing costs from their current historic low of 1.0 per cent in order to give the single currency area a much-needed boost as the debt crisis continues to intensify.
That would be great news for householders on variable-rate mortgages – particularly those on tracker mortgages, whose rates would fall almost immediately – as banks would be expected to pass on the savings to customers.
"The data add to the already strong case for ECB action at next week's meeting," said Berenberg Bank economist Christian Schulz, referring to the central bank's next policy meeting on July 5.
"Leading economic indicators for Germany have dropped sharply, for the periphery they remain at low levels. Credit data suggests that a moderate credit crunch may be occurring in the crisis countries. The ECB is likely to cut rates and do more to stimulate lending," Schulz said.
Annalisa Piazza at Newedge Strategy agreed. "Eurozone inflation is certainly progressing in the right direction and the current level certainly doesn't represent an obstacle for further policy accommodation," she said, referring to possible rate cuts.
Although area-wide inflation "is still above 2.0 percent, we still expect the ECB to cut rates in early July," the analyst said.
Preliminary inflation data are calculated using consumer price data for six of Germany's 16 federal states.
Final data, based on statistics for all 16 states, are scheduled to be published on July 11.
The ECB left its rate at 1.0 per cent at its meeting this month, after speculation that a cut could come either this month or next.