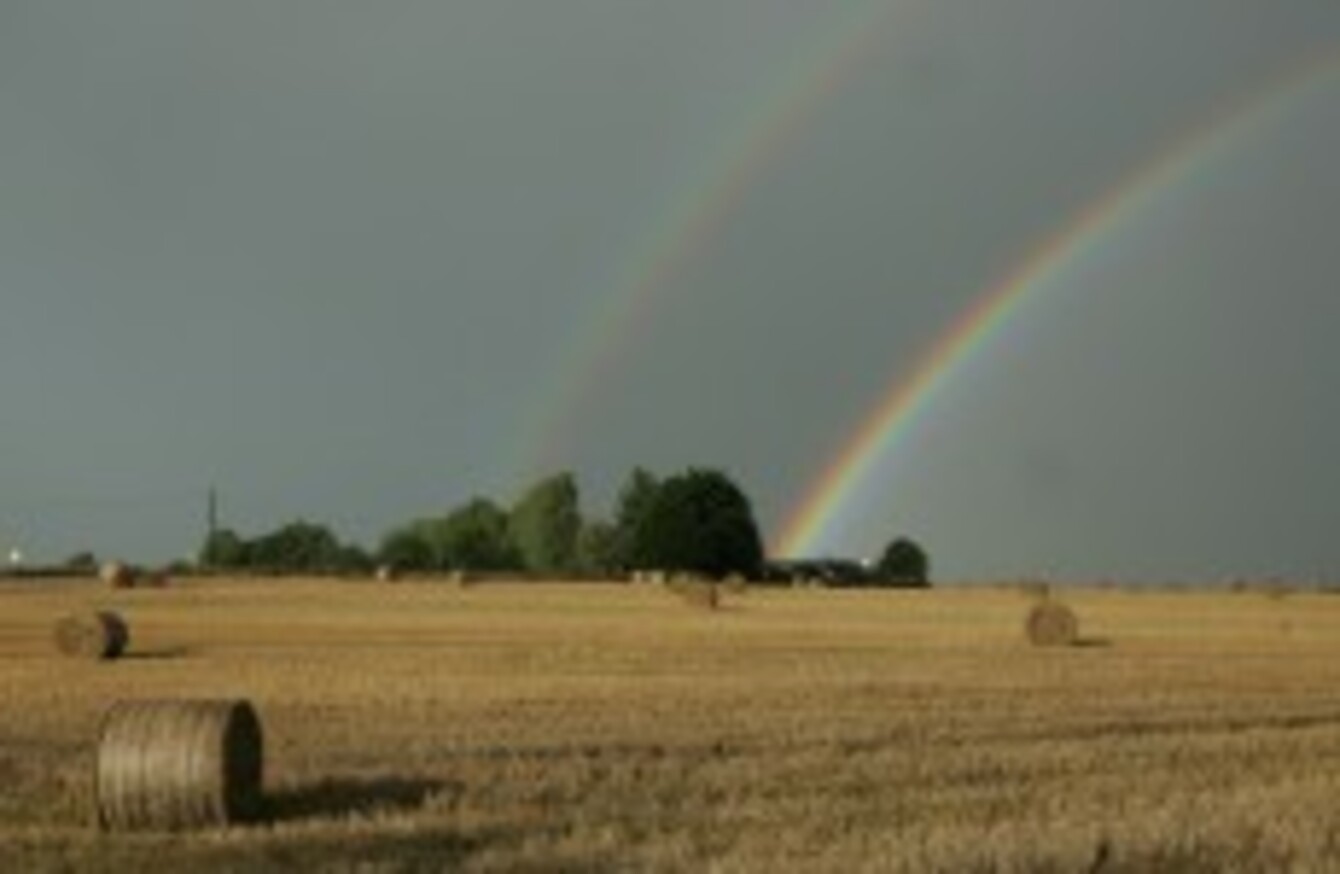 Image: Eamonn Farrell/Photocall Ireland
Image: Eamonn Farrell/Photocall Ireland
NEW RESEARCH ON has shown that the amount of injuries suffered on Irish farms has risen in the past five years.
The data is to be presented at the national farm safety conference in Ballincollig, Cork today and shows that injuries on farms have risen by 35 per cent in the last five years.
The conference is to be presented with data from a national farm survey of farm injuries conducted by Teagasc.
One of the main findings of the survey is that farm family members suffer almost 90 per cent of farm injuries.
It also revealed:
The farm operator/owner is the accident victim in 73.3 per cent of cases
Farm workers accounted for 8.9 per cent, spouses for 8.6 per cent, family members for 7.5 per cent and others for 1.7 per cent of accident victims
Trips, falls and blows accounted for 42 per cent of injuries
This was followed by livestock-related injuries (33 per cent), vehicles and machinery (11 per cent), chainsaws (3 per cent) and other (8 per cent).
The farmyard was where 71.5 per cent of injuries took place
This was followed by farm buildings (18.7 per cent) and fields (9.8 per cent).
The trend over the various surveys indicated that machinery injuries have declined significantly, but the proportion associated with livestock has increased.
Farms with dairying (11 per cent), dairying and other livestock (12.9 per cent) and sheep (10.9 per cent) reported higher rates of injury over the six years than cattle – breeding (6.1 per cent), cattle – non breeding (6.1 per cent) and arable farms (6.7 per cent).
Minister for State at the Department of Agriculture, Food and the Marine, Shane McEntee TD, who opened the conference, said:
Farm injuries have risen over the last five years and we should all be concerned about the rate of death and injury on farms. In order to reverse this trend all of the state agencies and representative bodies will continue to work together, through the Farm Safety Partnership, to influence farmers to make safety a core part of every farmer's working day.
Martin O'Halloran, Health and Safety Authority, Chief Executive, said that the authority is looking for sustained improvements in farm safety.
There have been some periods of improvement but unfortunately when we record a low fatal accident rate one year, it is usually followed by a high accident rate the next. I believe that farmers are willing to make improvements, however the key to success is maintaining a safe farm by planning for safety every day.
Professor Gerry Boyle, Director of Teagasc, who addressed the conference, stated that the new data on injury levels on farms must give the industry a 'wake- up call'.
The conference is organised by the Health and Safety Authority, Teagasc and the Farm Safety Partnership and sponsored by FBD Trust.