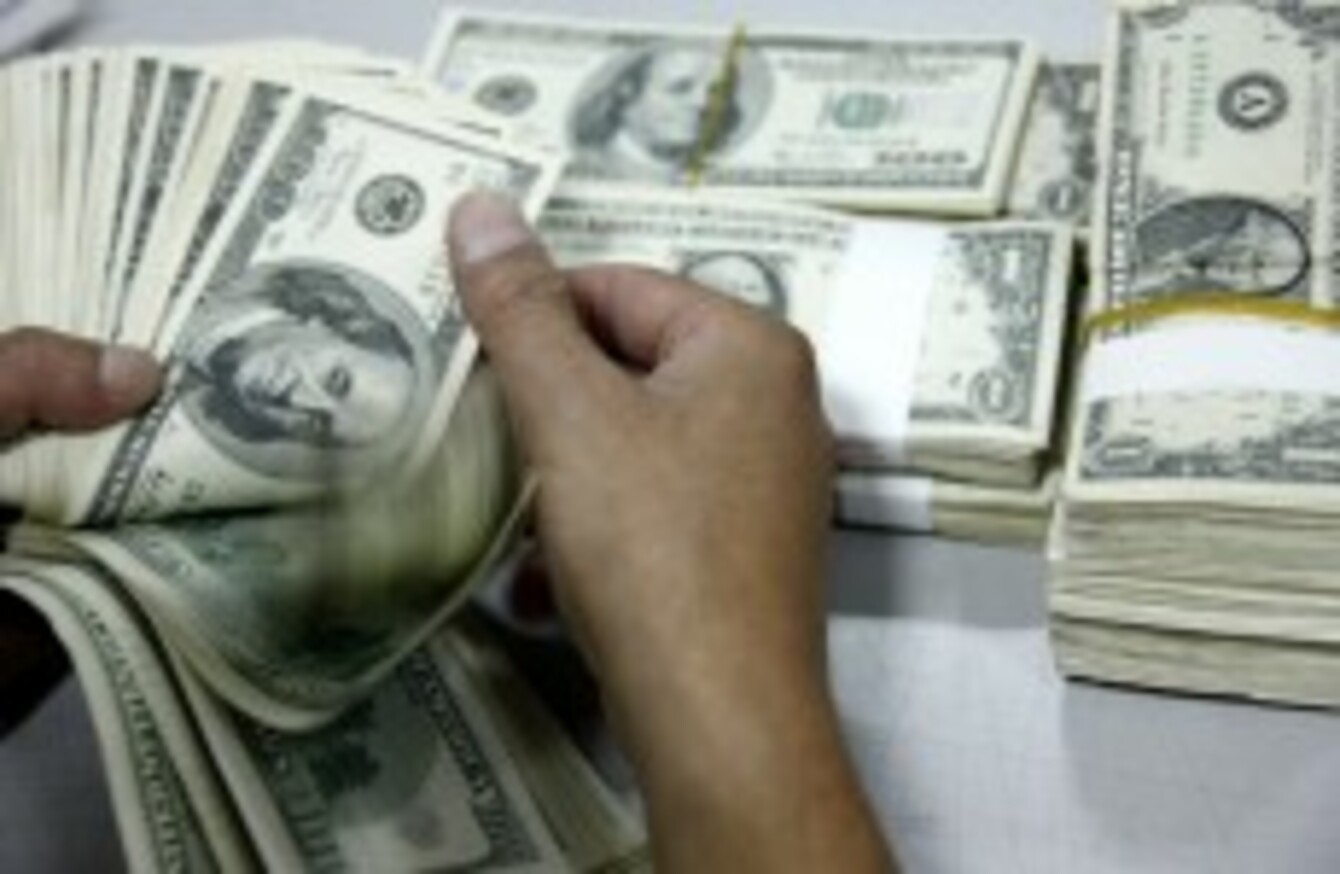 Image: Xie zhengyi/AP
Image: Xie zhengyi/AP
THE UNITED STATES' central bank, the Federal Reserve, has handed over a near-record profit to the US government – transferring the equivalent of over €60 billion to the government's Treasury Department.
The Federal Reserve this evening said it was transferring $76.9 billion (€60.16 billion) to the Treasury, its total profit for the 2011 calendar year.
The profits are slightly down on last year's profit – of $78.4 billion – but is far higher than the profit earned in any other year.
The massive profit is due to interest earned by the Fed on its growing stash of US government bonds, which themselves are issued by the Treasury in order to fund government spending.
The New York Times says this collection of bonds was now worth almost $2.5 trillion (€1.95 trillion), with the interest on those bonds accounting for around 97 per cent of the Fed's total income.
The Fed's other income comes from the interest it earned on other bonds, largely those of the nationally-guaranteed mortgage agencies Fannie Mae and Freddie Mac.
By buying Treasury bonds on the second-hand market in large enough quantities, the Fed can keep the interest rate for new bonds artificially low and therefore make it cheaper for the government and businesses to borrow money.
The makeup of the Fed's asset portfolio means most of the cash has come, whether directly or indirectly, from the pocket of the taxpayer – but the circular transaction does, at least, mean the Treasury's interest isn't being given to outside parties.
These purchases can, in theory, be infinite – as the United States' central bank, the Fed has the power to print new currency and therefore buy as many bonds as it requires.
Despite its name, however, the Fed acts entirely independently of the government – meaning it does not simply print cash to fund the government's spending on demand. Nonetheless, it is legally required to transfer its profits to the Treasury every year.
Ironically, the nature of the Fed's balance sheet means its profits would not be nearly as high, but for the sheer scale of its intervention in the markets since 2008 to try and keep interest rates low.
By comparison, the ECB – which traditionally avoids major market interventions, for fear of triggering higher inflation – turned a profit of a mere €171 million in 2010.
That profit is likely to be higher for 2011, given the scale of the ECB's market interventions in buying eurozone bonds in the secondhand markets last year.
It will still come nowhere near that of its US counterpart, however – with the ECB's bond portfolio currently standing at €213 billion, around a tenth the size of the Fed's.