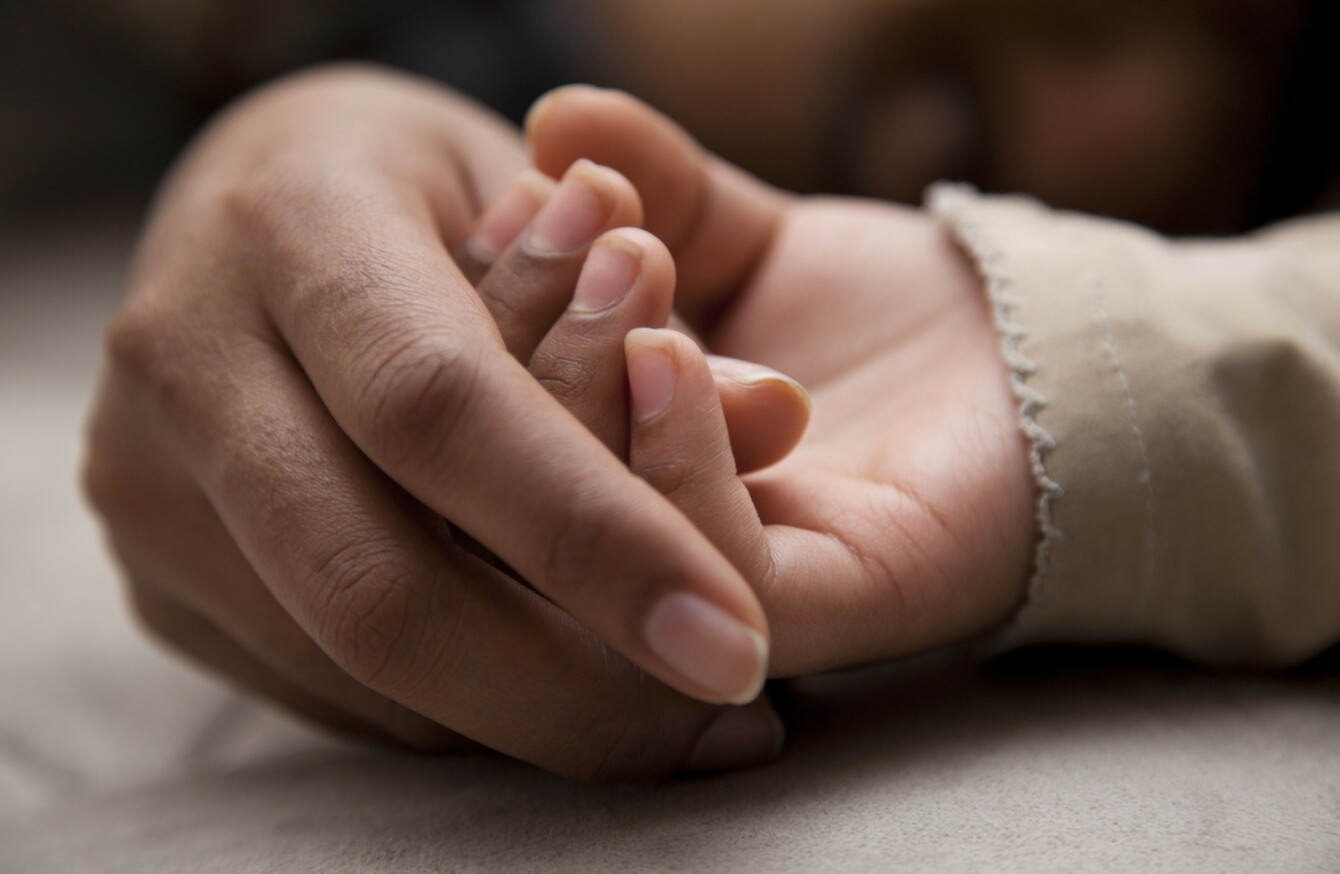 If a mother has been cut, her children are automatically at risk of being cut as well.
Image: Shutterstock/Steve Design
If a mother has been cut, her children are automatically at risk of being cut as well.
Image: Shutterstock/Steve Design
THE LACK OF training of Irish doctors and nurses about female genital mutilation (FGM) means that thousands of women affected by the practice aren't getting the optimum care they need.
This is according to Cork-focused research by ActionAid Ireland, an NGO who are working on reducing the frequency of the practice in Ireland.
An estimated 3,780 women have already undergone FGM (or female genital cutting) before moving to Ireland, with a further 2,639 girls estimated to be at risk of undergoing the practice.
In 28 countries in Africa – as well as some in the Middle East and Asia – girls are told they're more beautiful if they're cut, and that they're more likely to get married in what are commonly very patriarchal societies.
The notion is also spread that cutting women reduces their promiscuity; a lot of work is being done by NGOs to educate women and change their perception of the practice.
ActionAid Ireland is one of the groups working with women to encourage them to reflect on the damage FGM can do. Because of their work, the rate of FGM has been reduced by 27% in Kenya.
ActionAid Ireland are launching a new programme in Cork today, and as part of their launch they've done some research into FGM in the country's second city.
Thousands are affected
ActionAid Ireland completed a national level analysis and a regional study of 16 service providers in Cork city and county in mid-2016.
The research was carried as part of ActionAid's AFTER project. The main findings of the study were:
Based on Central Statistics Office 2011 data, 2,639 girls may currently be at risk; this number is expected to rise with the results of the 2016 national census
Although Cork delivers services on women's health, domestic violence and offer support to migrants, they said they have limited resources and no information or budget to work on FGM
Less than 1 in 5 of interviewees were aware that FGM is illegal in Ireland
Less than 30% of the participants had received some training on FGM as part of general training on violence against women.
Salome Mbugua, researcher who led the study and Honorary President of AkiDwA (meaning sisterhood in Swahili) said:
"We carried out the regional study in Cork because, while it has the second largest migrant population in the country, services for women who have undergone or are vulnerable to FGM that are available in Dublin are not available in Cork.
Our research has shown that there is a gap in information, training and resources among key organisations in Cork.
Doctors and nurses
Dr Caroline Munyi, Project Coordinator at ActionAid Ireland said that 20 years ago, doctors would call over their colleagues to look at women who had undergone the procedure because they didn't know how to deal with it.
This had a knock on effect on the women, who would then feel like 'a freak show'. But now there is a procedure in place.
But now because of an increase in those travelling to Ireland, more centres to support and educate women are needed, as well as more training for doctors and nurses.
More people with FGM are arriving in Ireland, and when women who have undergone FGM, Irish doctors and nurses are often at a loss over what to do.
Women who are presenting at hospitals are not getting the help they need because of a lack of training.
Funding is another issue – it's hoped that funds will be raised to cater for cases of FGM in the southeast of the country, as currently the Rotunda Hospital in Dublin is the only hospital with specialist facilities.
In 2012, Ireland enacted the Criminal Justice (FGM) Act, making FGM illegal in Ireland, and have signed up to international agreements to abolish FGM.
There are four types of genital mutilation – ranging from the partial or total removal of the clitoris to cutting and sewing the vaginal orifice so that it's more narrow.