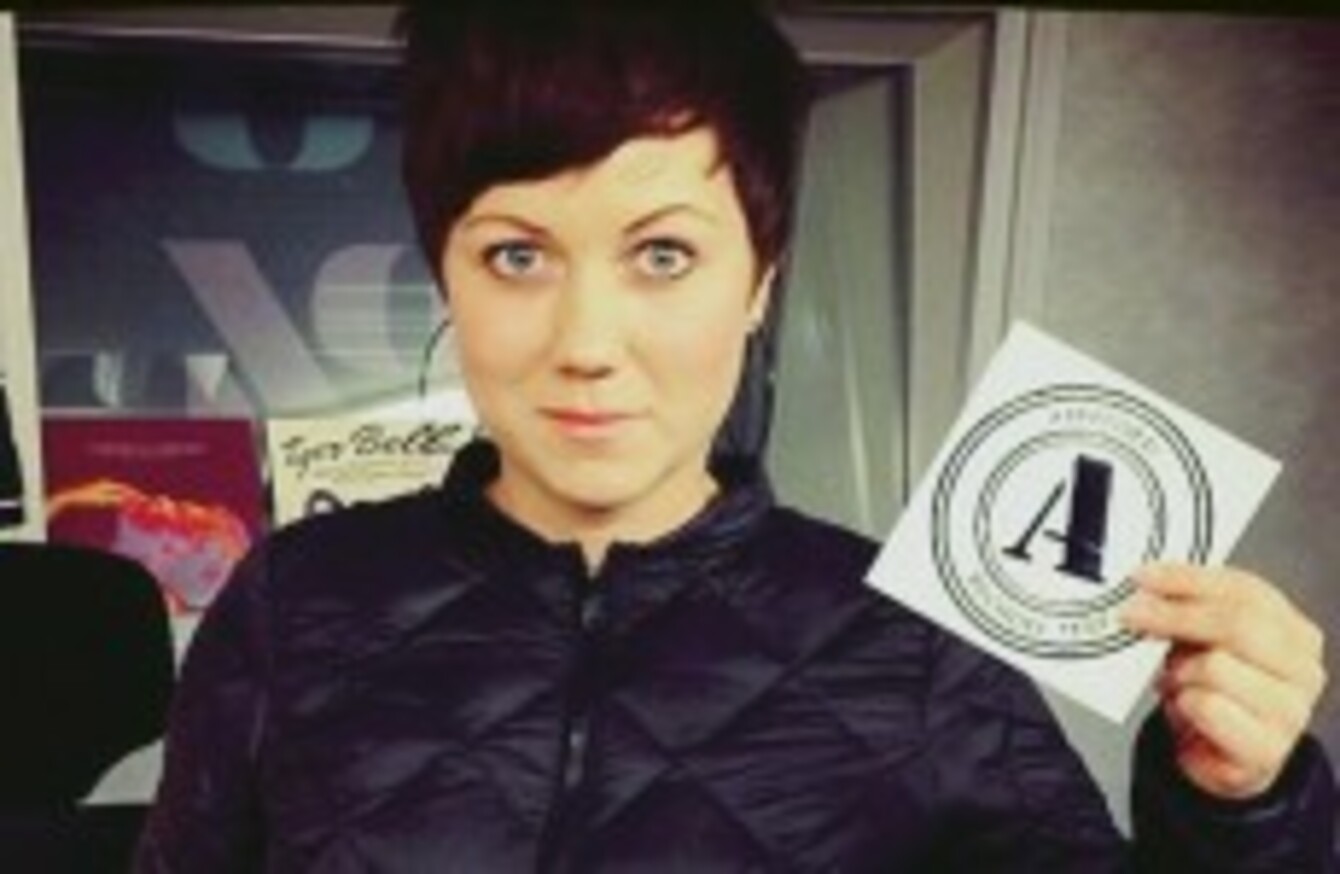 The director of art-house movie theatre Bio Rio in Stockholm, Ellen Tejle holds a Bechdel test approval A certificate
Image: AP Photo / Ami Bramme
The director of art-house movie theatre Bio Rio in Stockholm, Ellen Tejle holds a Bechdel test approval A certificate
Image: AP Photo / Ami Bramme
YOU EXPECT MOVIE ratings to tell you whether a film contains nudity, sex, profanity or violence. Now movie theatres in equality-minded Sweden are introducing a new rating to highlight gender bias, or rather the absence of it.
To get an "A" rating, a movie must pass the so-called Bechdel test, which means it must have at least two named female characters who talk to each other about something other than a man.
"The entire 'Lord of the Rings' trilogy, all 'Star Wars' movies, 'The Social Network,' 'Pulp Fiction' and all but one of the 'Harry Potter' movies fail this test," said Ellen Tejle, the director of Bio Rio, an art-house movie theatre in Stockholm's trendy Sodermalm district.
Positive reaction
Bio Rio is one of four Swedish movie theatres that launched the new rating last month to draw attention to how few movies pass. Most visitors have reacted positively to the initiative "and for some people it has been an eye-opener," said Tejle.
Beliefs about women's roles in society are influenced by the fact that movie watchers rarely see "a female superhero or a female professor or person who makes it through exciting challenges and masters them," Tejle said, noting that the rating doesn't say anything about the quality of the film.
The goal is to see more female stories and perspectives on cinema screens.
The state-funded Swedish Film Institute supports the initiative, which is starting to catch on. Scandinavian cable TV channel Viasat Film says it will start using the ratings in its film reviews and has scheduled an "A" rated "Super Sunday" on November 17, when it will show only films that pass the test, such as "The Hunger Games," "The Iron Lady" and "Savages."
Bechdel Test
The Bechdel test got its name from American cartoonist Alison Bechdel, who introduced the concept in her comic strip Dykes to Watch Out For in 1985. It has been discussed among feminists and film critics since then, but Tejle hopes the "A" rating system will help spread awareness among moviegoers about how women are portrayed in films.
The "A" rating is the latest Swedish move to promote gender equality by addressing how women are portrayed in the public sphere.
For some, though, Sweden's focus on gender equality has gone too far.
"If they want different kind of movies they should produce some themselves and not just point fingers at other people," said Tanja Bergkvist, a physicist who writes a blog about Sweden's "gender madness."
"There are far too many films that pass the Bechdel test that don't help at all in making society more equal or better, and lots of films that don't pass the test but are fantastic at those things," said Swedish film critic Hynek Pallas.
Pallas also criticised the state-funded Swedish Film Institute — the biggest financier of Swedish film — for vocally supporting the project, saying a state institution should not "send out signals about what one should or shouldn't include in a movie."
Research
Research in the US supports the notion that women are underrepresented on the screen and that little has changed in the past 60 years.
A study by the Annenberg Public Policy Center at the University of Pennsylvania,which examined 855 top box-office films from 1950-2006, showed the ratio of male to female characters in movies has remained at about two to one for at least six decades.
It showed female characters were twice as likely to be seen in explicit sexual scenes as males, while male characters were more likely to be seen as violent.
In 2010, Kathryn Bigelow became the first woman to win the Academy Award for Best Director for "The Hurt Locker." That movie – a war film about a bomb disposal team in Iraq – doesn't pass the Bechdel test.