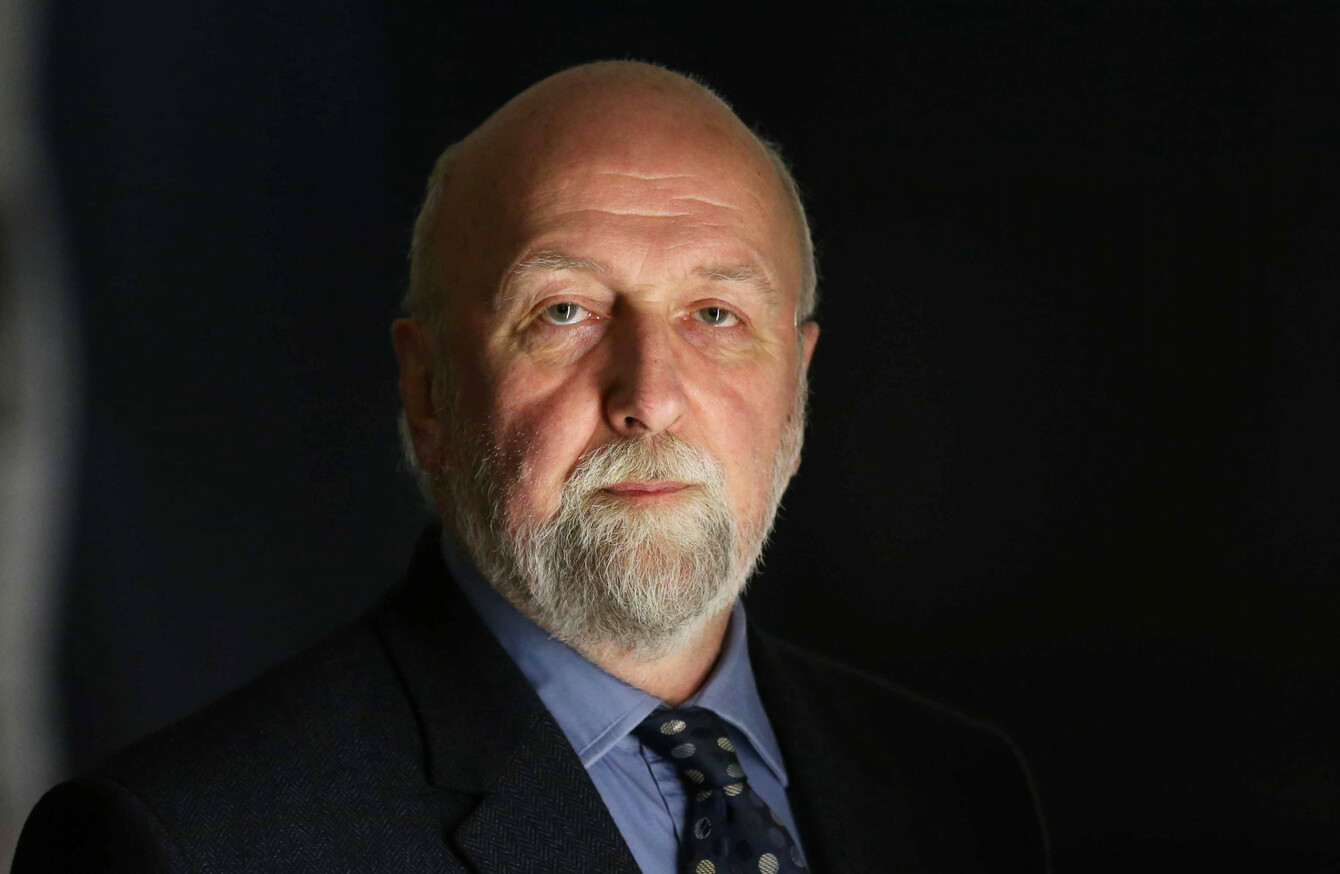 Fergus Finlay
Image: RollingNews.ie
Fergus Finlay
Image: RollingNews.ie
THE OUTGOING CHIEF of Barnardos Children's Charity, Fergus Finlay, has said he would be interested in running for president if President Michael D Higgins did not seek re-election.
An election is due to be held in October but if no candidates are put forward President Higgins will be re-elected without a contest, if he decides he wants another seven-year stint in Áras an Uachtaráin.
Finlay, who is retiring from his role in Barnardos this year, had previously sought the Labour nomination for presidency in 2011. However, the party chose Higgins as their candidate.
Speaking to Newstalk's The Hard Shoulder yesterday evening, Finlay said he believes there should be a presidential election this year.
"If there were an election and he was not a candidate, I'd be very interested in having a go, very interested," Finlay said.
"[President Higgins] has been a really distinguished president. I won't oppose Michael D," he said.
Finlay reaffirmed his stance that there should be a presidential election on RTÉ Radio One's Today with Sean O'Rourke this morning.
"I respect [Higgins] and he is the president and it's for him to decide if he wants to seek another term. I think he should seek another term but he should seek another election.
The value of presidency is enhanced when it is contested and diminished when it isn't. It should always be contested, in my view.
Finlay said that if Higgins' presidency isn't contested, he still won't seek a nomination.
"Looking for a nomination means doing the thing I said I wouldn't do, which is opposing Michael D Higgins," he said.
Speaking on Newstalk yesterday, Finlay said Higgins' presidency "was not the kind of presidency I'd have run".
He said that he would run a "sleeves rolled up, community-based presidency" at the "coalface" of communities.
He again reiterated that point while speaking to O'Rourke today, and said: "That's not the role Michael D has chosen to follow, but he has done a fantastic job in other areas."
Earlier this month, RTÉ broadcaster Miriam O'Callaghan ruled herself out of running for president.
She had been tipped to run for the Áras, however, she released a statement putting rumours of her potential bid to bed.