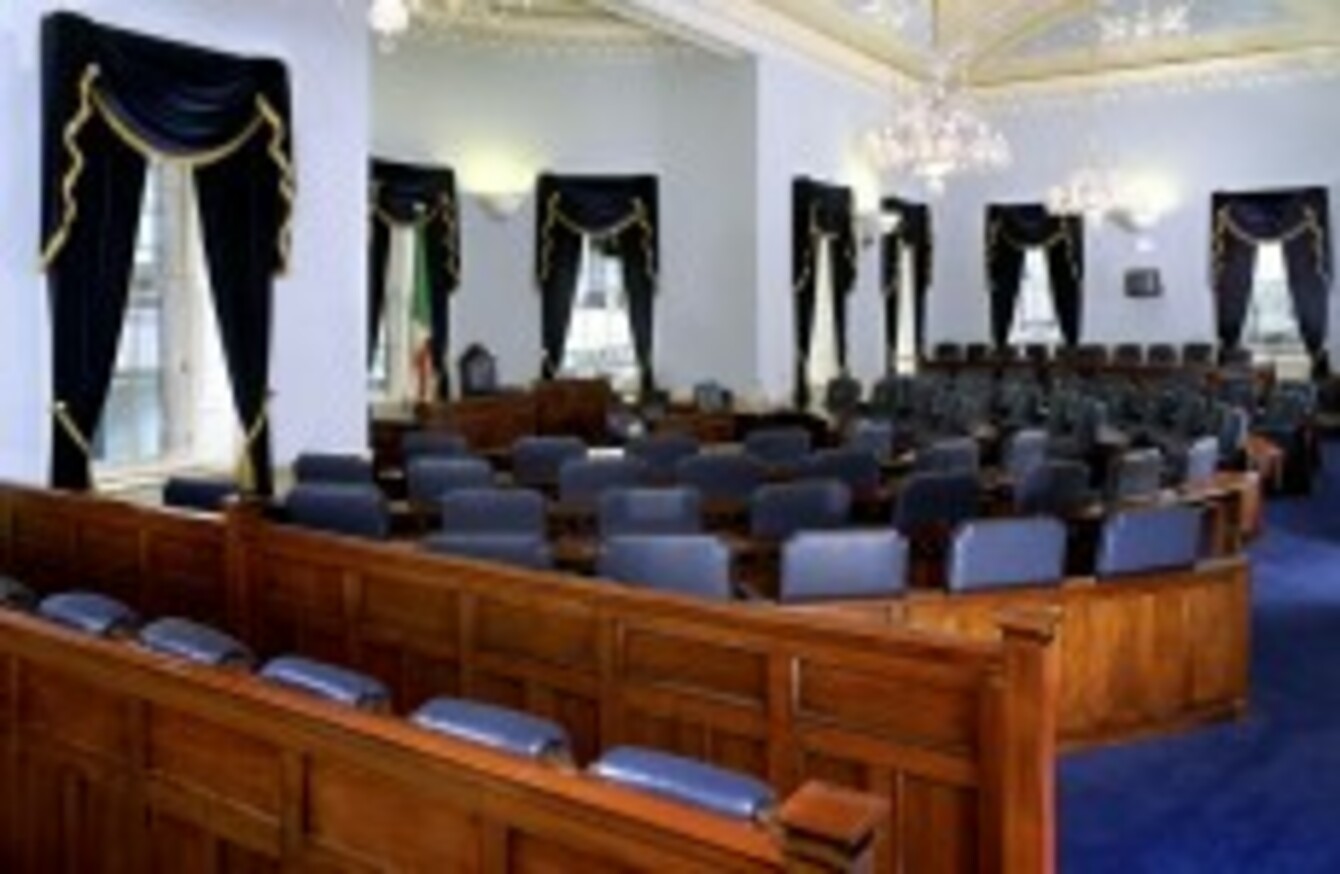 MEMBERS OF FIANNA FÁIL'S "old guard" have hit out at party leader Micheál Martin, after the leader announced he was nominating ten candidates he wanted to be 'prioritised' in next month's Seanad election.
Martin last night named his ten favoured candidates – almost all of whom ran unsuccessfully in the general election – that he was "respectfully asking electors to give their highest vote to".
The list includes a number of Dublin-based nominees and women, with the party keen to keep high-profile parliamentarians in the capital where it has just one TD, and to nurture prospective female candidates given Fianna Fáil now has no female TDs or MEPs.
Two of the ten – Seán Connick and Thomas Byrne – are former TDs, while a further four – Brian Ó Domhnaill, James Carroll, Darragh O'Brien and Marc Mac Sharry – are current Senators.
Another three candidates are current councillors, the tenth – the party's spokesperson on political reform, Averil Power – has not held public elected office before.
Martin said the move had been based on "the need for renewal within the party" – but the move has been criticised by a number of Fianna Fáil's other current Senators, who are also seeking re-election and who say they are being unfairly hindered.
Among the candidates running elsewhere, but not included on the list of preferred candidates, are current Seanad leader Donie Cassidy and presidential hopeful Mary White, as well as other outgoing members like Labhras Ó Murchú, Mark Daly, Terry Leyden and Jim Walsh.
Among the other nominees not prioritised by Martin is outgoing senator John Hanafin – brother of former minister Mary Hanafin – whose candidacy, the latter had said, was the reason she was not running herself.
White told yesterday's Irish Examiner that the move was short-sighted and "undemocratic, basically" – insisting that whether a person was qualified to sit in the Seanad was based on experience.
"The Senate was never meant to be used to get experience for people wanting to go into the Dáil. I think we need diversity, but we can't all be the same age," White said.
This morning Ned O'Sullivan – who is looking for re-election to the 11 seats on the Seanad's Labour panel – told Morning Ireland he was "very anxious to be returned" and said the party headquarters had always produced such lists.
"I'm on Team Micheál Martin… he never asked me not to stand; if everybody voted for the list, we still wouldn't elect enough Senators to get our full quotas," O'Sullivan said, suggesting the size of the Fianna Fáil electorate meant the party could win 15 seats out of the 43 being filled by the electorate of current TDs, Senators and county councillors.
Ballot papers are issued on April 7, with the deadline for returning them falling on April 26. Six other seats are elected by graduates of Trinity College and the National University of Ireland, while the final eleven are nominated by the Taoiseach of the day.