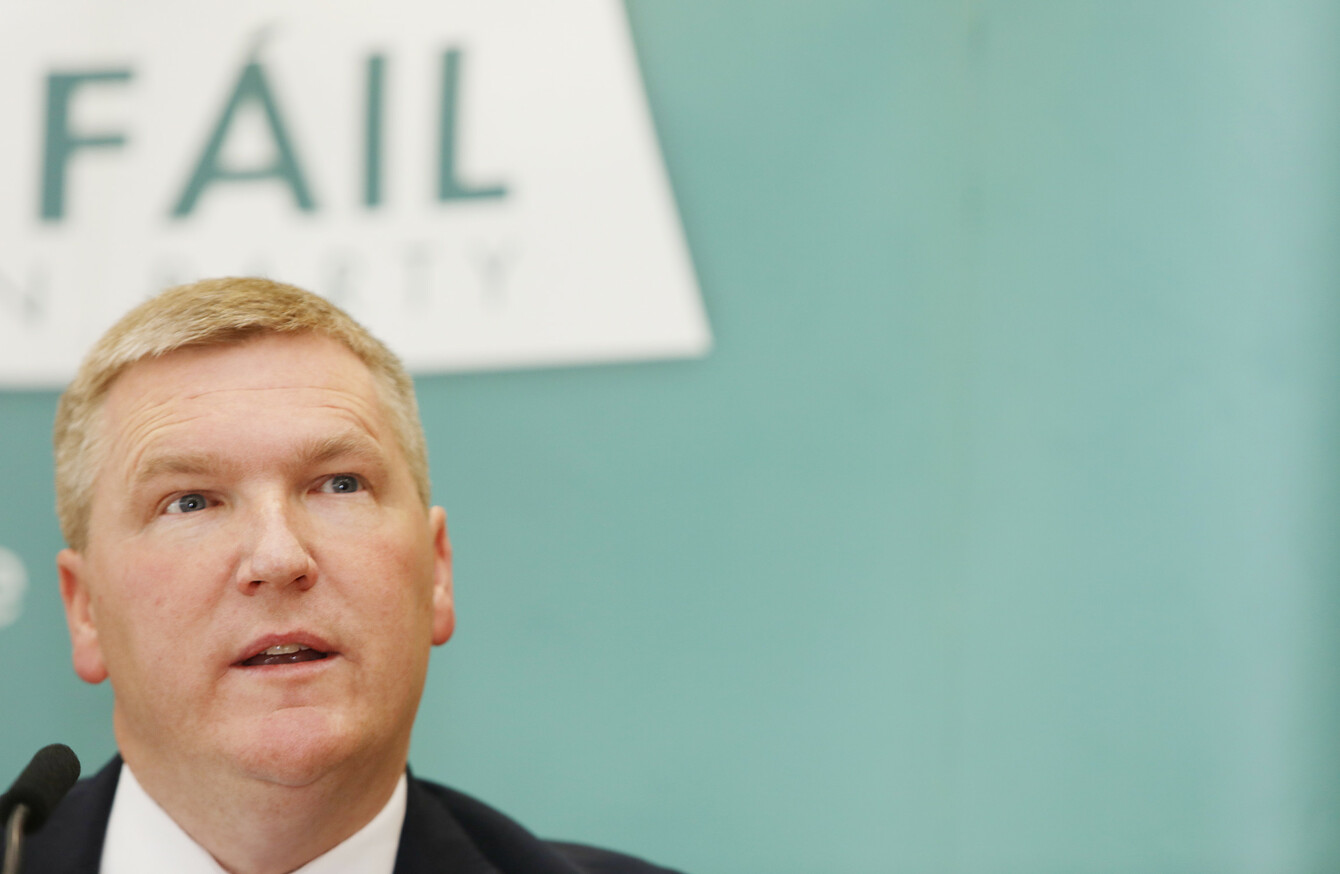 Fiann Fáil's Michael McGrath.
Image: Leah Farrell/RollingNews.ie
Fiann Fáil's Michael McGrath.
Image: Leah Farrell/RollingNews.ie
FIANNA FÁIL'S FINANCE spokesperson Michael McGrath TD has said that he does not share his party leader's views on the Eighth Amendment.
McGrath told RTÉ's Today with Seán O'Rourke that he favours the Eighth Amendment being replaced in the constitution, not repealed.
Fianna Fáil leader Micheál Martin told the Dáil on Thursday that he has come to the view that the Eighth Amendment has caused "real damage to Irish women" and should be repealed.
Speaking this morning, McGrath said he felt that removing the amendment would lead to an "unknown" because the government cannot guarantee what legislation would be passed afterwards.
"If the question is that there would be a full repeal of the amendment with the intention to replace it with legislation providing for unrestricted access to abortion up to 12 weeks, then that is something that I cannot support, I believe it is a step too far," he said.
"I genuinely believe that where we appear to be going with this question is actually not where the majority of the Irish people sit on this question."
One serious concern I have is that if the question is full repeal of the Eighth Amendment and the government publishes indicative legislation providing for abortion up to 12 weeks, people really if they pass that referendum will be signing up to an unknown because there is no certainty that that is where the legislation will finally fall.
"We already heard many of those in the Dail, who would be on the repeal side, who believe that it should not rest at 12 weeks, that it should be much further," he added.
Martin has acknowledged that not all in Fianna Fáil will agree with his personal position but added that his party has allowed members a free vote on the issue.
On Friday, Fianna Fáil TD Bobby Aylward said he wants like-minded members of the party who oppose repeal to meet and discuss how they will campaign against it.
McGrath stated today that he would not be attending that meeting and said he has not decided in what capacity he would be campaigning.
He also stated that it is natural that people have contrasting views on the issue and that he supports his party allowing members expressing differing views.
"Households will be split, there's no doubt about that," he said.
Speaking later to Neil Prendeville on Cork's Red FM, Martin said there is "an absolutism and inflexibility" that is not helpful inherent in the Eighth Amendment.
He also rejected suggestions that changing Ireland's abortion laws in the manner proposed would alter how Irish society views moral questions in this area.
"I don't any longer buy the argument that if we change our laws we'll somehow become like other countries or we'll become immoral in relation to these issues, and I think that's been overstated in the past," he said.