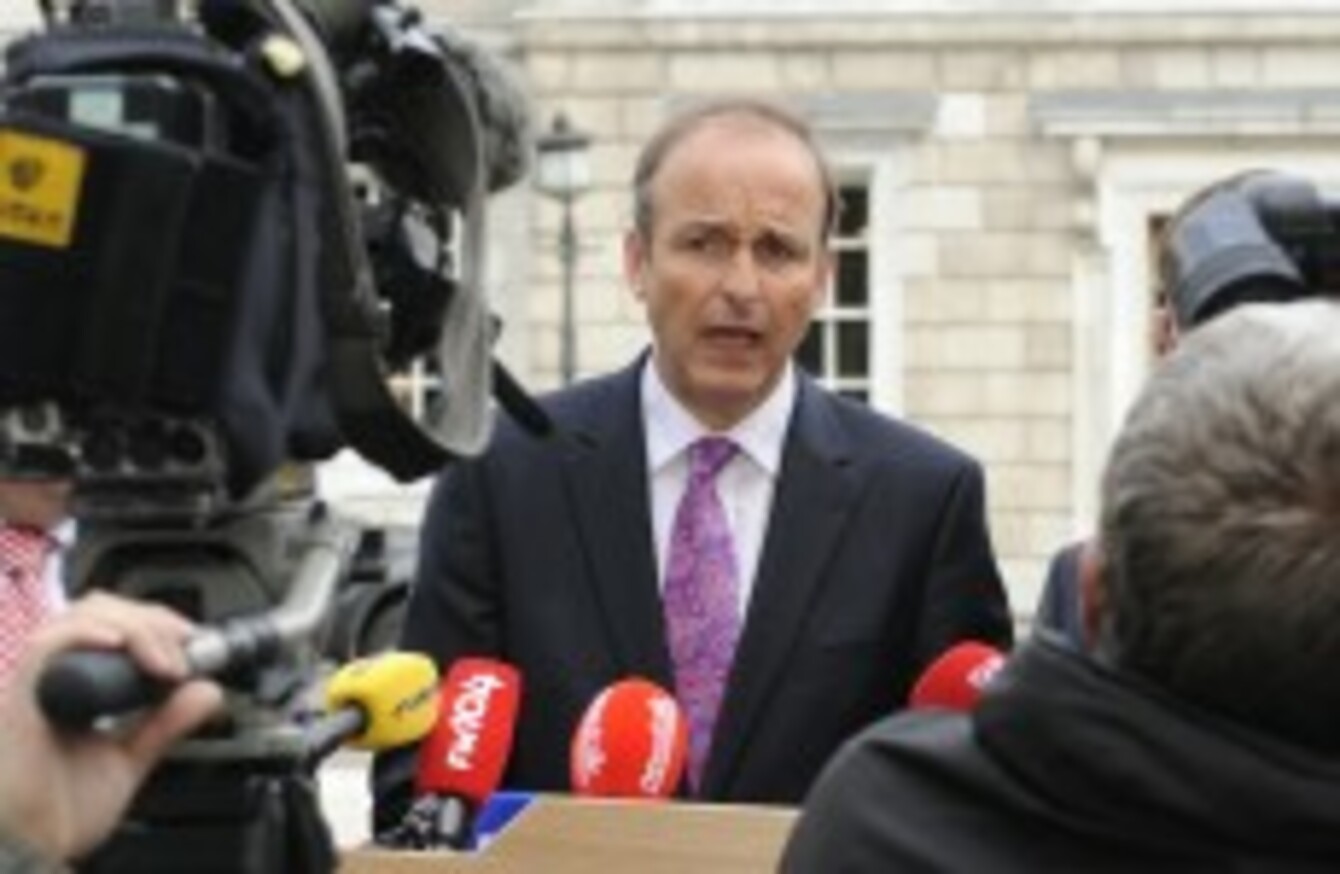 Image: Sasko Lazarov/Photocall Ireland
Image: Sasko Lazarov/Photocall Ireland
Updated, 17:40
TDS AND SENATORS from Fianna Fáil will be given a free vote on the Protection of Life in Pregnancy Bill when it is put to them in the Dáil.
Members of FF's parliamentary party were given a free vote, allowing them to vote as their conscience decides, after the parliamentary party failed to agree a common position at a meeting this afternoon.
The party had been deeply divided on the issue, with some disagreeing with any proposal to legislate for abortion – particularly in cases where the risk to the mother's life was through the threat of suicide.
Others, however, had argued that the State's responsibility under the A, B and C ruling was to provide a clear and accessible framework where it could be decided where an abortion was legally permissible as per the Supreme Court ruling in the X Case.
Motions passed at its Árd Fheis last month had affirmed the party's pro-life position and its stance against the inclusion of an abortion clause, though those motions are not binding on party policy.
"Since this debate began, we have been consistent in our determination not to be political with the issue and to show respect to the different strands of opinion," party leader Micheál Martin said in a statement this evening.
"Our preference in this process was to come to a shared, consensual view on the Bill.  However, given the genuine and deeply held convictions on both sides of the debate, it is clear that this is not possible."
Martin said the parliamentary party had at least affirmed its commitment "to protecting the lives of pregnant women in this country" and not to seek a party political advantage on a delicate issue.
The decision means Fianna Fáil's 19 TDs and 12 senators will not have any party whip applied to them on any votes regarding the bill.
It means they will be free to vote either for or against the bill at each stage of its passage through the Houses of the Oireachtas, and will also be free to vote as they see fit on any proposed amendments.
Indeed, the withdrawal of any formal party instruction means members will be free to bring forward any amendments as they see fit, without requiring party approval to do so.
Some Fine Gael members have called for their party to show similar latitude to its members, on a matter which divides the larger parties whose members encompass a broad variety of opinions on the subject.
However, Enda Kenny has ruled out the prospect of raising the party whip – reasoning that the defection of a number of Fine Gael members could pose a threat to the passage of the Bill, particularly in the Seanad where the government has a smaller majority.