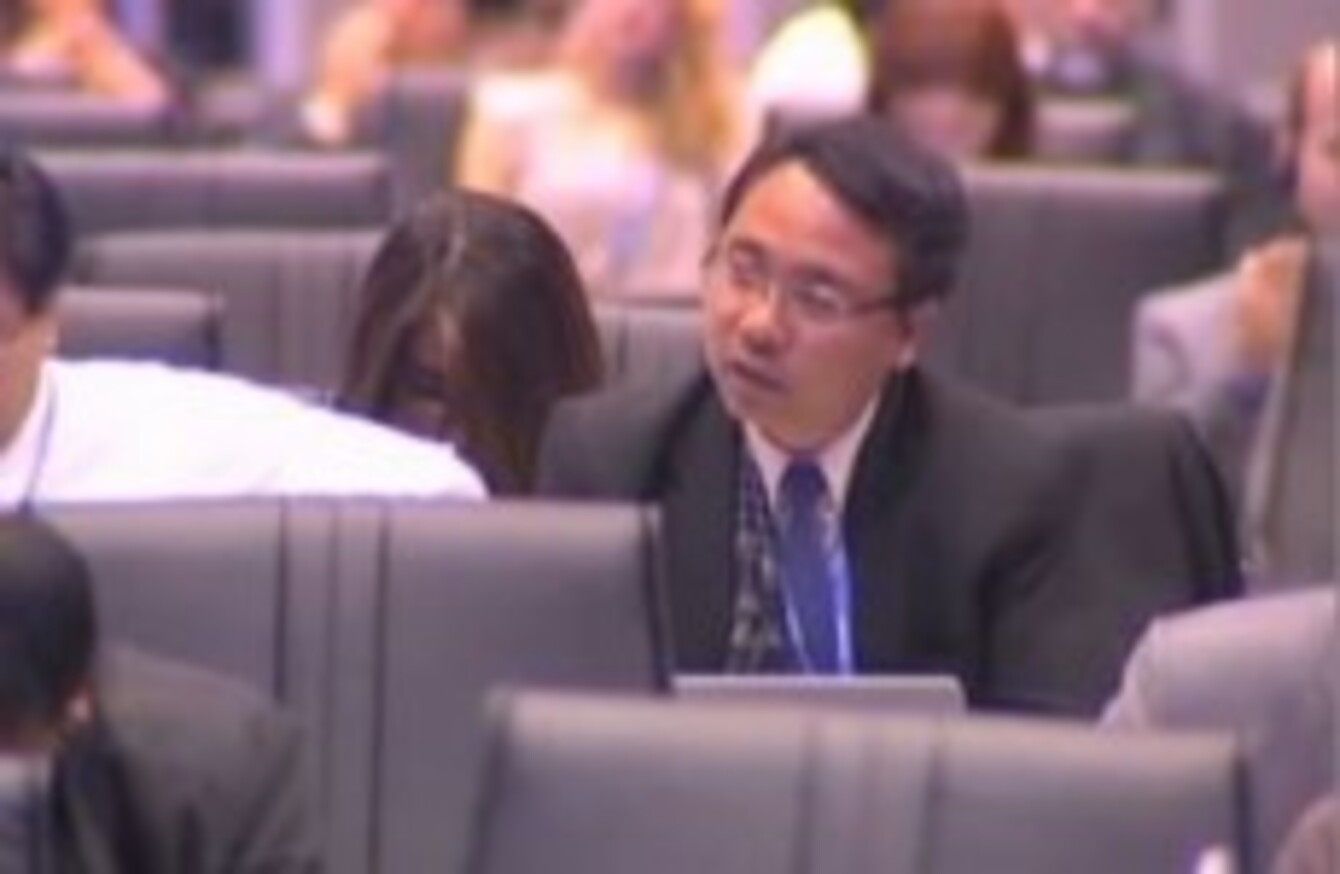 Naderev Sano speaks at the UN Climate Change Conference
Image: Screengrab
Naderev Sano speaks at the UN Climate Change Conference
Image: Screengrab
LAST YEAR, DOHA in Qatar played host to a major climate change conference.
The conference brought no new agreement on a greenhouse gas limit, but cleared up confusion on which country's are signed up to which protocol.
It also featured a speech by the Philippine envoy Naderev Sano which, in light of the events of the last week, seems eerily prescient.
In his short address, Sano says that his country, which was in the midst of the deadly Typhoon Bopha, was "suffering".
"As we vacillate and procrastinate here, we are suffering. There is massive and widespread devastation back home. Heartbreaking tragedies like this are not unique to the Philippines.
The outcome of our work is not about what our political masters want. It is about what is demanded of us by seven billion people.
"I ask of all of us here, if not us, then who? If not now, then when? If not here, then where?"
Sano made a similar plea at the weekend in Poland and has since begun fasting in solidarity with the victims of the deadly typhoon that has battered his homeland.

Thanks to commenter Miss Filed for the heads up.