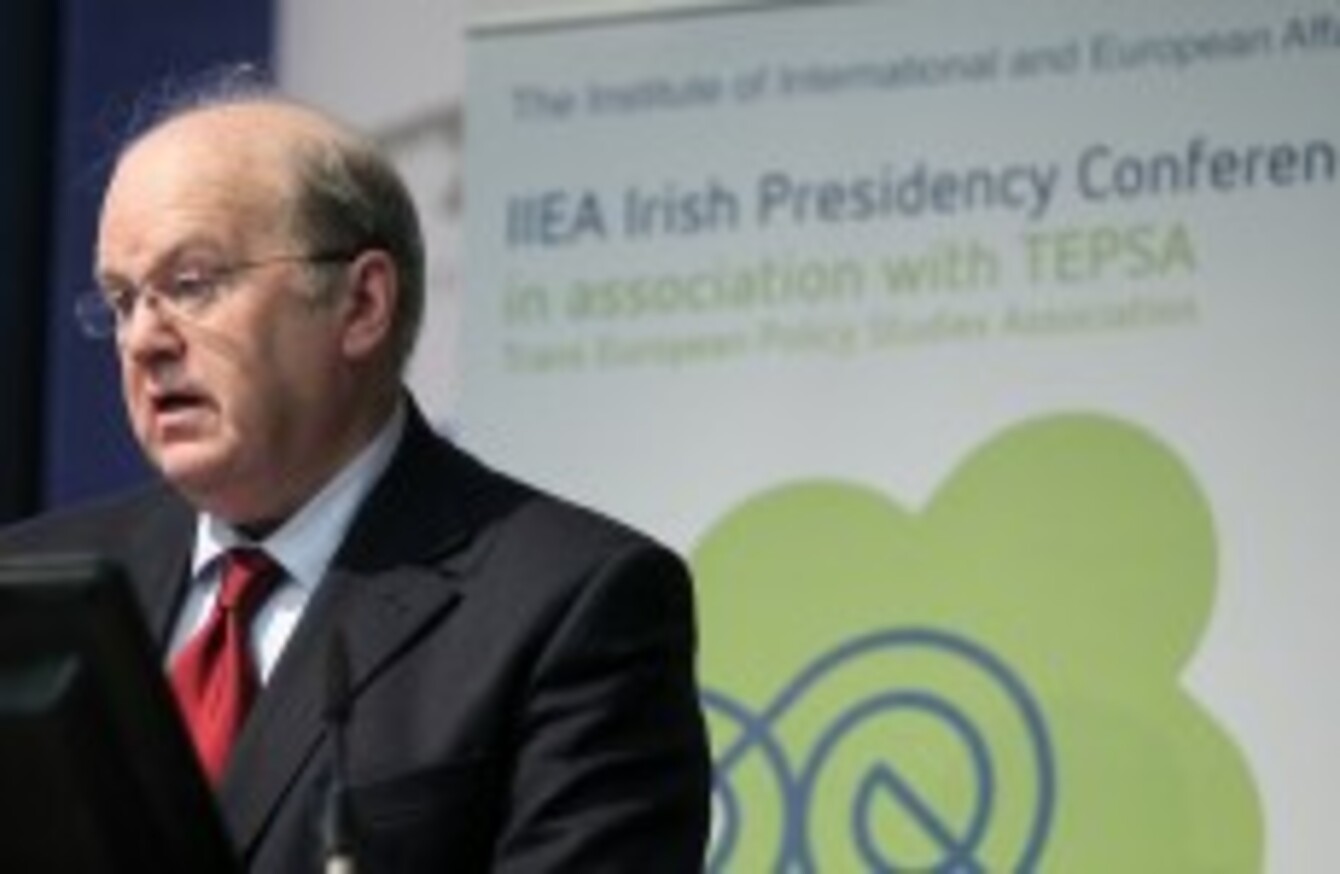 THE FINANCE MINISTERS of the 17 Eurozone member states, and the 27 countries of the European Union, are today beginning a two-day summit in Dublin.
The meetings of the Eurogroup, of the 17 euro users, and the informal 'Ecofin' meeting with all 27 ministers are meeting at Dublin Castle.
The meetings are the first since the bailout of Cyprus, and will give ministers their first opportunity to discuss the fallout of the botched levy on small deposits.
The main talking point at the summits, however, will be proposals to extend the repayment period for the bailout loans of Ireland and Portugal.
It has been reported that ministers will recommend extending the repayment dates by an average of seven years.
This is seen as a boost to Ireland's hopes of being able to fund itself independently of the EU-IMF, as it will reduce the amount of cash that Ireland will need on hand in order to repay the European bailout loans, which begin to fall due for repayment from late 2015.
A final decision will not be taken on the extension of the deadlines until next month, however, as this weekend's meetings are considered only to be 'informal'.
Other matters to be discussed will be sharing financial information between member countries to combat tax evasion, the creation of a single supervisory mechanism for the Eurozone's banking sector, and the financing of public investments.
The Eurogroup meetings today will be chaired by the group's president, Dutch finance minister Jeroen Dijsselbloem, while Michael Noonan will chair the Ecofin meetings under Ireland's presidency of the Council of the EU.