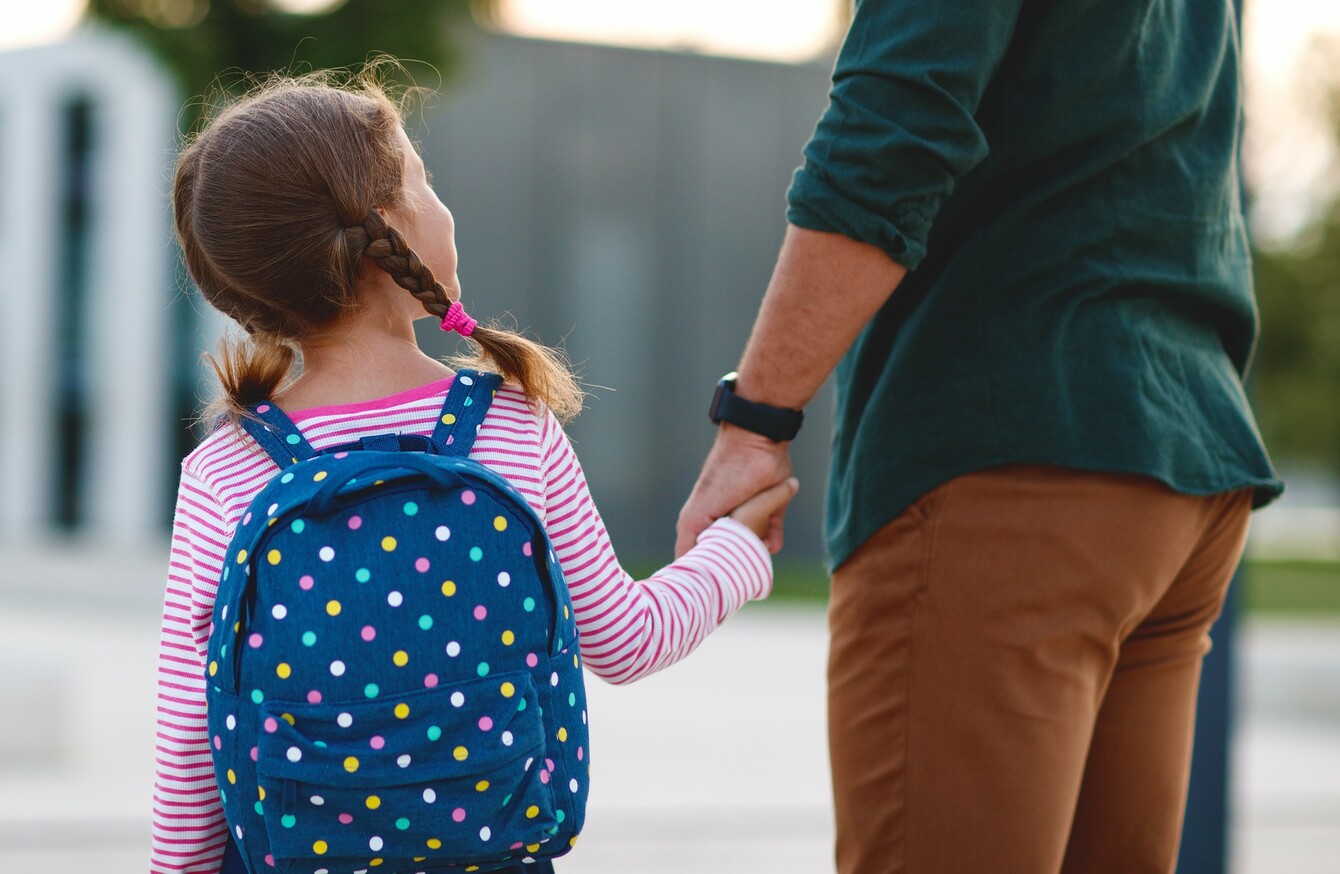 "NOTHING PREPARES YOU for kids" is something impending parents hear all too often.
Many will assume that phrase refers to the sleepless nights, the impact on your body, and the endless worrying. And it does, of course, but there's one other significant change that comes with becoming a parent: the massive dent in your finances.
The impact on our pockets and bank balances didn't hit all that hard in year one of parenting, largely thanks to my sister squirrelling away items she'd had used for her own babies.
We were spared the cost of 'travel systems', toys, sterilisers, baby bouncers, 50 million muslins, cots, clothing, and bedding as a result of her diligent storage.
But fast forward a couple of years, through the toddler years, the preschool years and the early school years, and our finances have been plundered beyond all recognition.
Of course, experience breeds insight, so below are a few ways we've managed to keep parenting costs down in my house to date. I'll start with the biggest financial weight of all, and one that repeats year on year: schooling.
Managing school costs
You may herald the commencement of Junior Infants and beyond, as it means you won't have to spend quite so much on childminding or playgroups, right? That's not the case.
In addition to the expected school fees, there are "voluntary" contributions, uniforms, the various sports kits, books, bags, pencil case paraphernalia, nutritionally conscious and zero waste lunches… it can be overwhelming. However, it is not insurmountable. Here's what has worked for me…
1. Making a list and sticking to it: Instead of feeling bombarded, break it down for yourself. Lists are your friend. See what requires immediate attention and the rest can be modified to suit your current situation.
2. Staying up to date on grants and other supports: It's always worth checking if you qualify for a Back To School allowance for clothing and footwear – it may not come to you automatically. You can apply online for the school year ahead, and the deadline is usually around the end of September. The current rate for 4 – 11 year olds is €150 per child, which is a significant offset to that annual expenditure.
3. Thinking creatively about the essential expenses: I'm one of those canny sorts sewing the school crest on to the child's jumper and planning a week of packed lunches with the supermarket basics.
The fun stuff
Essential costs aside, there's another huge costs to having kids: the extracurriculars. Drama classes, holiday camps and swimming lessons offer a chance for your kids to socialise and learn new skills – but for a cash-strapped parent, they're often entirely out of the question.
#Open journalism No news is bad news Support The Journal

Your contributions will help us continue to deliver the stories that are important to you

Support us now
That is often the case in our house, but instead of denying the kids any hobbies whatsoever, we've taken a thriftier approach. Some examples include…
1. Heading to the local pool: Our local pool has public swims every Sunday, so all four of us gain entry for less than a tenner. As life skills go, it's an affordable one. When it gets marginally warmer, we wriggle into wetsuits (there's always a sale online) and head to the beach for a few hours to rock pool and dodge hypothermia.
2. Hosting our own cookery workshops: For as little as €5, you can get the essentials for cupcakes, pancakes, gingerbread, brownies, and pizza dough, while teaching your child an essential life skill. Then, you can scoff the proceeds. Don't know how to cook yourself? There's YouTube for that.
3. Swapping drama class for DIY theatre: Young kids love making their parents laugh. You don't appreciate it at the time because you're so busy, and all you want is "quiet for five minutes". In the meantime, let them build a stage set from cushions and use your hole-riddled socks as puppets. When they're teenagers, they won't be so keen so soak it up while you can. Plus, working on their improv at home could save you a potential €150 in drama lessons per term, while still honing spontaneity.
4. Setting up a kitchen disco: There's nothing like a professional dancer teaching your child in a studio environment. But is it as much fun as turning off all the lights in the kitchen, turning on the disco bulb (available online from €5) and letting it bounce off the mirror ball (also available online from €10)?!
I found a dance class with a drop in rate, so the eldest is (technically) going dancing lessons but without us committing to the full price up front and attending every week. She then gets to show us her new moves at home.
5. And taking a library-only approach to new books: Every Saturday, hail, rain or shine, the other half togs out the kids and troops them to the local library. There is no greater gift than the key to boundless imagination. Plus, it keeps them off screens for a good hour.